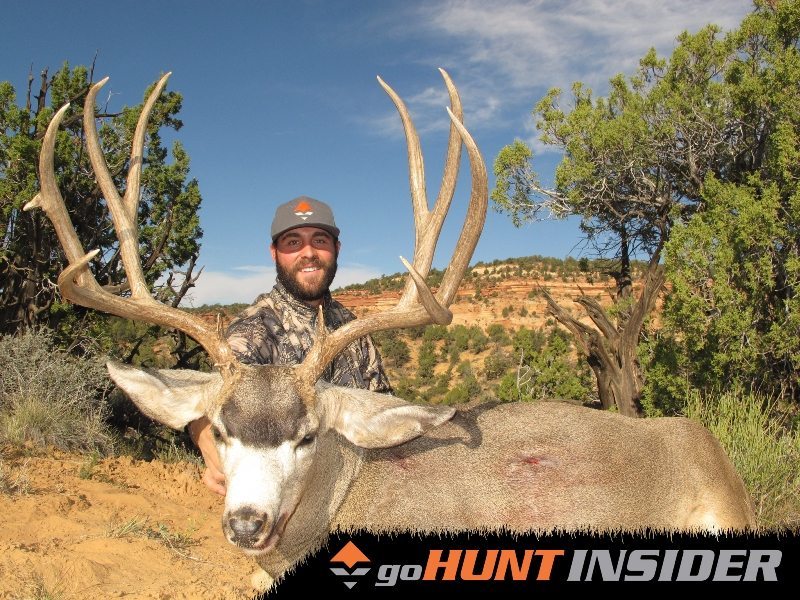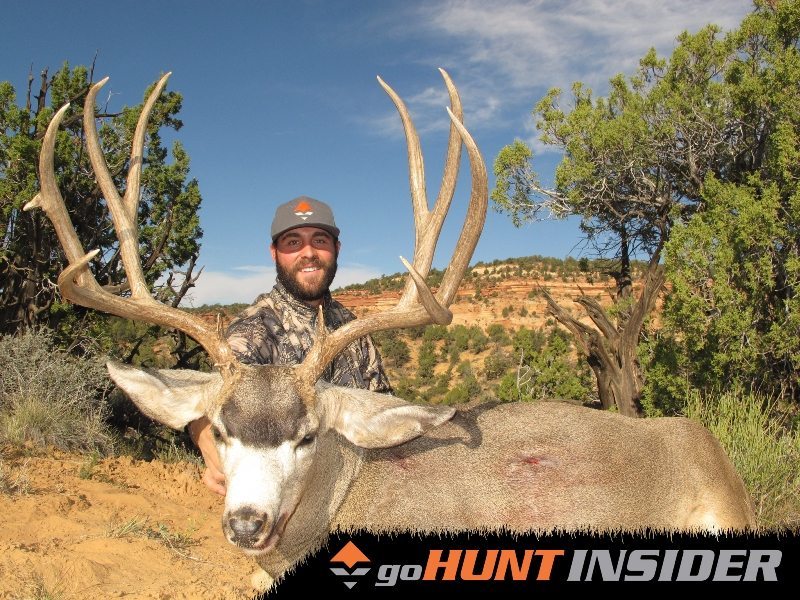 goHUNT.com-Helping the DIY Hunter
by Travis Bertrand, Rokslide Moderator
You've been hunting your home state now for years, however the West's vast landscape and opportunity can't escape your mind. You try to pick through the information on a few fish and game websites, but you end your search more confused than when you began. Lets face it, researching a new state or even a new unit can be a chore. It is very easy to be overwhelmed with information you don't understand. Maybe you're that hunter who's been building points for years and have finally decided to cash in on that once-in-a-lifetime opportunity—what unit are you going to hunt? Are you sure?
Researching units and hunts can literally be a full time job, but that is exacltly what the research service goHUNT.com does. They do most of the hard work in the eight biggest western states, (Arizona, Colorado, Idaho, Montana, Nevada, New Mexico, Utah, and Wyoming) and offer their data with the purchase of a program called INSIDER. You will find articles with application strategies for the guys looking to maximize the use of their points along with articles on each state's breakdown showing cost of licenses, important dates, how the draw system works, and much, much more. You will also find a species breakdown for each state, stats on Boone and Crockett entries by county, quotas for residents and non-residents, along with a general overview of what to expect in that state for that particular species.

goHUNT was created with the idea to have all of the information in one spot that a guy would need to apply in the West. For instance, if I was thinking about hunting Idaho and needed to narrow down some specific units that fit me and my goals, without the goHUNT INSIDER, my typical research routine would go like this:
I'd start a spreadsheet then spend hours compiling data from the Idaho Fish and Game such as season dates, buck-to-doe ratio, %4 point or better, and harvest success for years prior. I would then look at a moon phase calendar and find the closest towns with fuel and food. After spending time on Weather.gov, I would add to the spreadsheet previous years' precipitation, and temperatures. While enjoyable, all this effort is very time-consuming and doesn't give me any outside perspective on possible units.
Using the goHUNT INSIDER, I can not only save time, but get a better feel for units than just looking at stats. goHUNT lays it out for you in a simple format by specific unit with comments and actual terrain photos that bring a level of realism to my research that stats alone can't do.

INSIDER members will receive access to articles breaking down each state's draw process as well as application strategies for nearly all species in a given state to maximize your potential at drawing a good tag. These articles give you a solid starting point to look at for multiple point categories, however more research within INSIDER should narrow down your search.
For the serious trophy hunter looking to cash in on a sleeper unit, this is not the end-all-be-all, but it does give you a ton of info you would spend hours compiling elsewhere. goHUNT INSIDER gives the best overview on what to expect from a given unit and species than any other source I have found.
One of the coolest features is the overlay of all units on Google maps. I find it very easy to identify unit boundaries this way.

As an INSIDER member, you will gain access to Filtering 2.0. Here is where goHUNT INSIDER really shines. Here you can filter each state by species, trophy potential, draw odds (resident and non-resident), seasons or dates, and harvest success. It makes it really easy for the units a non-resident can draw in Utah (or any state covered) with "x" number of points. You can filter by size of animal and harvest success rate, narrowing down your best choices even more. This saves a lot of time in choosing places to focus more research into.

Speaking of draw odds, goHUNT is on the cutting edge of publishing true draw odds. States like Nevada along with many of the magazines, only publish draw odds with respect to demand, not true odds with respect to points. Just because a unit says 4% draw odds doesn't mean you have 4% draw odds at your point level, but goHUNT corrects for that in their true draw odds. As of press time, goHUNT is the only service offering true draw odds for Nevada. They have accurate draw odds for seven western states and goHUNT is already researching ways to add Arizona draw odds for the 2017 application season. Arizona changed their application draw process 2016 which made calculating draw odds in 2016 impossible. It is goHUNT's goal to make every state's draw odds apply accurately to your point level and resident/nonresident status.


goHUNT INSIDER is also mobile friendly, however you can only be logged in on one device at a time. The only feature that I found to be missing on the mobile site is the mapping feature. Something I wish it had as most of my exploring is done off a mobile device.
Another perk to the INSIDER membership is an automatic entry into a monthly giveaway. The chance at winning a guided Coues deer hunt in Mexico is what finally pushed me over the edge to become a member. In months past, they have given away fully guided Dall's sheep hunts, 100 Phoneskope kits in one month, three custom rifles from Red Rock Precision, and three Zeiss Victory DiaScope 85 spotting scopes! These are some huge giveaways and for some, make becoming a member well worth the price of admission.
If all of your research does not land you a tag in the draws, goHUNT INSIDER members receive 10% off all landowner tags sold by goHUNT.com. This alone is worth the membership if you are in the market for a tag.
Whether you are a looking to burn points, build points, or wanting to go on an OTC hunt out West, goHUNT INSIDER is a good investment that will save you time and headaches. The cost is $149 a year but if you enter code "ROKSLIDE" during checkout, you will receive a 50$ gift card to Sportsman's Warehouse!
You can ask Travis questions or discuss this article here