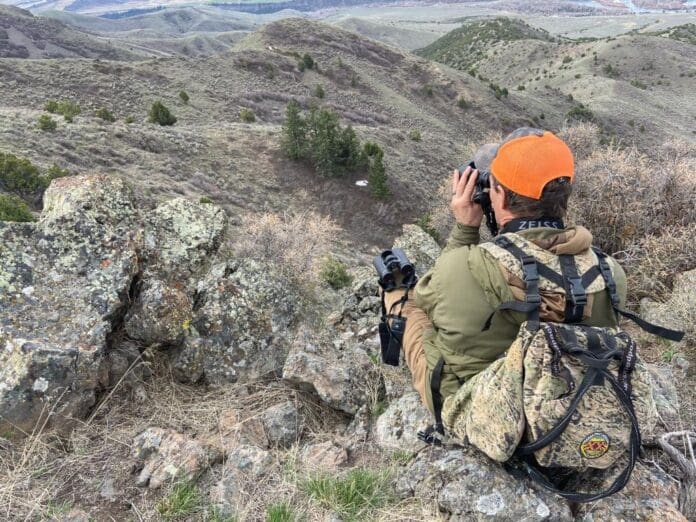 2022 Rokstaff Top Gear Picks
Another great year of gear testing for the Rokstaff. We tested all types of products, from arrows and broadheads to packs, boots, optics, and the list goes on. It's always fun to reflect as the season winds down on what worked well for us and what didn't.
Ryan Avery
Outdoor Research Vigor Plus Fleece Hoodie
Active insulation is all the hype right now. This jacket is half the price of others, and it works.

Maven B.5 18×56 Binoculars
I am always glad when I take these binoculars along on hunting or scouting trips. I can't believe more optic companies haven't followed Maven's lead. Review

Robby Denning
Redkettle Quick Release Rifle Sling
For carrying cross-shoulder, this sling hunts! Review

Zeiss SFL 10×40
Bino choice is about trade-offs, and with the SFLs better Twilight Performance and factory tripod mount capability, I won't miss the better FOV of the SF 10×32. Review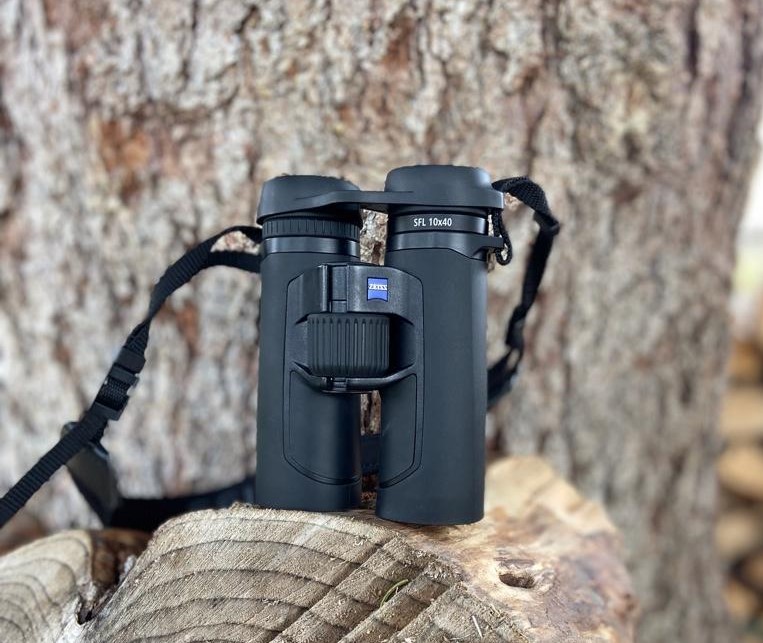 My gear failure: RedKettle Quick Release Rifle Sling
Wait, what? Wasn't that a top pick? Yes, but it also had a fail. I broke the QR buckle mid-season. I was seated on the ground with the rifle slung cross-shoulder and over my day pack (think tight!). When I tugged on the release cord, it didn't release as it had so many times before due to the extra tension on the sling.

There's a saying around my house: "If it can be lost, forgotten, or broken, Robby's your man!" So true to form, I gave that little cord all I had—and promptly sheared the tabs off the buckle. My fault? Prolly, but there were a few upsides to the broken QR buckle:
I learned with the design, my sling is still operational without the QR—it just lacks the benefit of quick length adjustment from cross-carry to shoulder carry. No biggie, so I just finished the hunt with the inconvenience.
Once I contacted RedKettle, they promptly sent me a complete new sling AND awarded me the honor of the only hunter ever to break that buckle since the sling launched in 2019. Momma always said I was special and I felt completely so as I installed the new sling.
I finished the season with no issues. Just have to remember to make sure the sling isn't on a significant bind when operating the QR.
Justin Crossley
Sitka Ambient Jacket
It was my favorite new clothing piece this year. The breathability, warmth, and packability are better than anything I've tried before. Available Here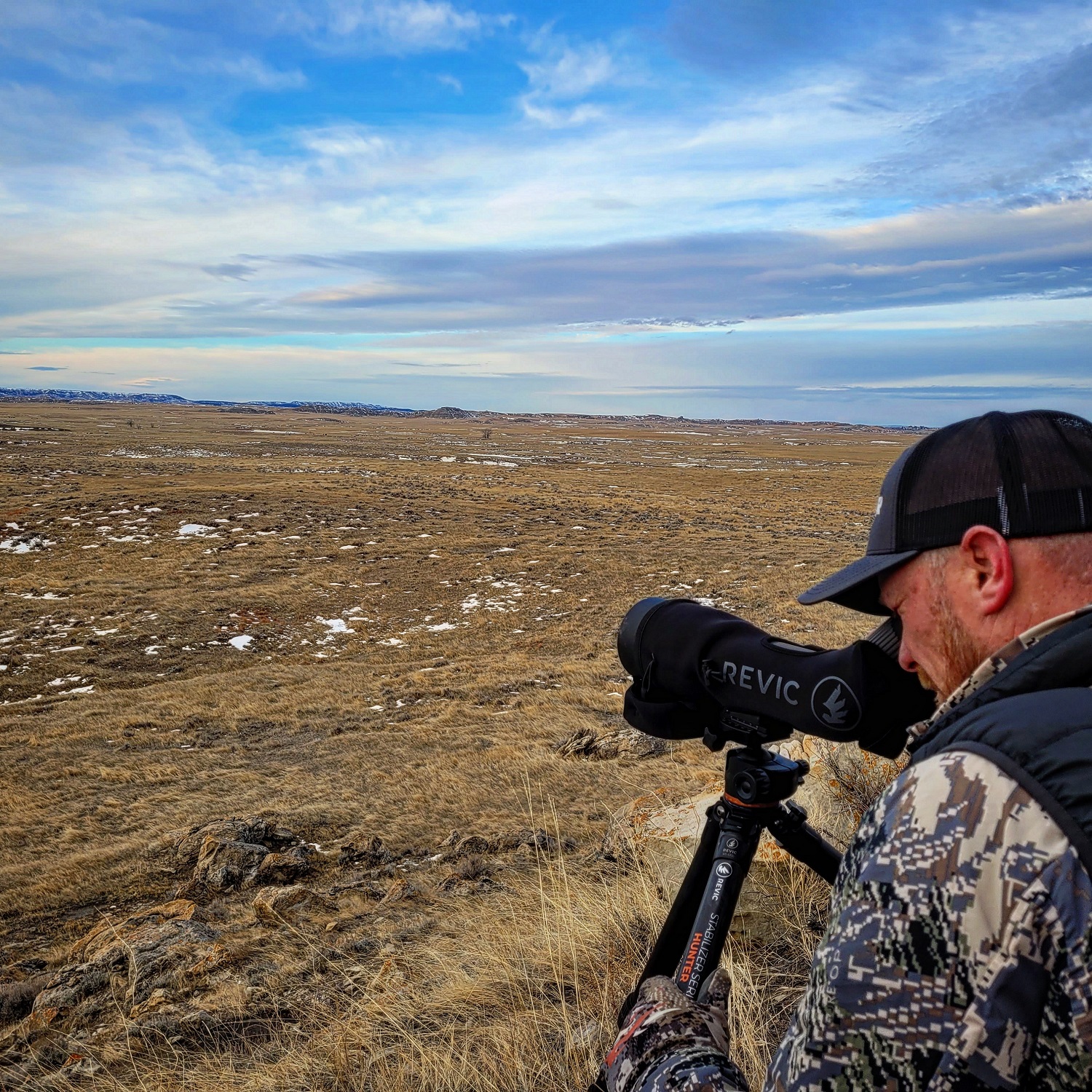 Swarovski NL Pure 12×42 Binoculars
They are incredible for long glassing distances but also have a wide field of view for shorter distances. The optical quality is simply excellent. Read Matt Cashell's review here.

Gear Failure: Garmin Instinct Solar
I have worn the Garmin Instinct Solar every day for the last few years, and it has been great, except early last year, the solar charging quit working. The watch still works, and I like using it, but it's a real bummer the solar charger quit, and I now have to plug it in every 20 or so days.

Matt Cashell
Wiser Precision Nighthawk Ultralight Pan Head
This head provided plenty of support for my spotters and binos and gave my youngest son a steady rifle rest to shoot his first bull elk. Pretty tough to beat, even in its "heavy" 6.1-ounce configuration. Review

Argali Serac knife
This thing is a revelation after you've quartered a bull for the 4th or 5th time this year and instead of hauling out a pile of dull/broken scalpel blades, you can just touch up the edge of your Serac. S35VN steel is impressive. At 3.18 ounces with the Kydex sheath, it doesn't weigh down the kill kit very much.

Gear Failure: Stinkin' scalpel blades.
I will still throw them in the kit for detail/backup work, but man, I hate chasing those broke-off blade tips through the carcass…
Tony Trietch
Sitka Jetstream
The new Sitka Jetstream got more use this fall than any other jacket for me. I love the fit of the redesigned cut. New 2022 Sitka Gear Jetstream Jacket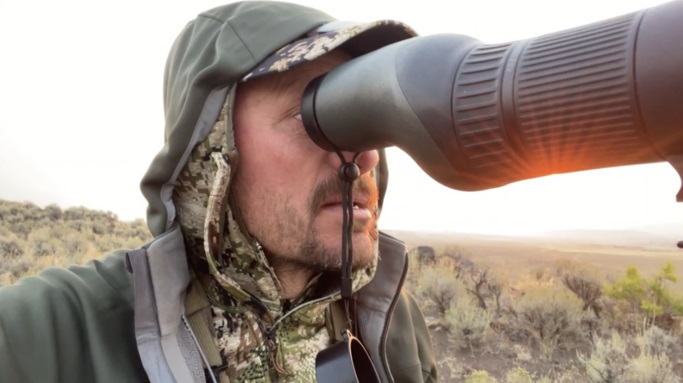 Heads Up Decoy
The Heads up Decoy made it possible to kill a buck in the plains on the ground this year when there was literally zero grass or weeds because of the extreme drought. Available Here

Gear Failure: Big Agnes Base Camp Tent
This was the third year out of the last four that a Big Agnes base camp tent has collapsed and been destroyed in a wind storm. Bent poles and ripped nylon are the results. They just aren't designed for areas of high wind.

Josh Boyd
Leica Geovid Pro 32 Binocular
This binocular is an excellent compromise between weight/bulk and optical performance. Review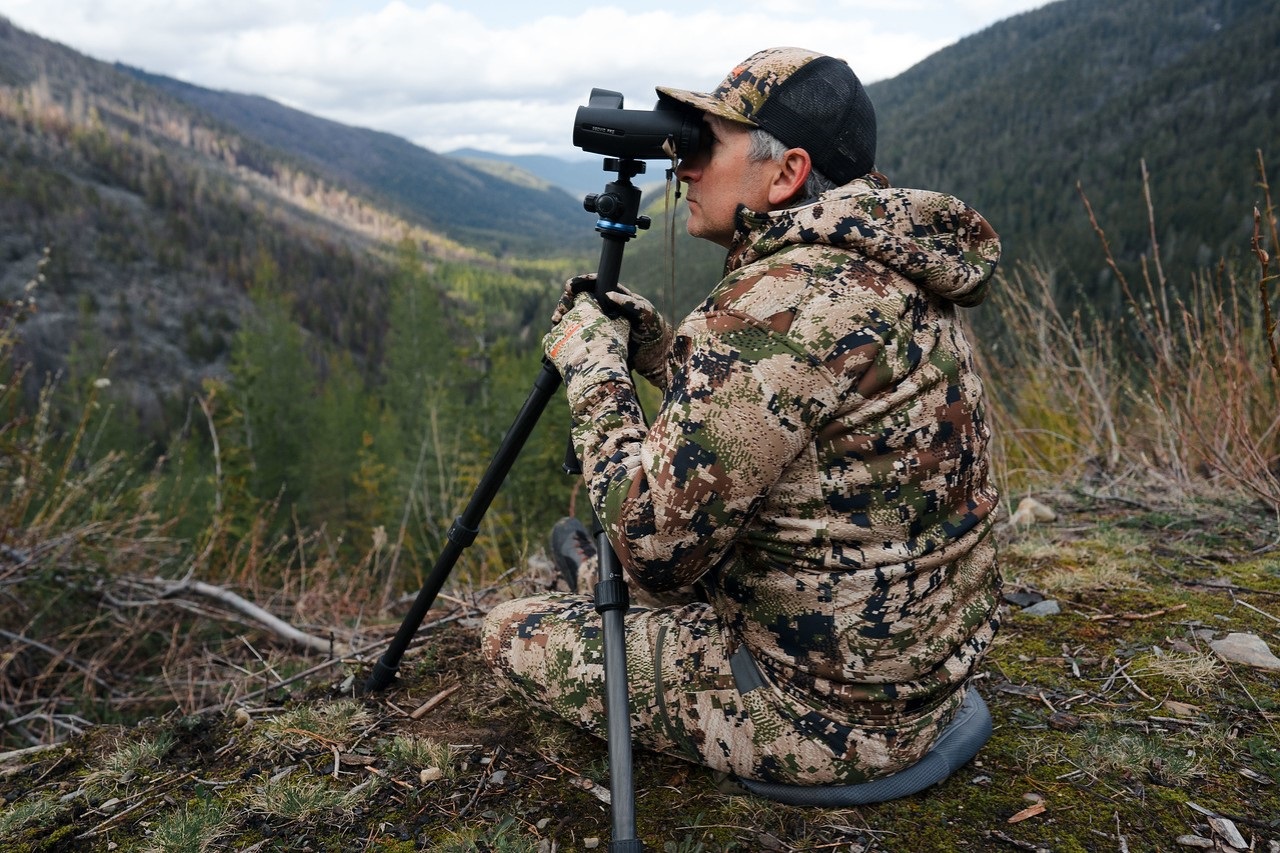 Katadyn BeFree 3 liter water filter
Ultra-light (6 oz.), fast filtering, compact and durable. Every time I used it, I was amazed at how fast it worked, easily twice as fast as any other gravity filter I've owned. It's simple to clean, and the replacement cartridges are under $30. Katadyn hit a home run with this filter. Available Here

Gear Failure: Black Diamond Storm Headlamp
I could not keep this headlamp working this fall. For unknown reasons, replacement batteries would corrode or drain in a matter of days while riding in locked mode in my pack. It happened at least three times in September but with the backup lights I carry, this failure was nothing more than a minor inconvenience.

Ross Russell
Challenger Elk Reed
So many choices to choose from, but I have found this Challenger Elk reed from Rocky Mountain Calls to provide exceptional sound and realistic clarity. Available Here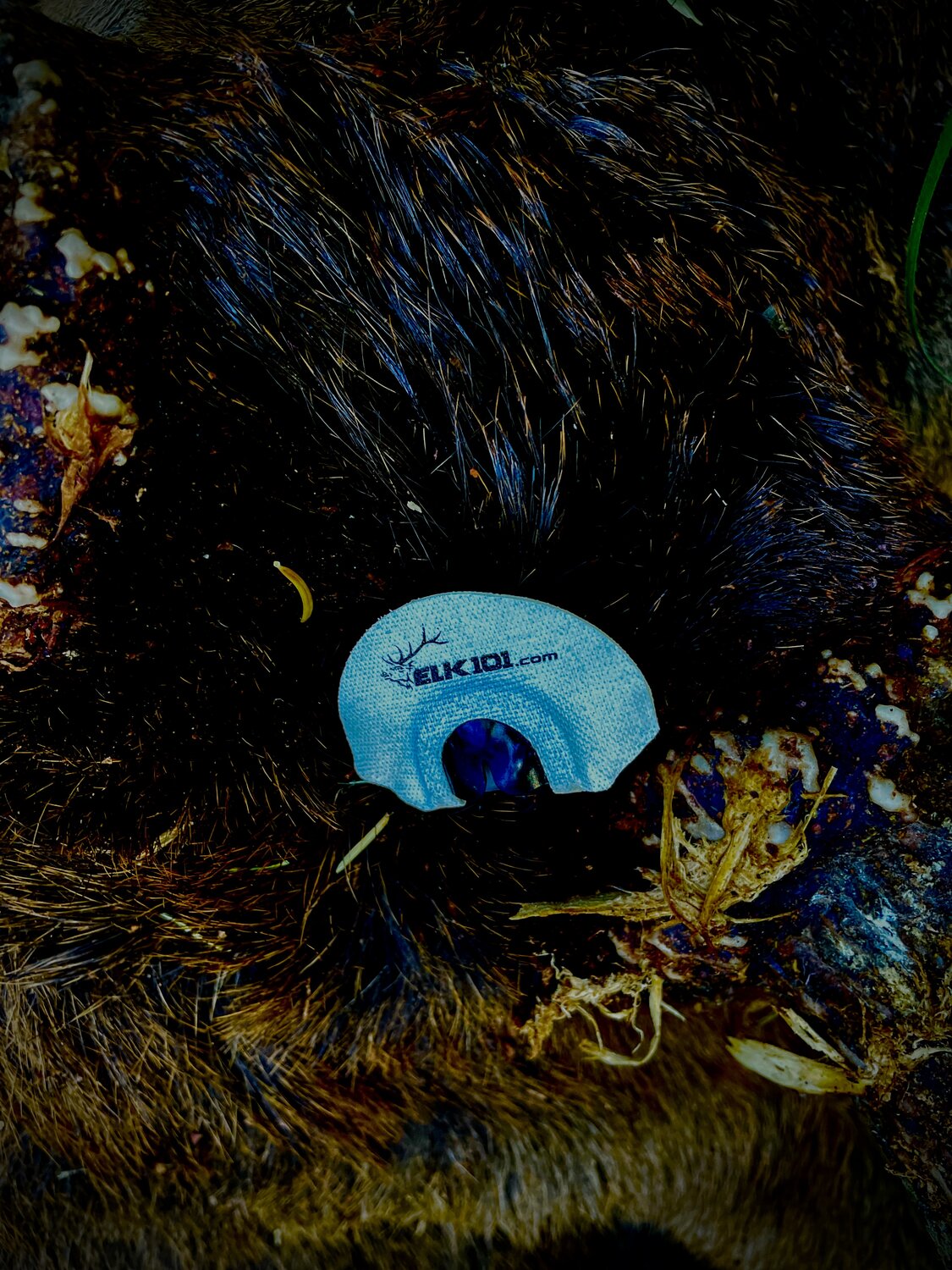 Tikka T3 Rifle
My Tikka's 20th season, and it continues to shoot lights out with my trusty Leupold. They both have plenty of battle scars. Old men keep it simple and reliable.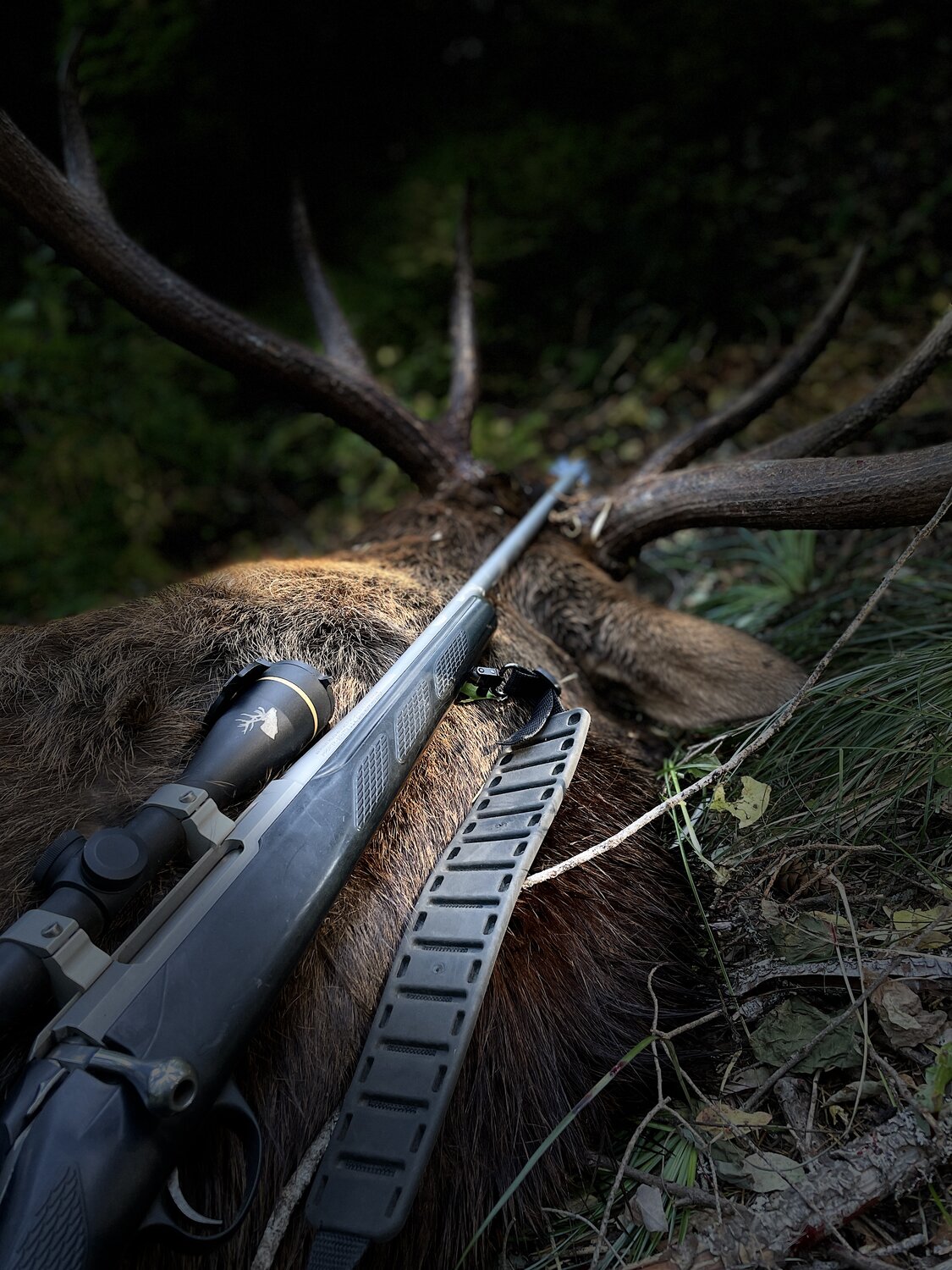 Randy Gehrke (mtnwrunner)
Really Right Stuff Anvil 30 Tripod Head
It's bombproof and unbelievably steady to shoot off of with super fast adjustments. It also works well to glass off of; very quick to adjust and fast to interchange between optics. Available Here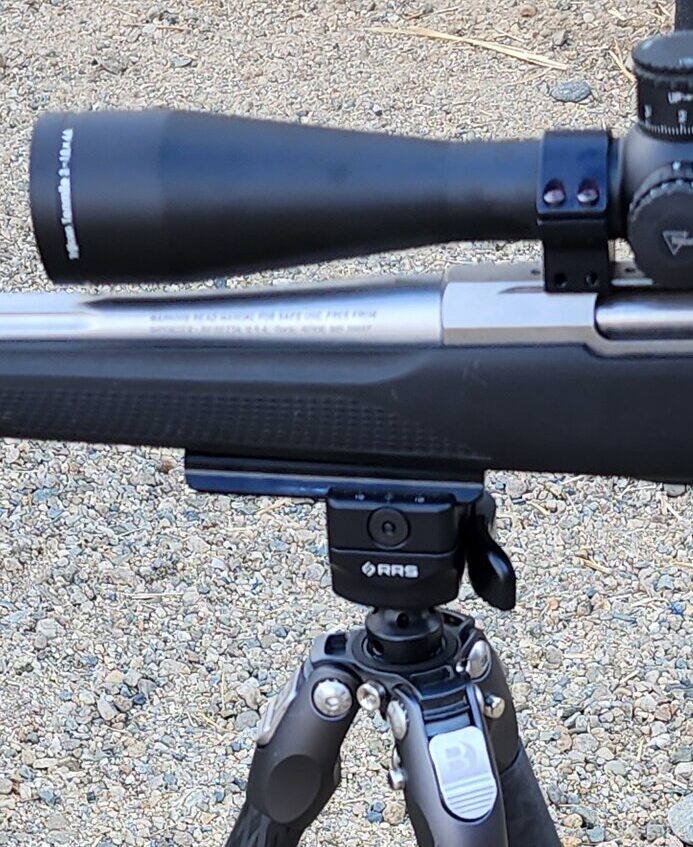 Crispi Guide Uninsulated Boots
Great boots that fit my wide feet well. They provide great support for hauling heavy packs, crossing rock slides, and side-hilling. Available Here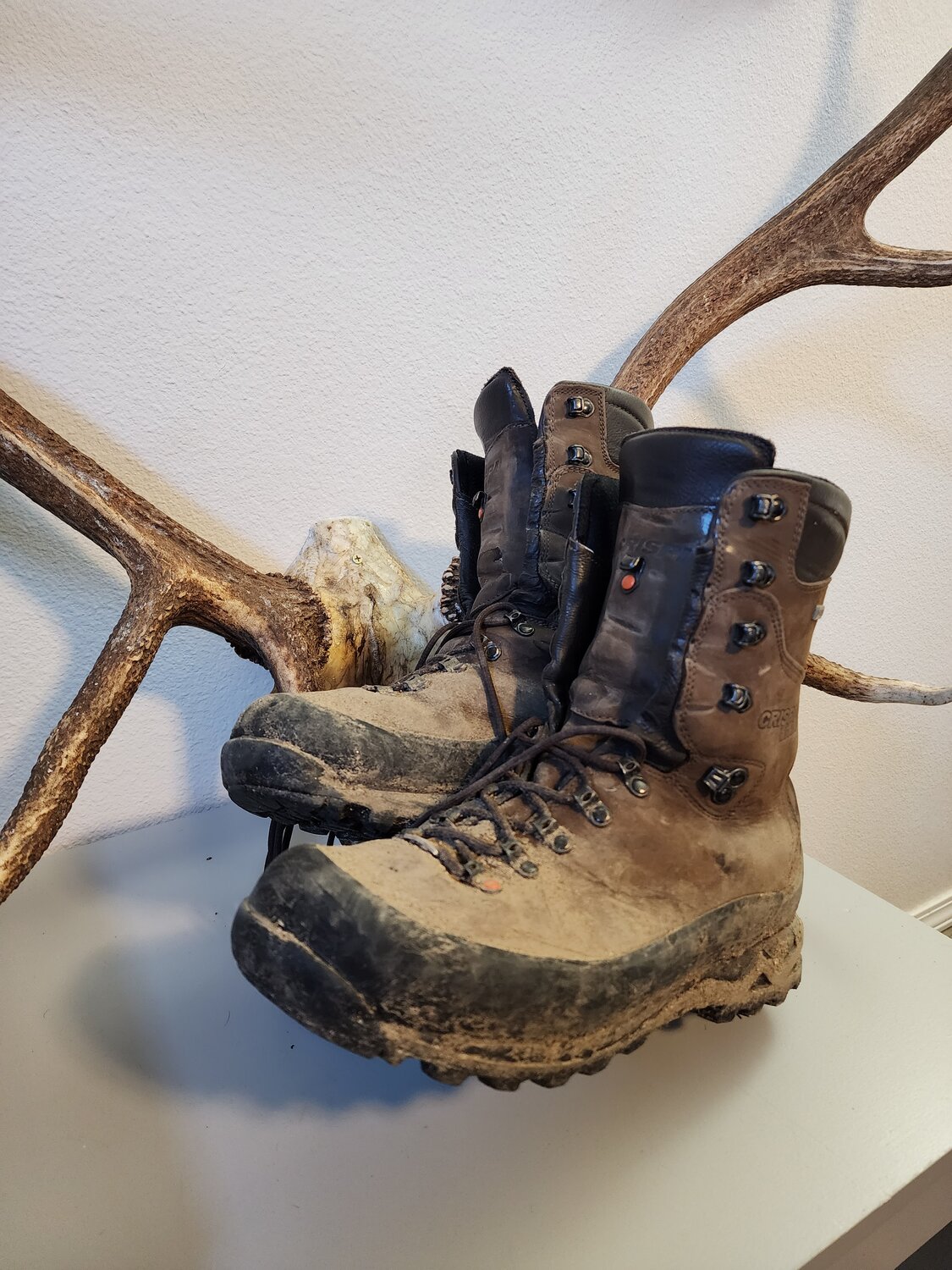 My gear failure: Stuff sack that came with my Kuiu tent
It's too small in diameter and too long. I've basically not used it and decided to this year, and on the first trip out, it ripped. Great tent but not so great containment bag.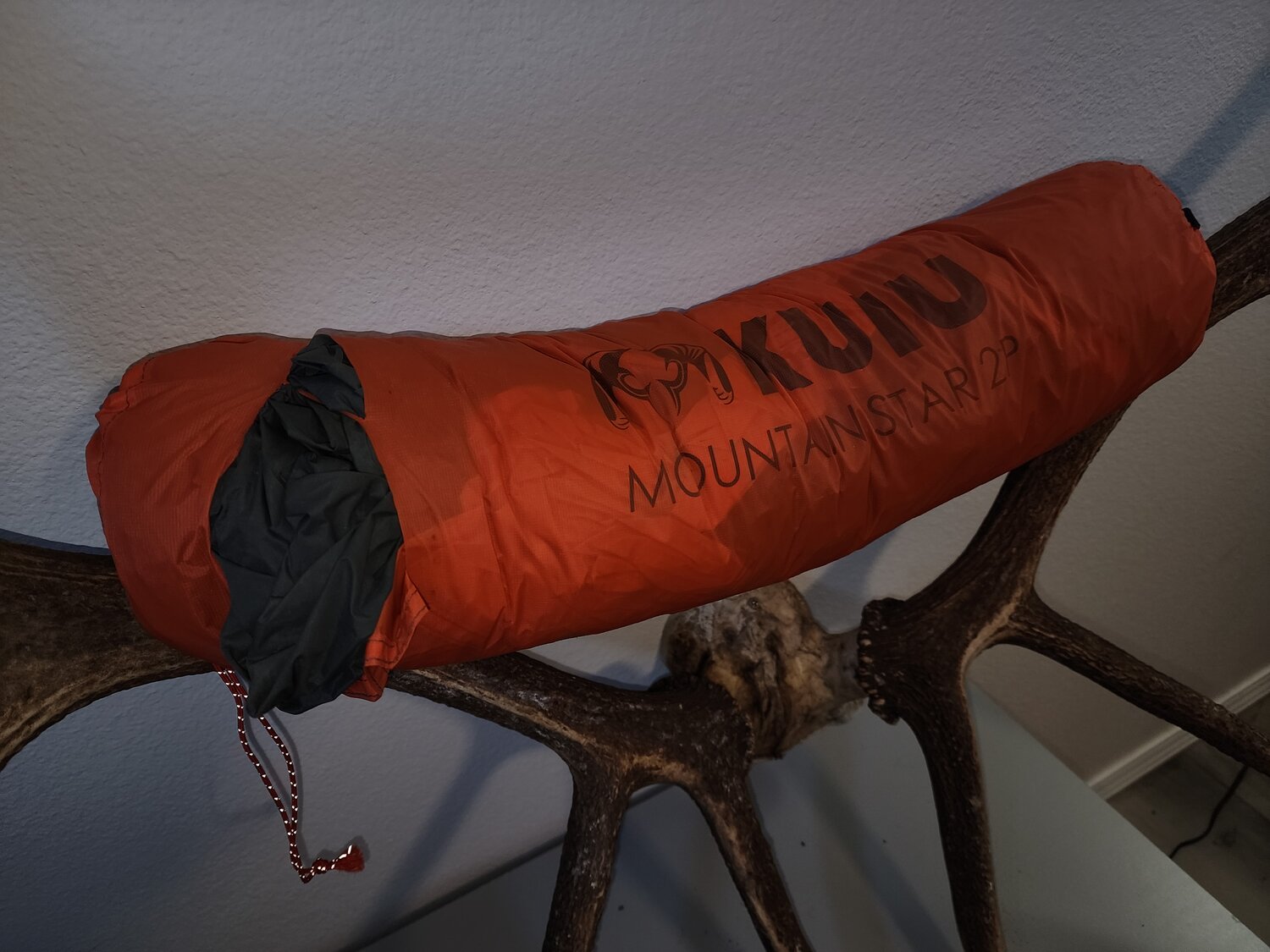 Sam Weaver (realunlucky)
SKRE Guardian Jacket and Bibs
They kept me in the deer stand for all-day sits that would have normally made me scurry back to the truck to warm up. Been using them here during the late-season cow hunts, where elk only move during the worst conditions. Very versatile cold-weather gear. Available Here

Hardside Hydration Swig Rig
The simplicity of the Nalgene bottle with a few new twists makes it an impressive all-season system. Review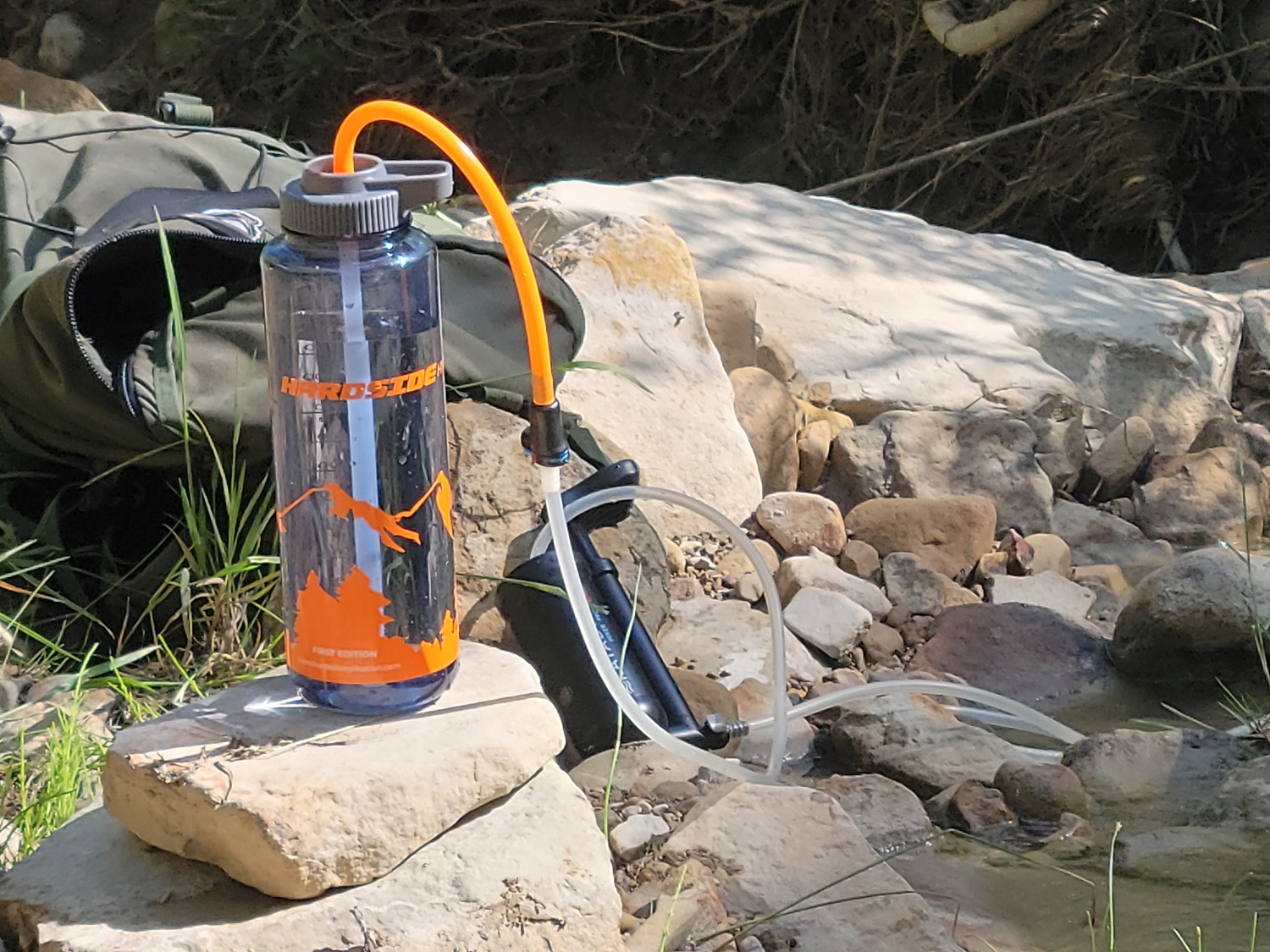 Gear Failure: Hanwag Alaskan Boots
No pictures, but I did have my trusty Hanwag Alaskan boots lose a sole in the mountains this year. It was slippery hiking around in the rain with duck tape holding everything together. Luckily I killed a deer the same day and had a backup pair at the jeep for the second trip out.
Tony Crumley (fngtony)
Thermarest LuxuryMap Sleeping Pad
Not ideal for backpacking since it's 3 lbs. and bulky, but it's comfortable, warm, and durable. Available Here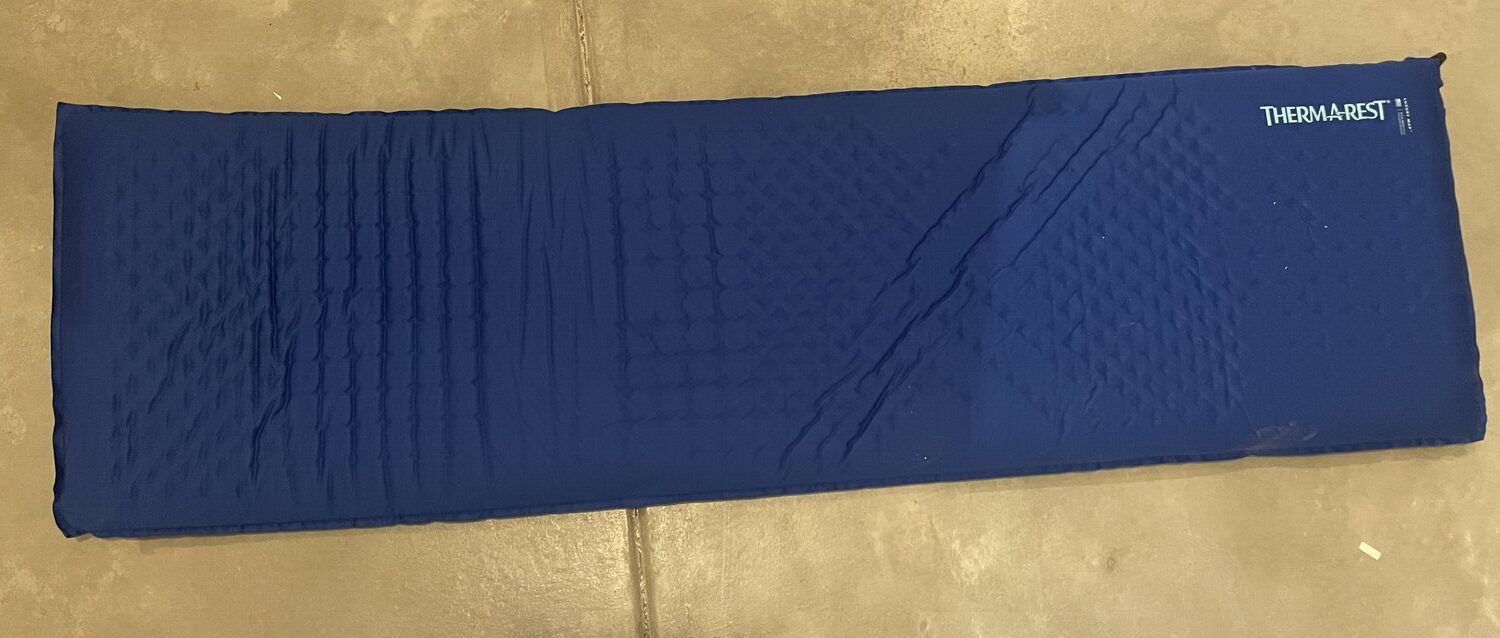 Lifetime Cooler
It's a nice budget option between a standard Coleman and high-end Yeti or similar. More info here.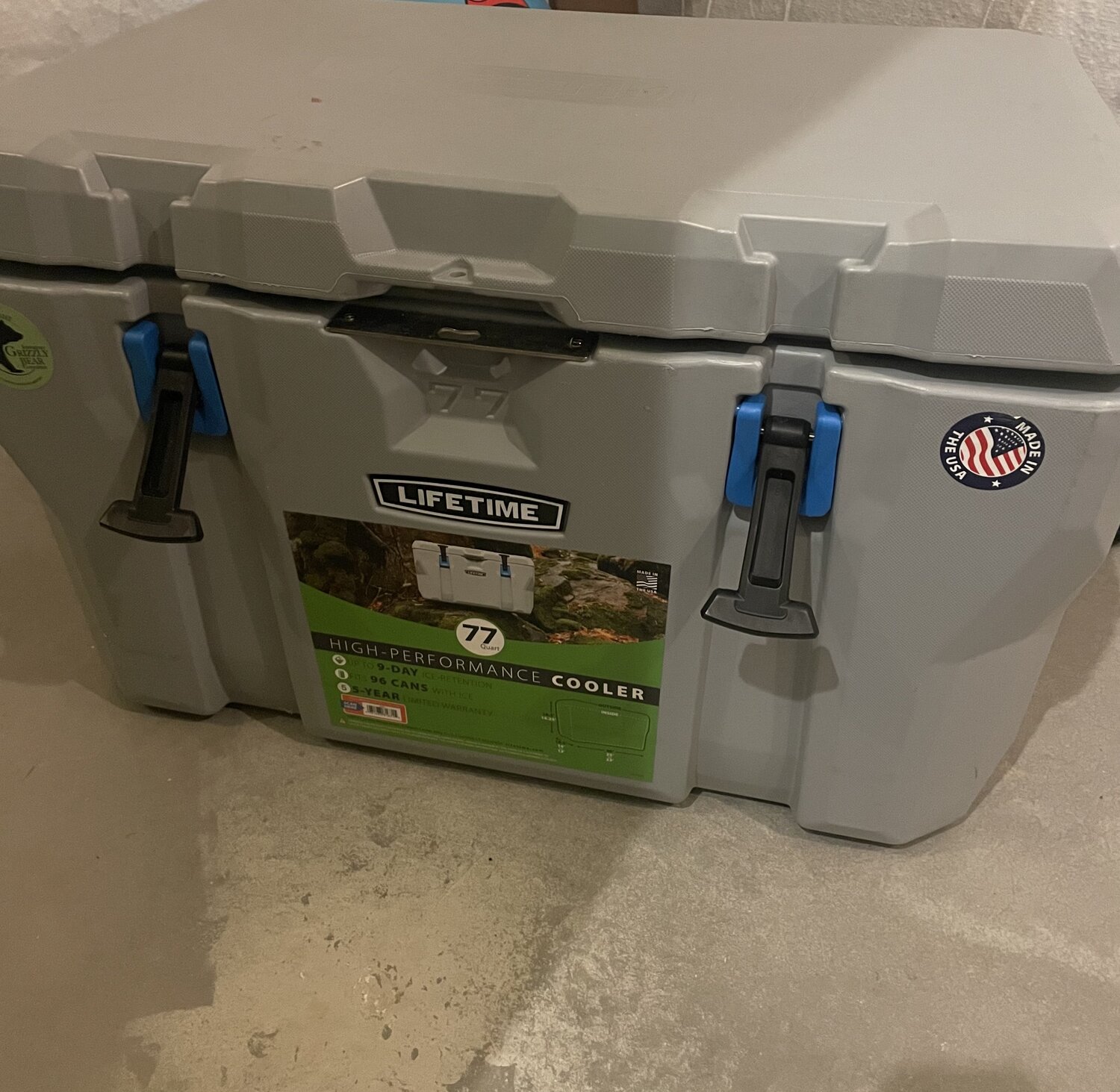 William Hanson (live2hunt)
Kifaru Ma Duece
Still my favorite pack of all time. I use it for everything from squirrel hunting to the shooting range to lengthy backcountry hunts. Review

Fenix HM65R-T Headlamp
It's a little heavy, but at 1500 lumen max, it is ridiculously bright and extremely durable. The ability to recharge keeps me from having to carry extra batteries. Available Here

Gear Failure
I had 3 of note this year, but arguably none were the fault of the product. The most annoying failure by far was my sleeping pad.
Exped Synmat UL9 sleeping pad
After a very long hunting day, I failed to properly prepare my sleeping pad site and a stob punctured my pad. After about 45 minutes, I was able to repair it, but I was pretty aggravated by the time I got to bed.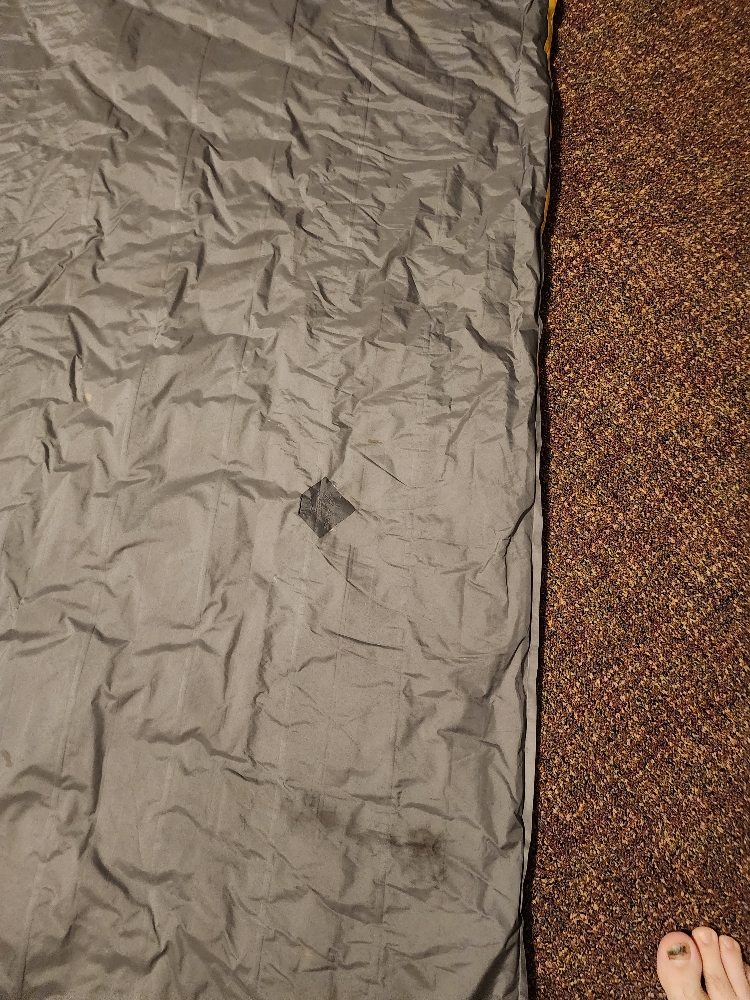 Click here to comment or discuss gear with the Rokstaff.
And don't forget to check out the 2021 Top Gear List.