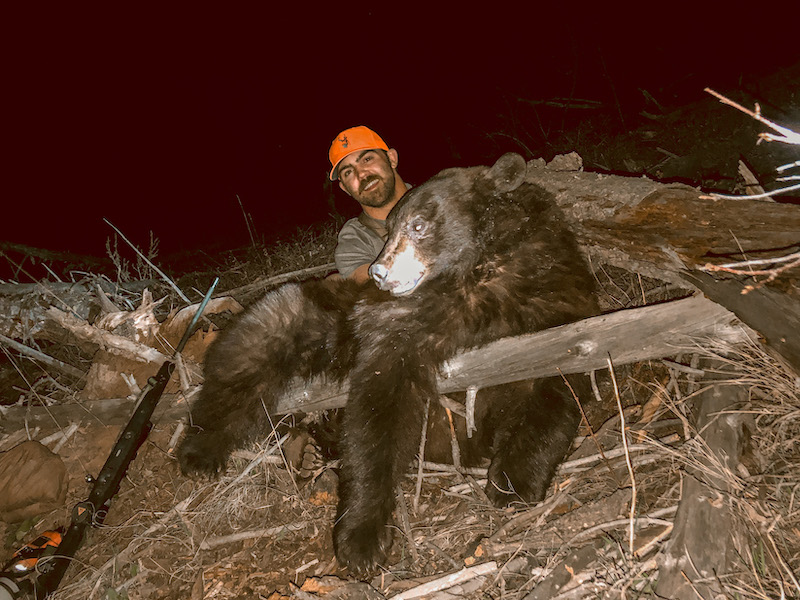 My first western hunting rifle was given to me by my father. It was passed down to him from his father who received it from his father–my great grandfather.  That old Remington 700 in .270 WIN sported a black Weaver scope with a spider-webbed dent in the tube, probably put there when when dad slipped chasing mule deer.  The walnut stock has cracks and dimples in multiple places from years of good and hard use. Its bolt action has been run by four generations of my family. Heck, the rifle is old enough to pull social security.
When I retired my great grandfather's old gun, I knew it couldn't be replaced with anything like it. Nothing can replace the stories that are ingrained in that wood. I also knew that today's mountain hunting rifles are more utilitarian and can help a shooter reach a new level of accuracy. And, can performance that wasn't possible in the mid-20th century. I didn't want another Remington 700, no heavy wood rifle stock, no cheap scope that didn't track. I wanted a rok-solid western hunting rifle without breaking the bank.
Western Hunting Rifle Criteria
I had some key goals for this new rifle. First and foremost, I wanted this rifle to consistently and effectively take all North American game out to 500 yards. Ideally, it would have the capability in ballistics to stretch it even further and shoot out to 1000 yards one day. I live in Wyoming, grew up in Eastern Oregon, and will do various backpack-style mountain hunts with this rifle. I also wanted to make sure it was a lighter-weight setup while retaining shootability, preferably weighing in around 8 pounds scoped. Lastly, this rifle needed to stay under $2,000 fully scoped and modified in a sub-MOA guaranteed package.
Tikka T3x Lite
With those goals in mind, I hit the Rokslide forum and listened to a ton of podcasts. I even discussed various calibers with Mike Johnson at Hells Canyon Armory as he'd be my ticket for future upgrades if needed.  I looked at the Weatherby Vanguard, Browning X-Bolt, and others, but in the end, the Tikka T3x Lite platform stood out above the crowd. It is one of the best value rifle systems on the market, while also having plenty of aftermarket parts to upgrade when the budget and skill come along.
Choosing My Western Hunting Rifle Caliber
Roksliders kept noting that one of the best calibers to partner with that platform is the 300 Winchester Short Magnum (WSM) for its lighter-weight short action, fairly available ammunition, and ballistics rivaling that of the 300 Winchester Magnum. Admittedly, I was considering the 7 Short Action Ultra Magnum (SAUM) and I would have looked at the 6.8 Western had it been an option. At the end of the day, I erred on the side of the larger .30 caliber for elk hunting. As the saying goes, over-gunned is underrated!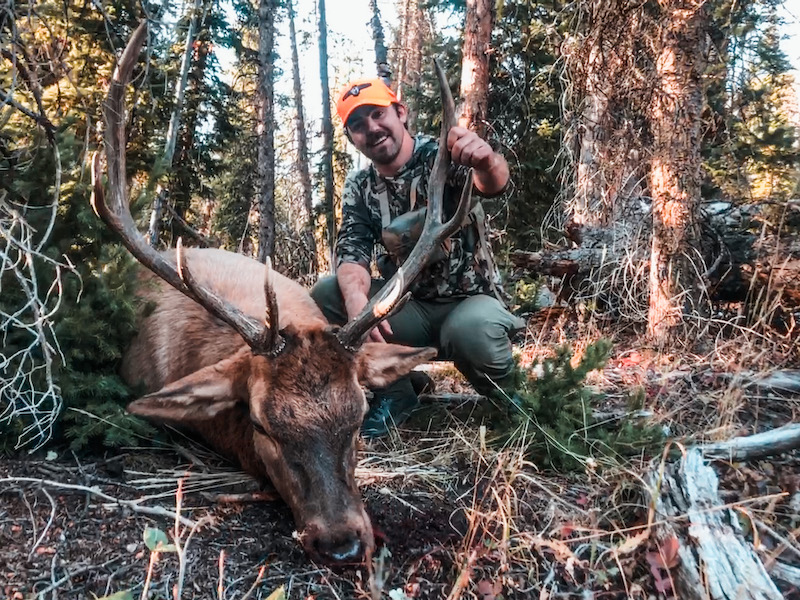 Rifle Upgrades
I ordered my Tikka T3x with the stainless steel barrel for $798. Then, I sent it directly to Hells Canyon Armory for a muzzle brake. I found out shooting a buddy's 300 RUM that running a larger caliber in a fairly lightweight set up is a recipe for knocking your teeth out with recoil and developing an accuracy-sucking flinch over time. Taking another eight seconds to put in hearing protection to offset a muzzle brake seemed like a worthy endeavor. Mike threaded the barrel for $125 and put the $85 Beast 3-port Brake on for a total of $210.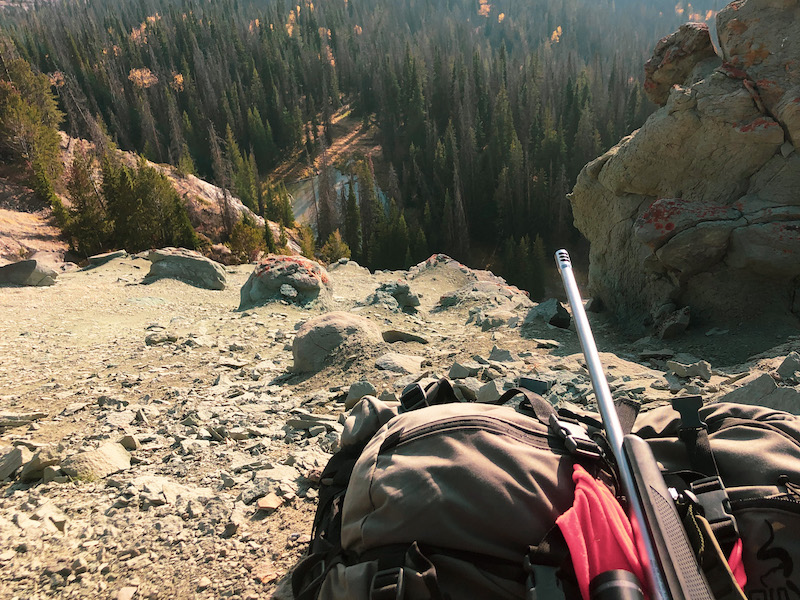 Hells Canyon Magazine
Mike also tossed in one of his new billet magazines for all short magnum platforms. That way, it's possible to reload the short magnum ammunition with a longer cartridge overall length (COAL). The magazines also have shoulder stops to prevent your bullet tips from getting beat up upon recoil. The billet magazine ran me $90 making my total bill at Hells Canyon Armory right at $300.
Trigger Pull Adjustment
Next, I lightened the trigger pull. The trigger pull on the Tikka was another factor in me going with that platform. The factory pull on the trigger goes as low as two pounds with the twist of an Allen wrench. That was plenty light for me.
Arca Plate For Tripod
Just recently, I contacted Ken Trapp from Salmon River Solutions and mounted one of his Arca-swiss plates on my stock for attaching to my tripod head. I did have to swap out Ken's provided hardware with a slightly different nut and bolt combo to fit the rifle, but those pieces were easy to find at the local hardware store.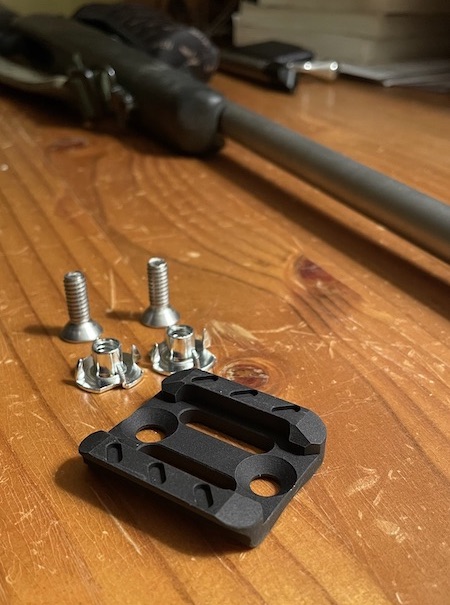 This mounts right in front of the magazine and is roughly at the rifle's balance point. It will make it easy to make seated shots from the same tripod I use to glass with in the sagebrush or to get over low brush in the mountains on steep slopes that fall away. It also keeps my rifle weight lower than if I tossed on a traditional bipod. I want nothing more than to have lighter gear, especially when I remember that deep dark nasty hole I took my bear in last spring.
Choosing A Scope
The last piece of the build was to top it with the Maven RS.2 2×10 power riflescope. I compared the Maven to the Leupold VX3i at the time, as well as others in the $500 range. I went with it for its great magnification range, lightweight build at 14 ounces, and the SHR reticle with MOA subtensions in a second focal plane. Maven puts out really solid glass. The low-light performance and clarity are on par or better than others in that same price range. I used a set of Talley Rings to mount it up, which were about $50 at the local gun shop. After it was all said and done, my rifle came out to 7.5 pounds scoped with an empty magazine.
Putting It To The Test
The rifle consistently shoots sub-MOA with factory ammo at the range. Using the sub-tensions in the scope, I can effectively hold-over out to 400-500 yards and keep ringing 6" gongs. Most importantly, I am ultra-confident in the field with these mid to shorter ranges after taking six big game animals with it from 240 to about 340 yards. I have been playing with 180-grain mono metal bullets from Hornady. They allowed me to shoot antelope and an elk in the same week with the same bullet. There was minimal meat loss on the speed goats, but plenty of punch to stop a bull elk in its tracks.
Total Cost Of Rifle System
While this Rok-solid rifle wasn't as cost-effective as getting grandpa's hand-me-down, I am into this rifle setup for $1738.00 including the rifle, brake, magazine, Arca swiss plate, and scope. All told, this was well below the price of most higher-end mountain rifles on the market and left budget to send rounds downrange.
Conclusion
If you are like me and not ready for a high-end long-distance rifle today, but may want to work in that direction in the future, this is a great direction to go. One day, I'll upgrade to something like the RS.1 scope from Maven with the turret system (reviewed here by Josh Boyd). I'd like to get Mike's Carbon Killer package on this rifle and I'd like to do a lot more handloading, as well. These add-ons are part of why I chose the rifle and aftermarket pieces I did, but that's all getting the cart ahead of the horse. For now, this Rok-solid rifle will handle all I need it to do and more for my elk, mule deer, and antelope hunting adventures.
Thanks to all the Roksliders out there who helped me put it together! You guys did not steer me wrong.
Click here to discuss this article or ask Jaden questions.
Check out some of our other firearm related articles here.