Joined

Feb 26, 2020
Messages

676
Good evening everyone,
Thanks for looking at helping some kids out with their first elk hunt. More on that below. But first, their backstory.
I met these boys when I sold my old jon boat to them so they could go fishing and do some duck hunting. They worked around the neighborhood and paid with their own hard earned money. Learned that their neighbor got them into duck hunting since no one in their family hunts. Then I found out the older boy (say that lightly, hes bigger than me haha) started hunting because of a sports injury in school. He is 16, younger brother is 12.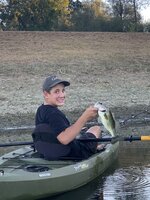 So last year we went on a few duck hunts together, then this year I took them on their first backcountry adventure - 10 miles deep during archery season with some fly fishing (they taught me) as a bonus. I loan em whatever gear they need, and just help out however I can. I love hunting so its fun for me just to go, and its even better to watch them learn.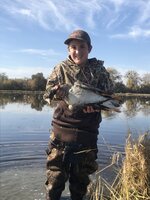 Last year the older boy shot a nice CA buck antelope on a youth tag, and this year we just got back from a great adventure hunting does (j16 youth tag) The younger boy shot his first big game animal, a high country public land blacktail doe! It was a tough hunt since we went in blind to a new area, and got lucky with some nice people pointing us in a general direction. These boys hunt tough though - their gear is minimal, boots leaked, pants soaked, and not one complaint.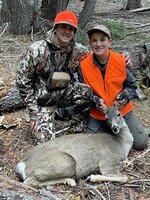 So, to the next part where I need you Roksliders - helping them go on a Colorado elk hunt with the tags they drew this year. On the doe hunt they told me they were questioning even going due to lack of certain gear - mainly for the truck. I think I can get them covered there with the basics. They have ok gear beyond that - they need to buy new boots, but other than that they have enough to day hunt from the truck. Their dad, who has little to no hunting experience, would be accompanying them on the trip. I will not.
The tags they drew are for rifle cow elk. They said the success rates for one unit are basically zero, and the success rates for the other are 50%, but its a mostly private land hunt…. Dates for the hunts are Nov. 24-28.
Im looking for any advice or knowledge that can help these kids out. I want to see them go and at least have a chance at a real elk hunt. Feel free to PM me, or ask any questions you want. I appreciate the help for them.
Last edited: