As many of you know, I did a DIY dall sheep hunt in AK in late Aug this past season. I was stationed with the Air Force in Anchorage from 2003-2007 and got addicted to sheep hunting the mountains of AK in 2006 on my first sheep hunt. I have been lucky on a few sheep hunts and able to punch my tag a few times. The more I go…the more I fall in love with chasing the white ghosts in those mountains.
This trip was special in many ways. It would be my older brother Matt's first mountain and sheep hunt. My military affiliation allows me to remain a resident and my residency allows my brother to hunt with me and I act as his guide. We planned this hunt in Jan/Feb of 2012 while I was deployed in Afghanistan thousands of miles away. We would be hunting a heavily hunted area that is fairly accessible by guides and AK residents. The odds would definitely be stacked against us. No worries...we would enjoy ourselves and each other's company regardless. I thought about this hunt a lot while I was deployed and the anticipation built tremendously as our hunt dates approached.
Our commercial flights connected us in Minneapolis where we talked each other into bumping up to first class for the flight to Fairbanks. That was the best $250 I have ever spent! The extra room sure helped as my brother comes in at 6'7" and I am about 6'8". We arrived in Fairbanks and hit a local hotel. Next morning we did a complete gear shakedown and were ready to roll out after some breakfast and a few last minute errands.
We called the flight service and he accommodated our request to get into the field early so we loaded up and off we went. Flying in was spectacular…the late August colors glow with reds and yellows. I absolutely love this time of year in AK. The smells and sounds are simply awesome.
We landed around 1400 and headed down the trail for 3-4 hrs. We set up camp that night, made a fire and began to take it all in. We sat, listened to the river, talked about prior hunts together and our late older brother we used to hunt with until his unexpected passing a couple years ago. It was a nice evening to reflect and appreciate what God has blessed us with.
The next morning we awoke to caribou moving down the river. A welcomed sight as they played cat and mouse with us for 30 minutes. We both wondered if they had ever seen humans...they probably have, but it was cool to think otherwise!
Backpacks ready to go...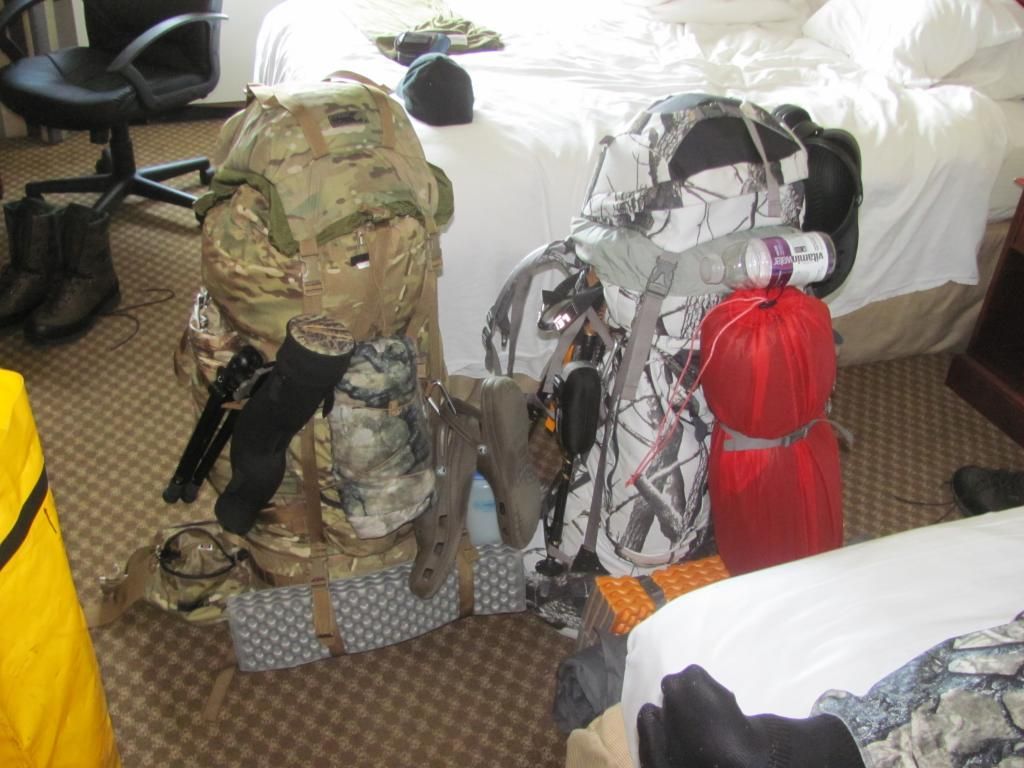 Sights from the flight in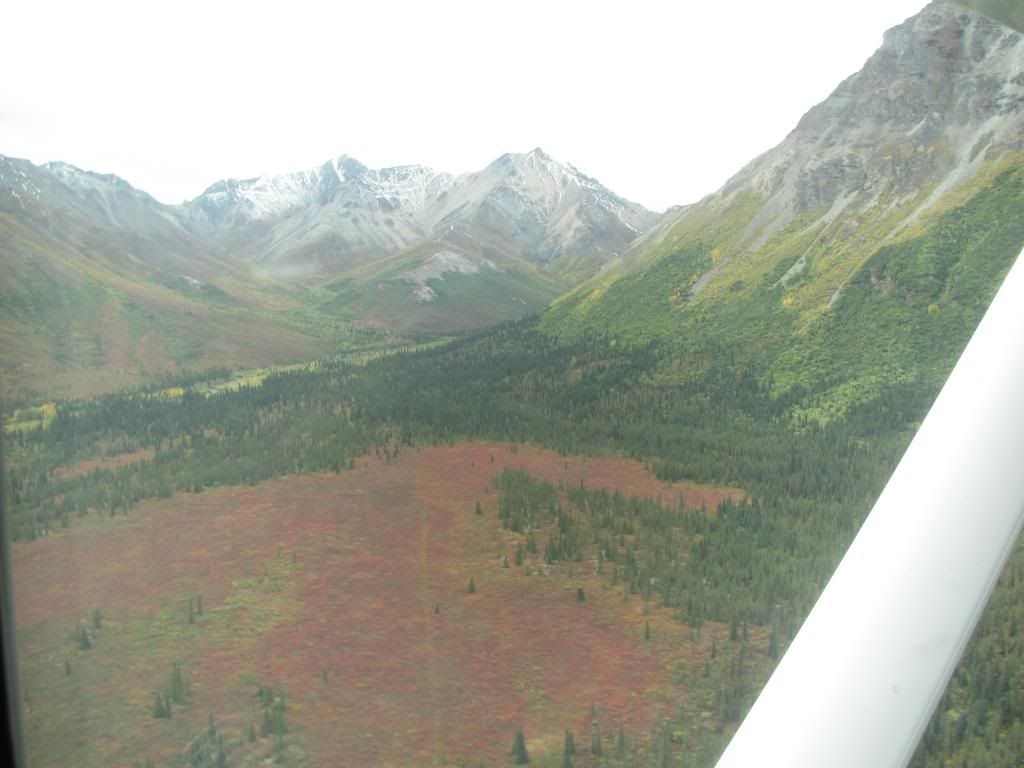 Brother ready to begin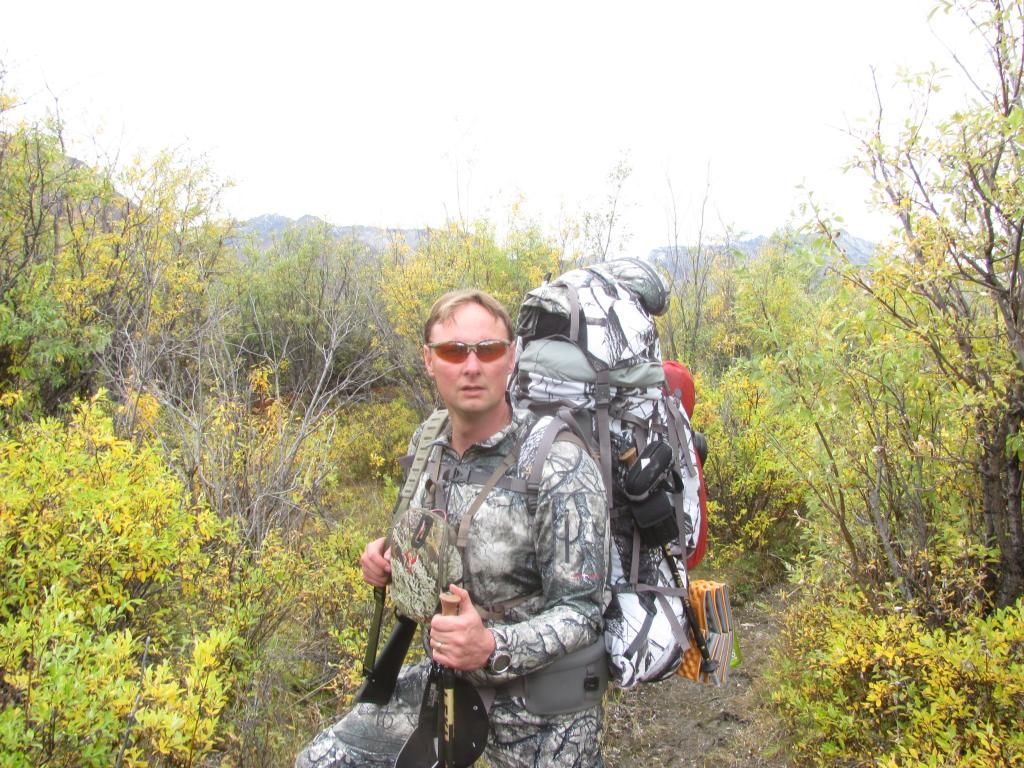 Yours truly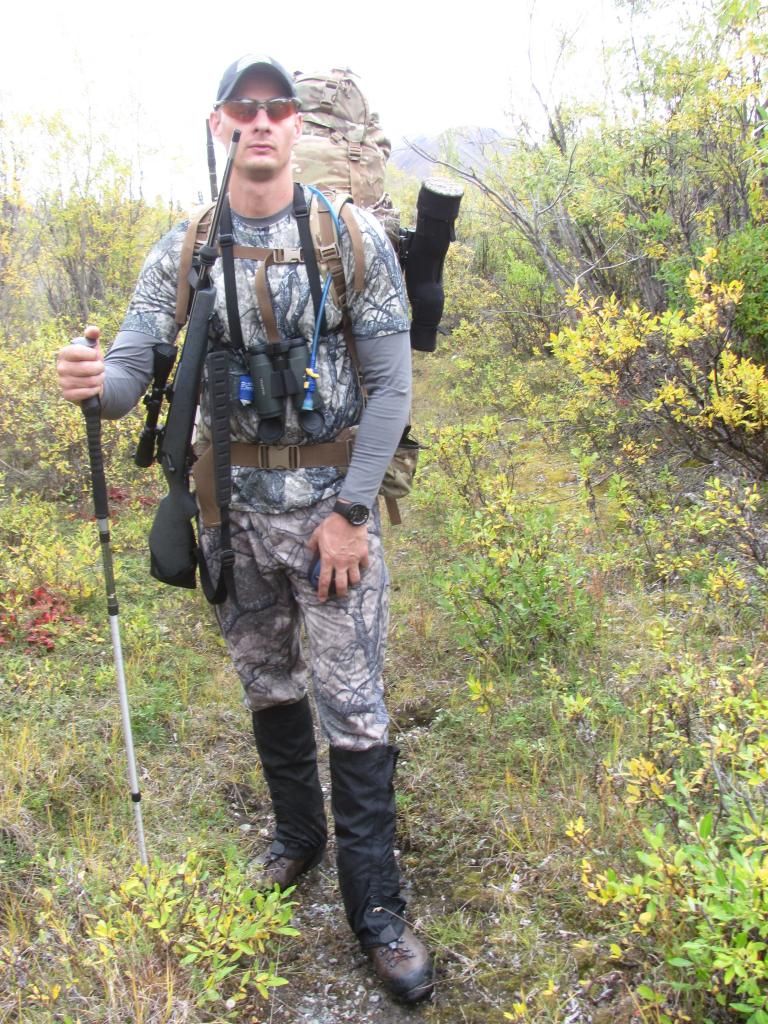 Camp for the first night
Another shot from camp
Goofing around by the fire
Another update coming...