Easiest way I can think of to do this is post the pictures I took and I'll post a link beneath the pictures to a site for the description. Message me with questions or if you need more pictures. Prices TYD. Paypal or Venmo.
Mystery Ranch Pintler Guide Lite Frame (2019)
$325

Looking for a lightweight hunting backpack? Check out this Mystery Ranch Pintler pack from Black Ovis that excels on day-hunts and scouting trips!
www.blackovis.com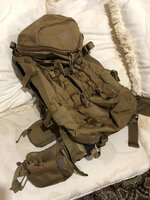 ALPS OutdoorZ Commander X
$325

The ALPS OutdoorZ Commander X Pack with Frame is a complete system for the multi-day backcountry hunter. Order this hunting pack from Black Ovis.
www.blackovis.com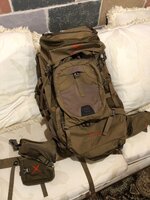 Badlands 2800
$100

The Badlands 2800 Pack has a unique split design that allows you to carry gear and elk quarters so you can pack it all out in one trip. BlackOvis.com offers FAST and FREE shipping with solid hunting gear from the best brands.
www.blackovis.com