Joined

Jul 25, 2012
Messages

434
Location
It was a gorgeous spring day here yesterday so I decided to take the opportunity to seam seal my Megatarp. Thought I'd snap a few pictures to give you guys some more idea of the size.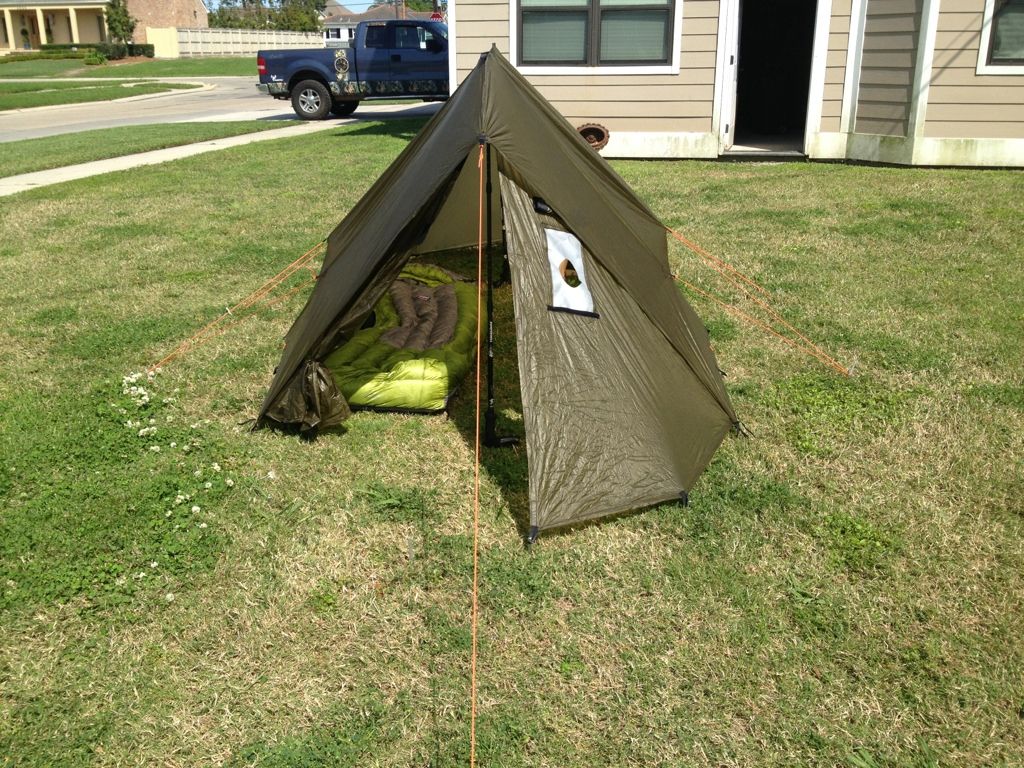 I put a sleeping bag between the two trekking poles -- I'm 5'8" and I can lay between the poles and I still can't touch either pole with my arms extended above my head. I can also sit up between the pole and the front of the Megatarp -- this would be plenty of space for a pack and some gear.
Also played around with my new sleeping bag. I'm a fairly restless sleeper and I toss and turn from side to back to belly all the time. I slept in a Western Moutaineering Highlite last year and it was way too constrictive. I purchased an Enlightened Equipment Revelation quilt this year and also a Heart Mountain Sleeping Bag from Big Agnes. The Heart Mountain is what I played around yesterday, as I wanted to see if the integrated pad sleeve would provide a nice stable platform to toss and turn and how much space the footbox offered as it is not a traditional mummy cut. Instead, the cut is a little wider. Here's a pic sleeping in the fetal position. Again, I'm not the biggest of guys, but I had plenty of space to sleep like this. I think this is going to be the go-to sleeping bag this year.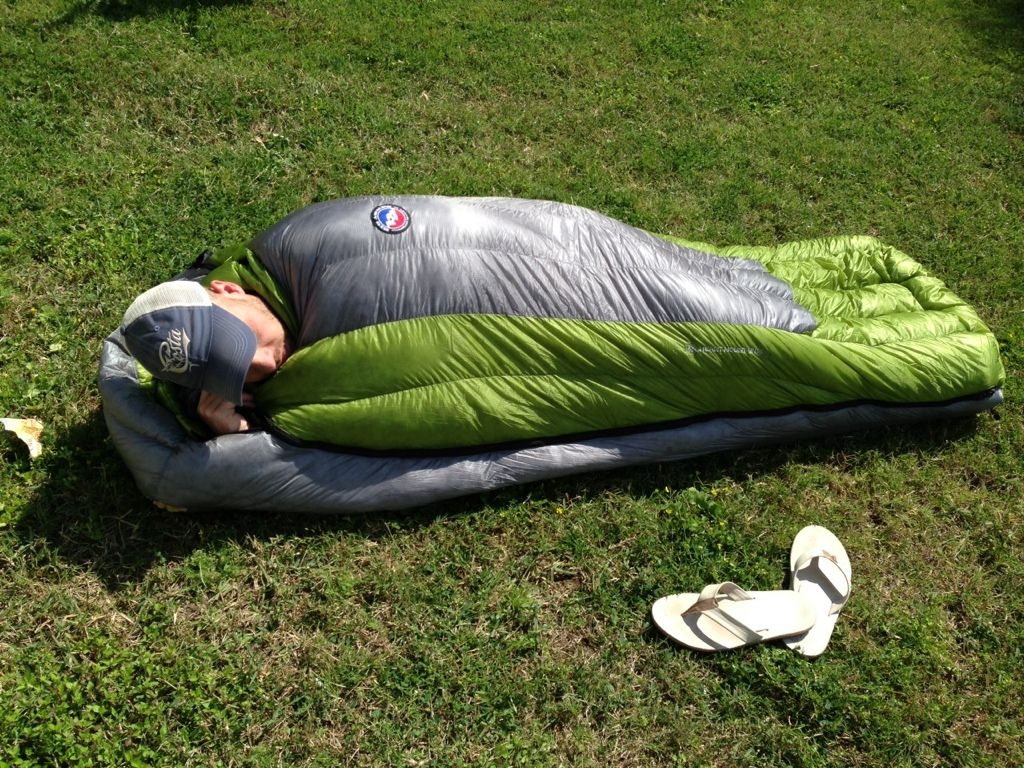 Is it September yet??