Joined

Oct 19, 2012
Messages

1,517
Location
Went in with a bit of snow on the ground and it looked like a storm was coming. Just hoped we could see in there.
Hopes were high if it stayed like this.
Not for long. Got camp set up and it rolled in. Wind came up and started blowing snow.
Woke up to this. Ten inches of new snow and no visibility and it wasn't going to change soon.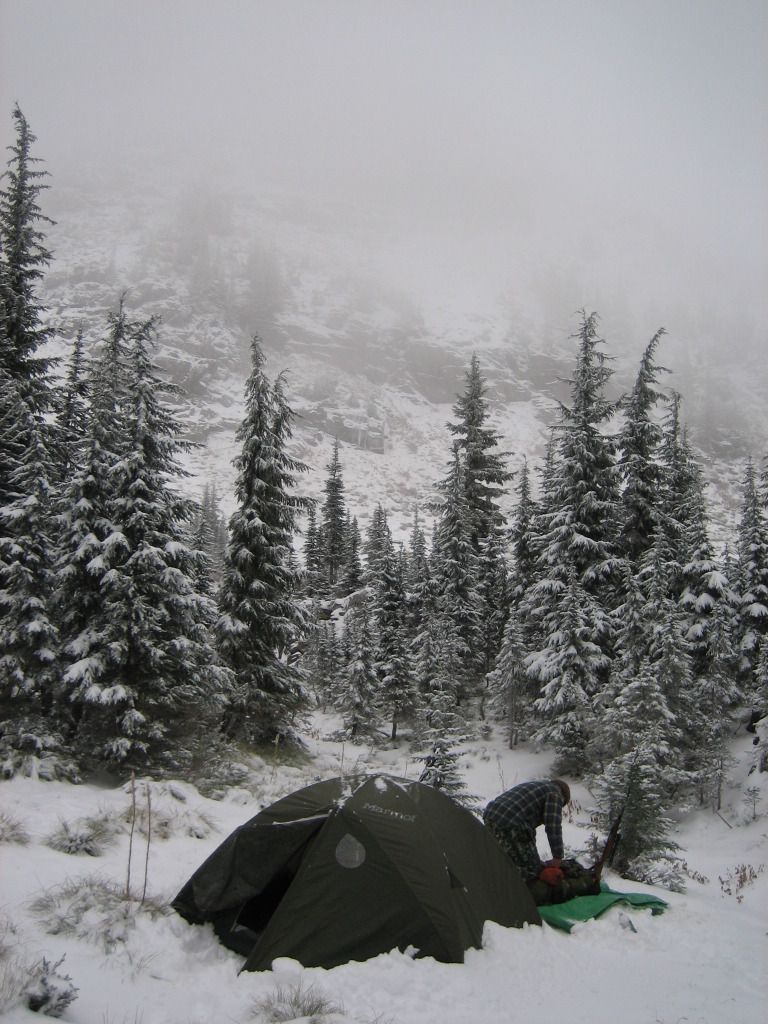 Came back in a couple days later hoping we could finally see a bit better. It wasn't bad, but there were long periods where you could not see 50-100 yards. Still had a great time.
Saw a pine martin which was pretty neat. No goats this week. Hope my buddy makes it back before he gets snowed out completely. I was hoping to see a big old muley buck back there! Sure beautiful and rugged country.
David