Joined

Nov 30, 2012
Messages

1,143
Location
Some of you have already heard about this new bullet that Lehigh is building. 40 cal by 230 grain brass beauty...
Here are a couple pics of the Lehigh/Bloodline bullet.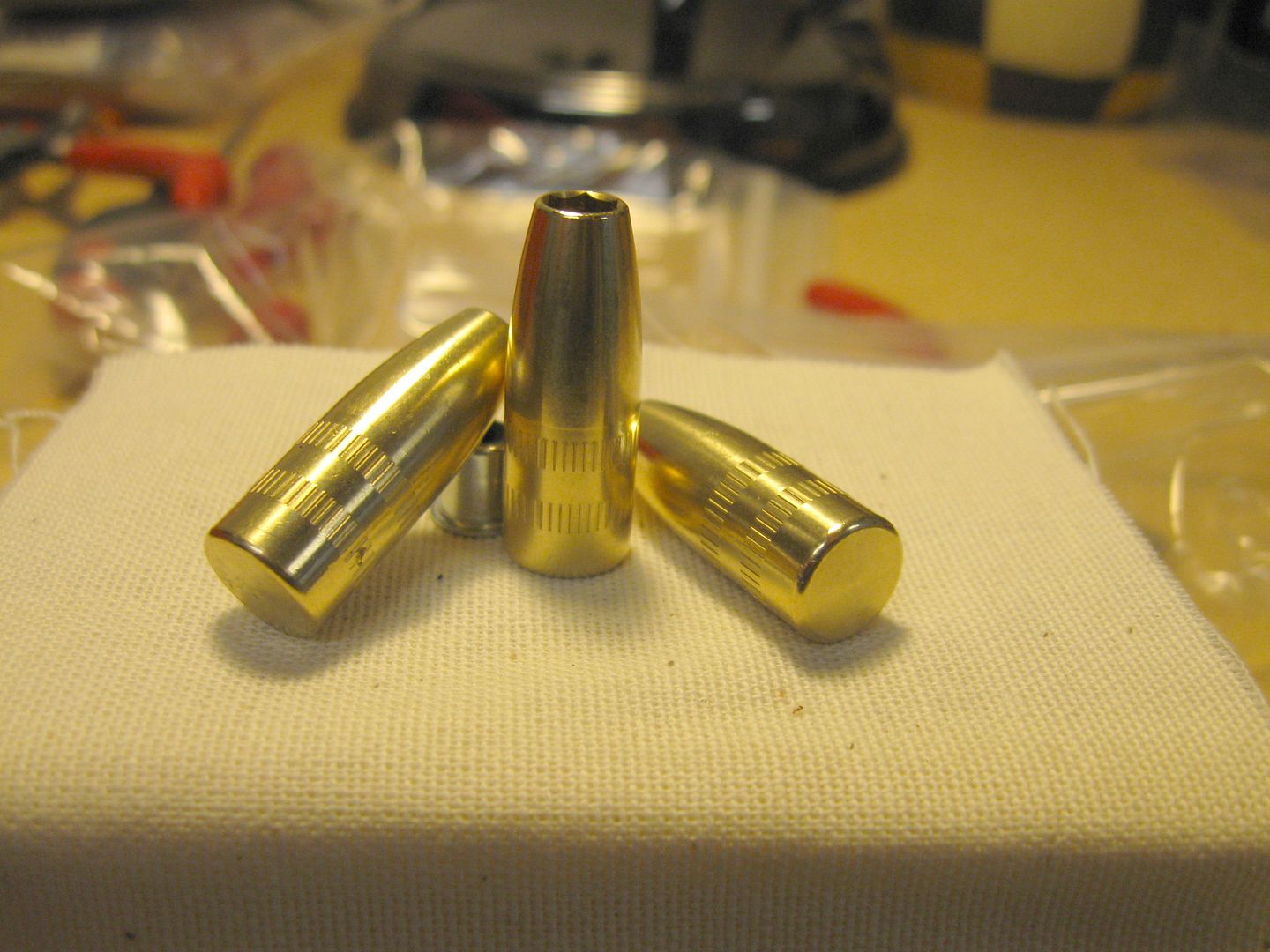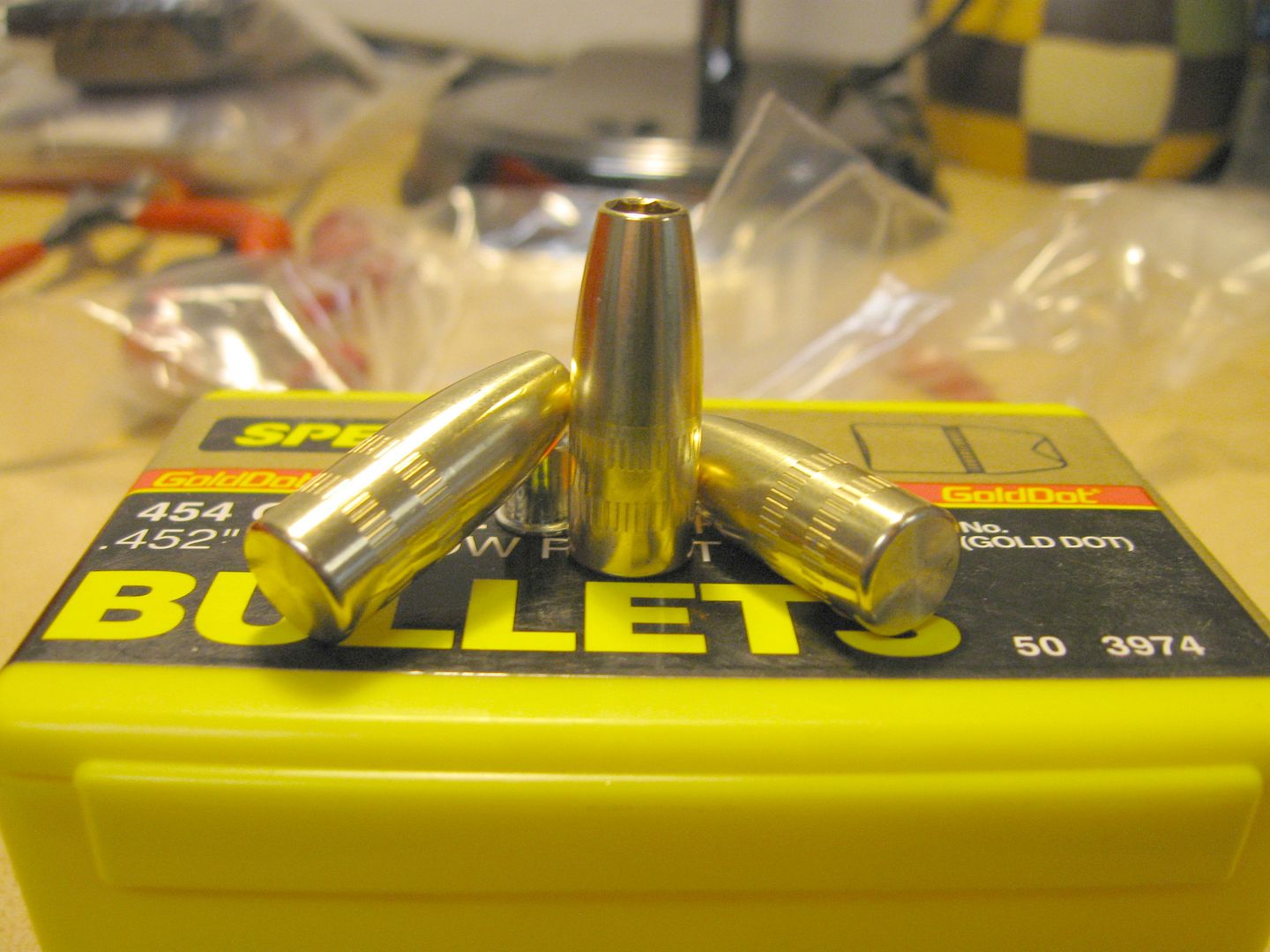 Probably should mention that Grouse was the big push in the development of this bullet... His request for a heavier-longer bullet with a higher BC lead Lehigh Dave to this design.
Those of us that have had some prototyes of this bullets have found that it does take a fast twist bore to stabilize the bullet. Thus the driving force and move to find some of the older Knight Original DISC 45's that were built with a 1-20 twist in the bore. The are other older 45 cal rifles out there with the rate of twist also, just do not remember which ones they were.
While the 1-20 of the past had a problem shooting the more modern bullets accurately, the new sabots with the new formulation of stronger polymers are able to handle the twist more effectively.
I have shot these bullets in a 1-20 Knight and 1-20 White Whitetail and my last shooting trip was with my 50 cal Mountaineer. The bullet shot very well from these bores.
I also had to prove to myself that it would not shoot from a 1-30 DISC 45. That was pretty much a tumbling act and a failure...
Today I had one more thing that I had to prove to myself... will it shoot from a 1-28. I think I was told that it would not but I really wanted to try for myself. I took a Knight DISC Elite 50 cal and headed to the farm. I really was not expecting much but I had to try.
One other problem... I was not sure this rifle was totally sighted in. I have not shot this particular rifle in years so I was really unsure about it. It is kinda a backup rifle that I have not used. I remember removing a Nikon Omega and installing a Bushnell Elite but could not remember if I did anything but bore sight it.
Got to the farm set up a shooting course starting with targets at 75 yard and out to 100 yards...
This is a picture of the beginning set up...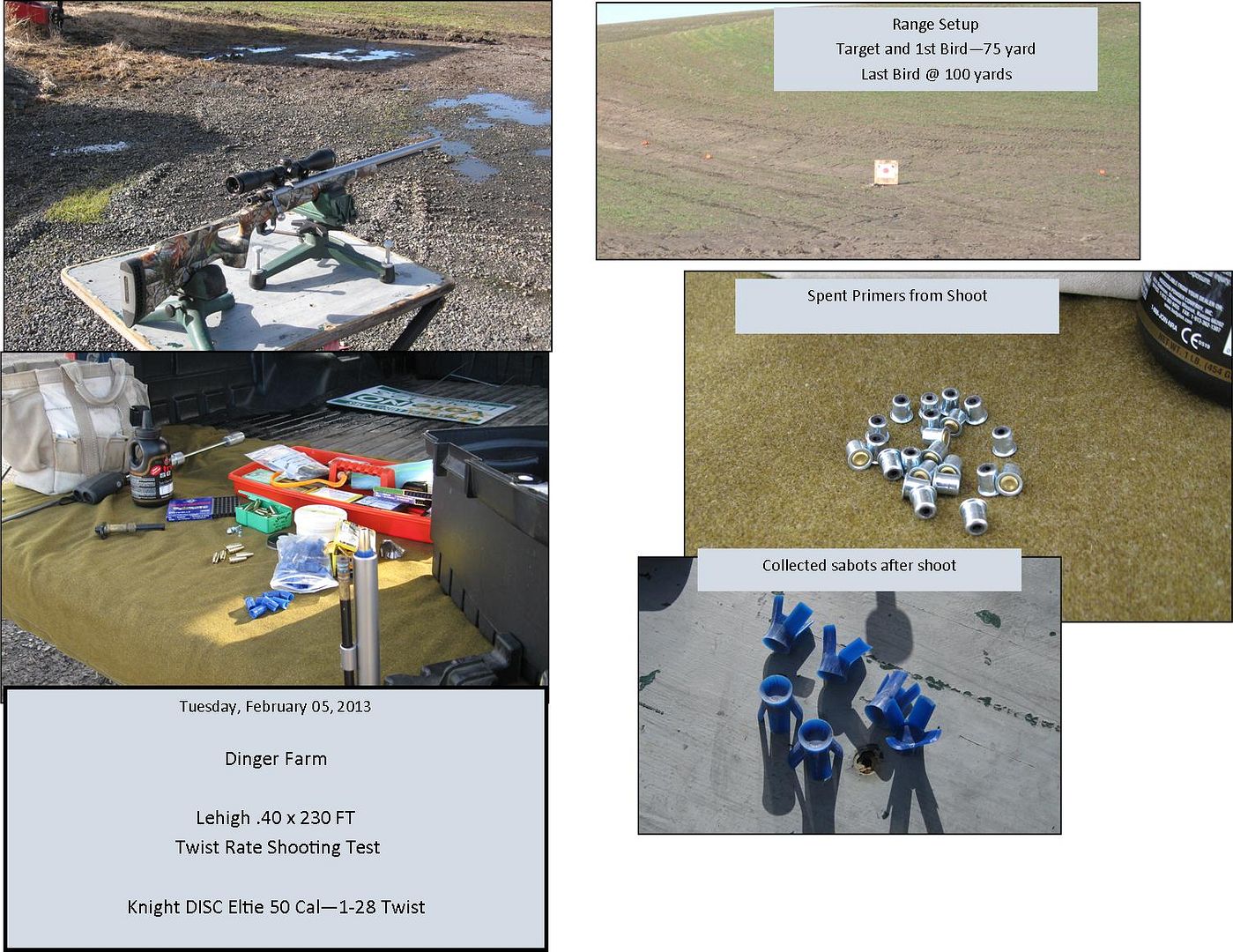 All-in-all... I am pretty pleased with the results... I decided to shoot 110 grains of T7 figuring that lowering the velocity might induce tumbling in the 1-28 bore. If would shoot with a 110 - then I would also no that it would shoot with my normal 120 grain load. One thing the faster the velocity, the better chance for stabilization. Grouse and other that are using BH are really making it jump out of the barrel.
Today's paper target - but shooting the bird was a whole lot more fun!!! Shot #3 on the 100 yard paper was totally my fault... I hurried the shot and new just as the gun went off...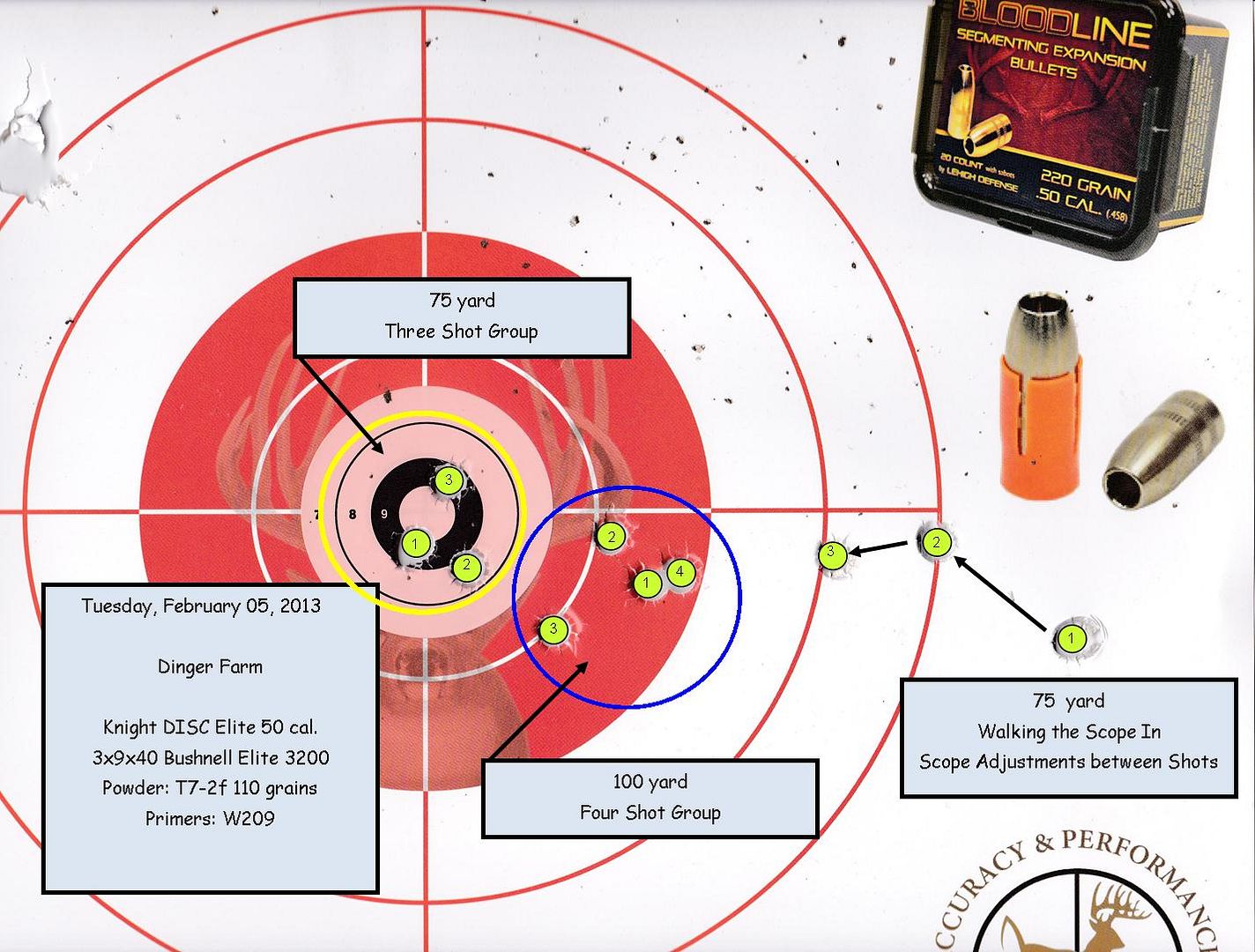 Last edited: