Joined

Jan 24, 2013
Messages

1,391
Location
I am lucky enough to have a wife who is a wiz on the sewing machine. I bought some PU coated ripstop Silynylon material on sale to make a tarp.
She saw me fumble with measuring and cutting the fabric and she became curious. When I pulled out her sewing machine she took over not trusting me with her baby.
By the end of the day not only did she make me professionally looking 9x11 tarp, with properly sewn in corner/side stake points and Guy-out points to help add usable interior space. I will post pics of the tarp when I can set it up outside. 2 feet of snow outside right now
The following are pics of the custom pull-outs two medium, with the 9x11 tarp in a small draw string bag she made (29 oz packed with guy lines and stakes), and my 1 man MSR Hubba Tent w footprint in another drawstring bag she made.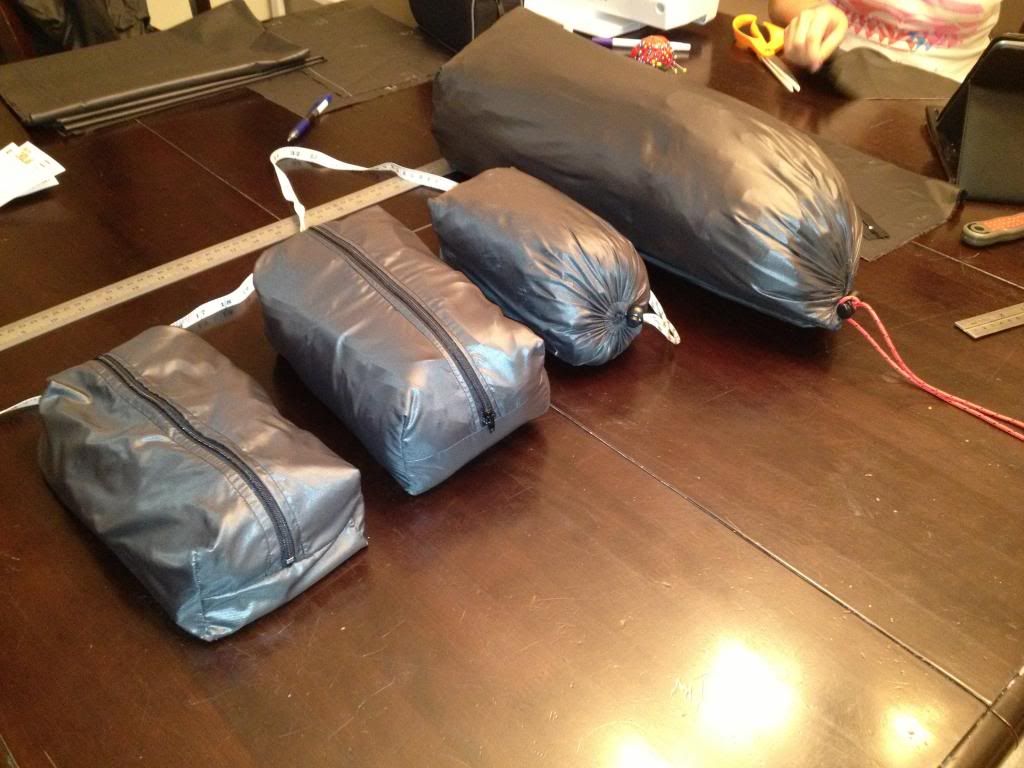 The medium pullout to the far left has my Emergency and First Aid Stuff ( 23 oz packed) and the second taller medium pullout is my kill kit - same thing as rokslide, including custom made meat bag with same material ( 19.5 oz)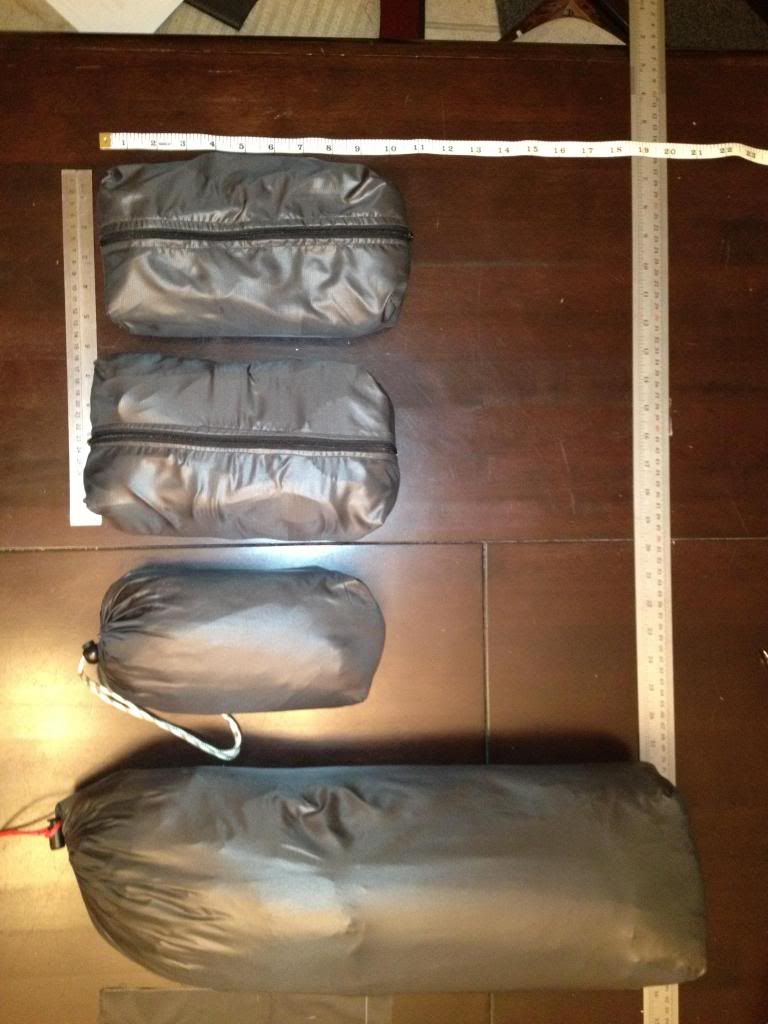 Here are some close ups
And here is the last one she made a small pullout with a handle tab (great for my hygiene kit (contacts, glasses, toothbrush etc..)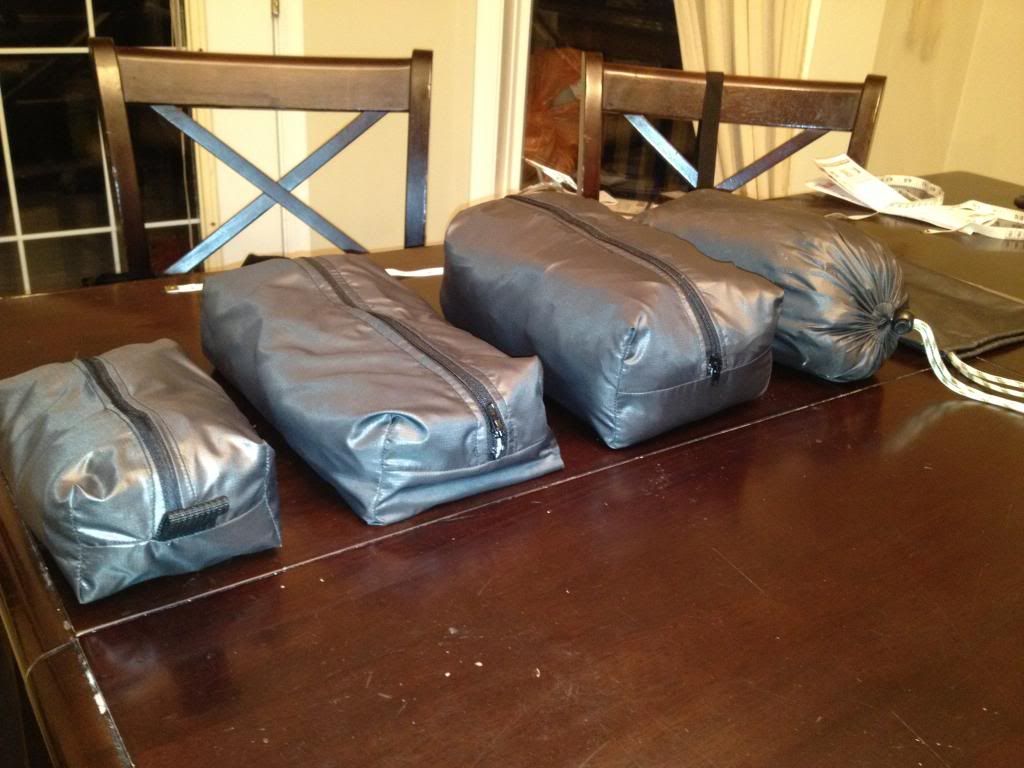 Last edited: