Joined

Oct 22, 2014
Messages

2,467
A current thread brought them up, so I thought a discussion might be good for those that don't know about them.
I have been using netted base layers for the last couple of years. I was turned onto them by some Scandinavian dudes. They look silly (think 80's fishnet), however do everything they say they do.
There are several companies that make them- Aclima, Brynje, Wiggy's, etc. I have been using Aclima Woolnet from Varusteleka.
For a visual, however poor, of what I'm talking about-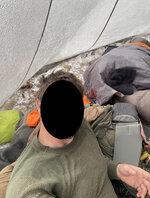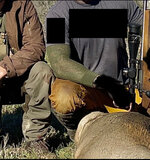 I have done quite a bit of work evaluating base layers. Dry times, warmth, wicking, comfort (hand), etc. between synthetic and wool.
The reason for the netted garments is interesting and a base idea of the difference between synthetic and wool helps.
Wool- feels better, smells better, and can "feel" warmer when wet. However, the oft repeated "warm when wet", statement is not true. Wool has insulating value when wet and if you keep moving you stay warm and tend to feel somewhat dry. However, when you stop- you're just wet. Wet and cold. And it takes forever to dry. I freaking hate wool in high exertion actives (sweating) that will then see me sitting for extended periods of time (wet). "Wet" means cold.
Synthetic- It dries faster and is generally more durable. That's where the good qualities end. It stinks, and it feels like plastic. But in high exertion actives with periods interspersed with long sits- it dries WAY faster. "Dry" means warmer.
How insulation works is by trapping air, all else being equal, more air trapped= warmer. Think puff jacket.
But if you take wool, and espose thin strands to the air, you get more air flow and faster drying time. Enter nets. In using Woolnet heavily (several hundred days from -20° to 70°) directly side by side with synthetic, wool, and blends of equal thickness, Woolnet dries as quick or maybe slightly quicker than synthetic if the same thickness. On top of that, due to the surface area of the netting being less than the air on your skin, it feels much dryer even when wet. So you get the qualities of wool, with none of the drawbacks. Even durability has not been an issue in use (I did put a hole in a set of bottoms from the washer or dryer tearing it).
That's not where it ends however. Remember the trapped air/warmth thing? Well, there are hundreds of air pockets. Each one of those is potential insulation with a wind proof layer over it, that far exceeds a solid base layer of the same thickness. Put the net base layer on and then a wind shirt or even better a Ventile cotton jacket on (yes cotton) and it's one of the most versatile combos I've worn.
Every person that sees it laughs, and everyone that I'm around that has tried it, only uses wool nets now.