Up for Sale Nikon ED50 13-30 x 50mm Angled Spotting scope. One of the lightest and arguably the best compact spotting scope on the market. Condition: Glass is perfect no blemish or scratches on either lens. It has a Vortex rifle stay on cover on the Objective lens and a small cover on the eye piece. Really good condition, only thing I can find is a few small scratches on the body. but they are minor.
Also comes with a Phone Skope iPhone 4 case and the adapter. You can pay the 30$ to get a new case for whatever phone you have use the included Adapter and your set for a digiscope setup. Box Warranty registration and instructions are all included
Also including a Neoprene camo Sleeve I ordered from the UK. This is included in the asking price.
415$ shipped TYD Insured. PayPal Preferred Buyer pays the fee or you can gift it. US50 States only unless your going to pay for shipping.
Photos: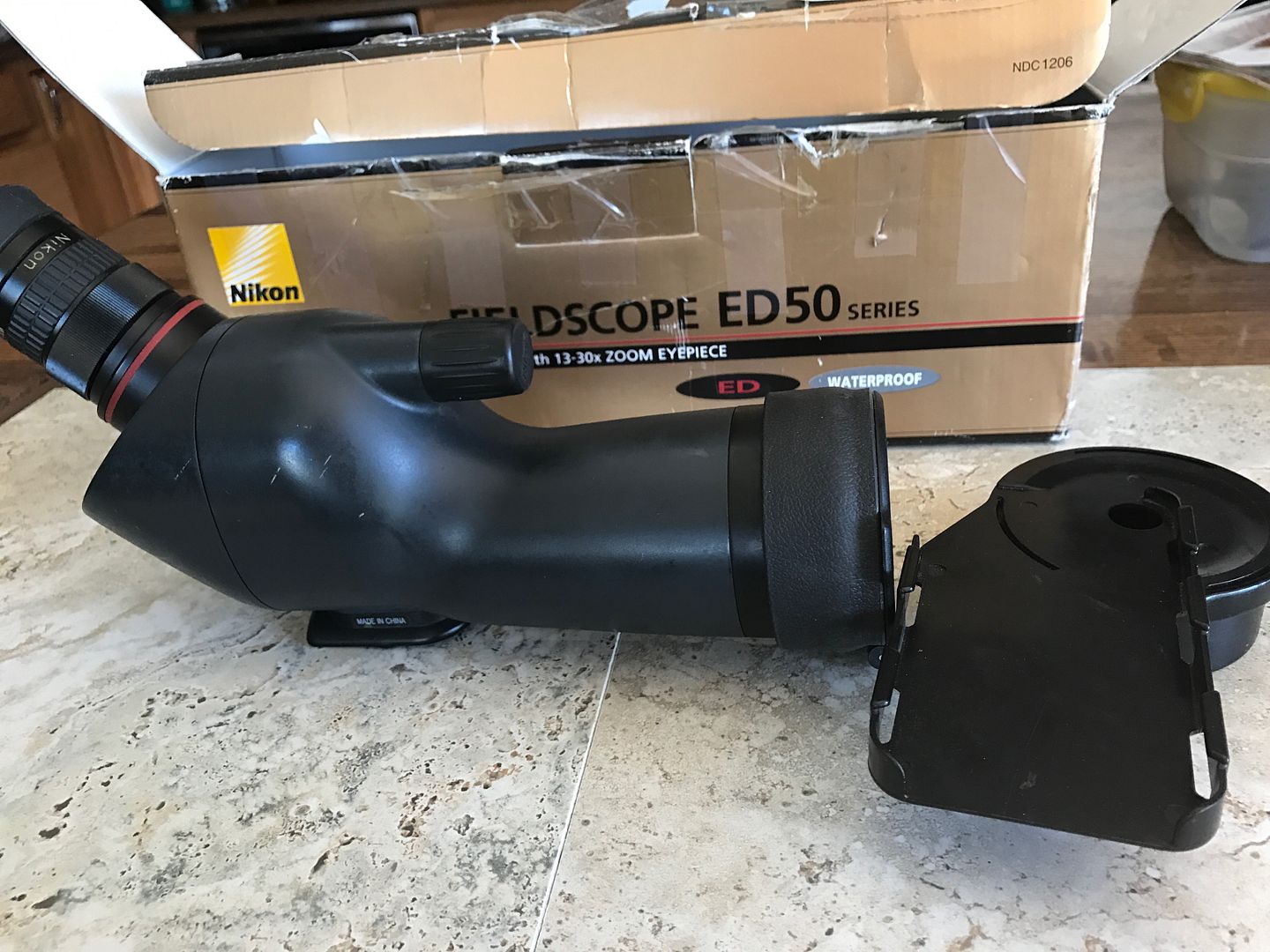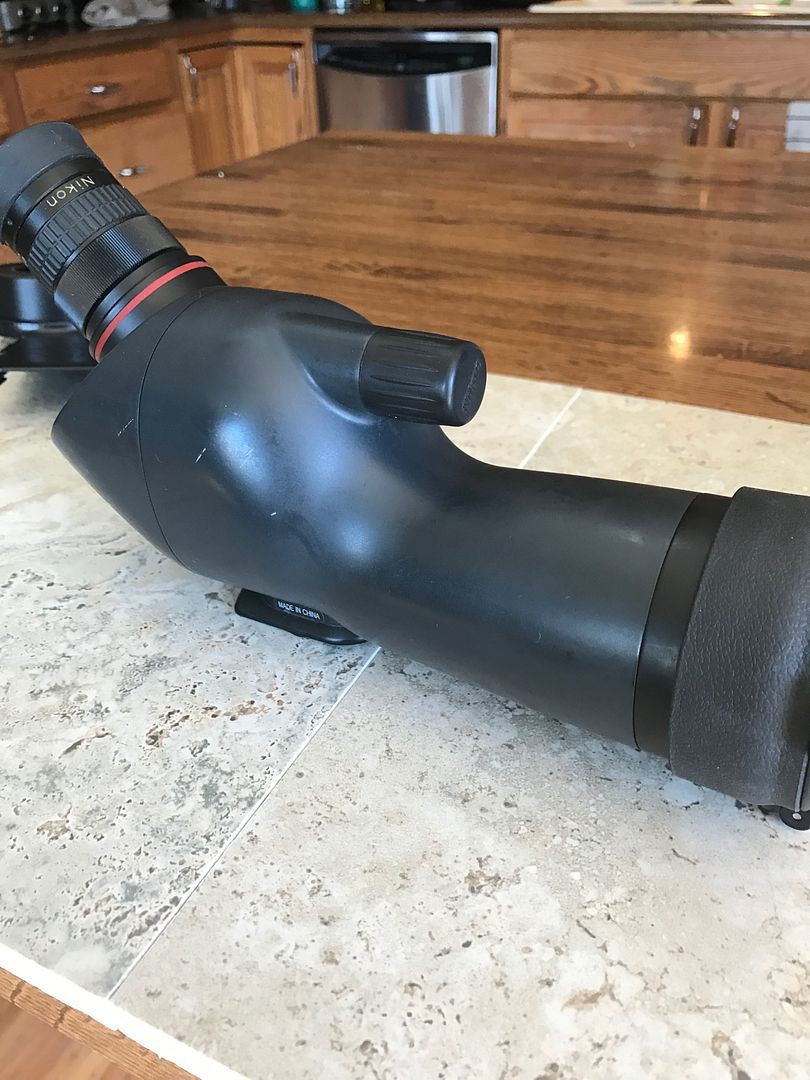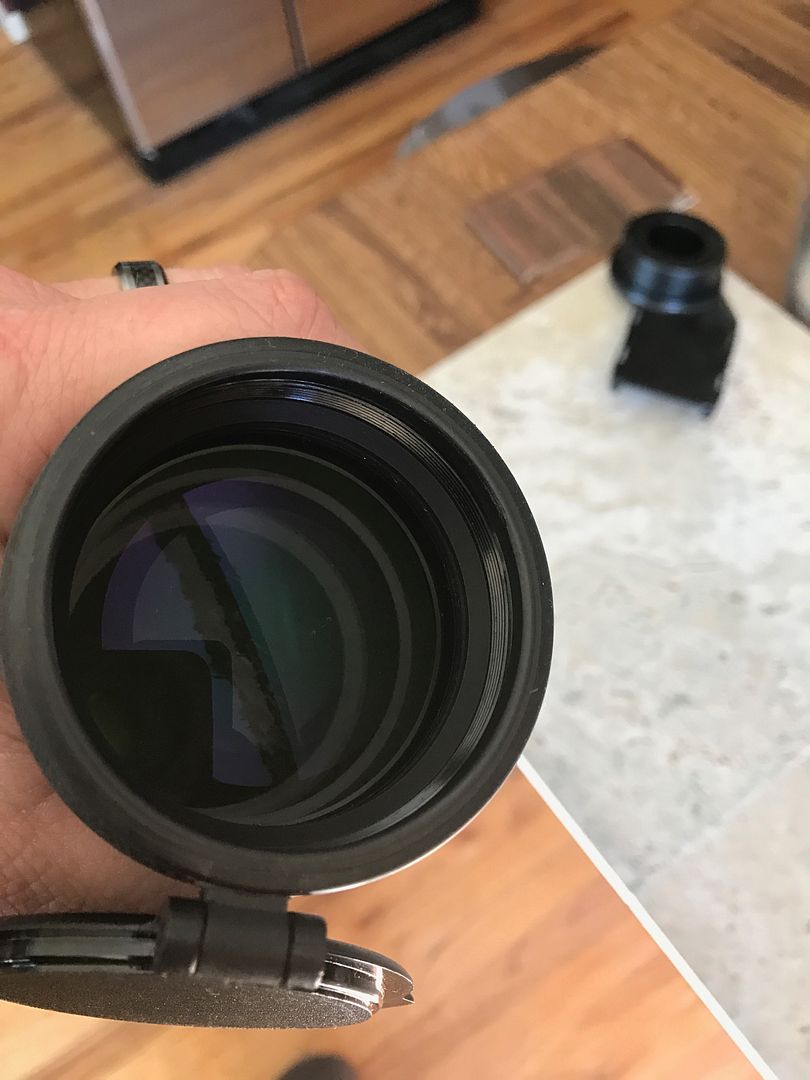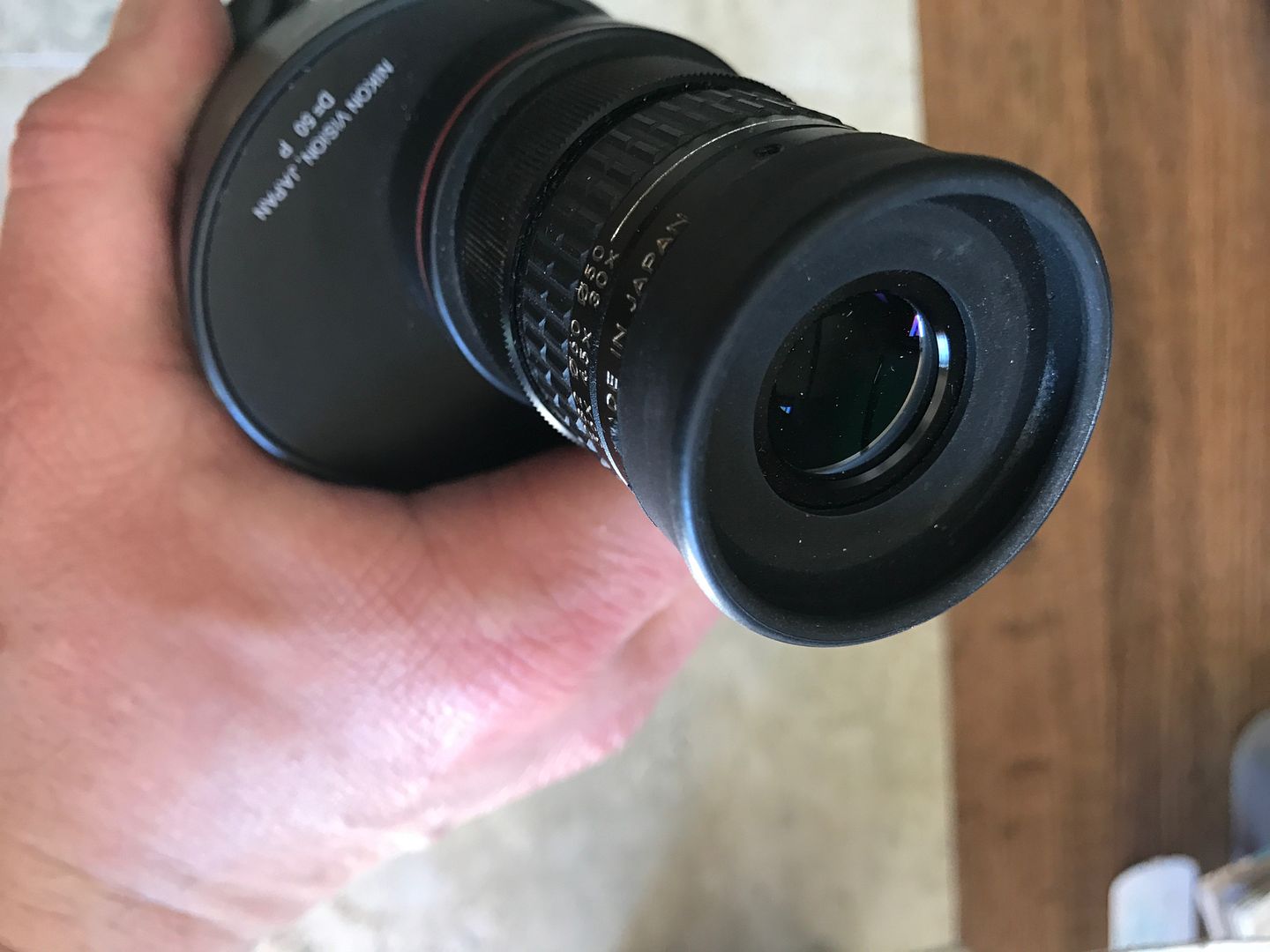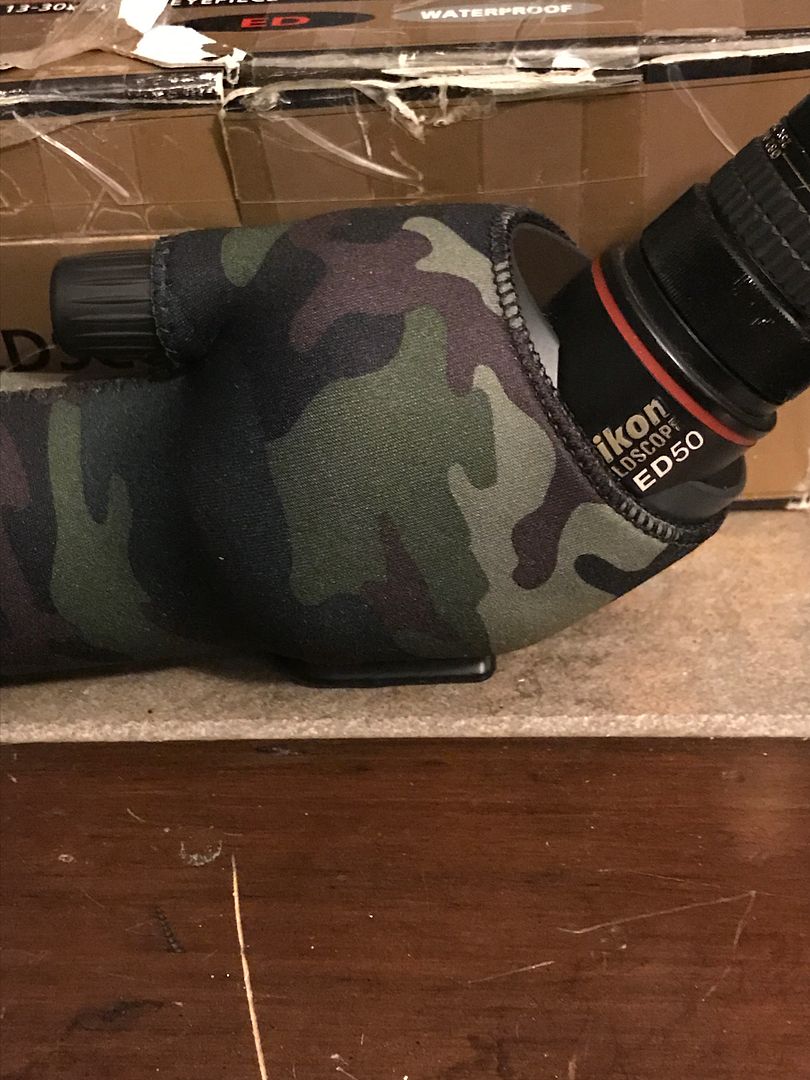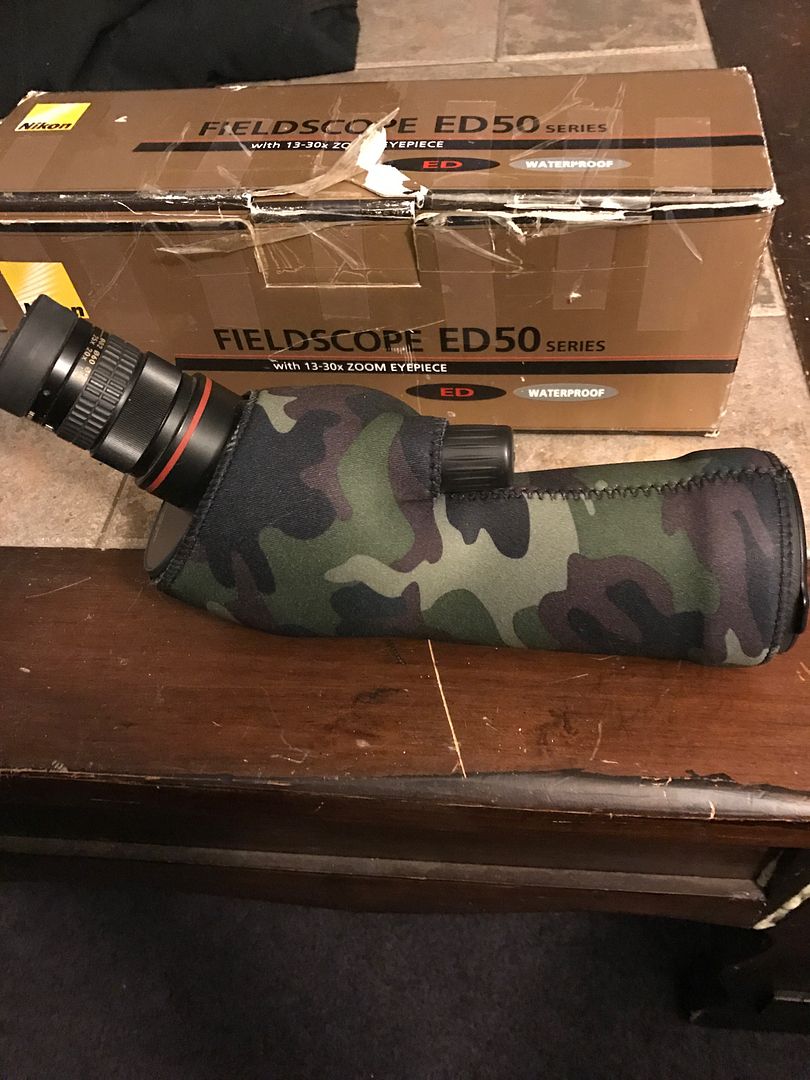 Posted on other websites.
Last edited: