FS: Kuiu Chugach NX Jacket, Guide Vest
All of these are like new with minimal use. Have been refining my kit and evaluating lots of products, as well as dropping some lbs these last few years, and will be posting several threads now that I have finalized (for now). These all come from a non-smoking house.
Kuiu Chugach NX Jacket, XL - $225
This is the hard to find Major Brown. This has been my around town coat, and in Texas the last few years this hasn't seen much action when it comes to rain. No tears, rips, stains, or piling.
Kuiu Guide Vest, L -
SOLD
I've carried this on one five day hunt, to find out I'm not a vest guy. Vias camo pattern. No tears, rips, stains, or piling.
I accept PayPal. Please add 3% to price listed or PayPal gift. These are all TYD, Continental US.
Will post pics later this evening. Pics are general in nature. Please let me know if there are certain pics you would like to see.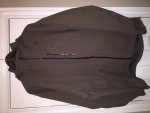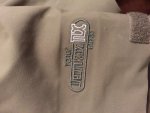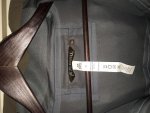 View attachment 39420
View attachment 39421
Last edited: