Well Known Rokslider
Rokslide Sponsor
Joined

Jan 14, 2022
Messages

130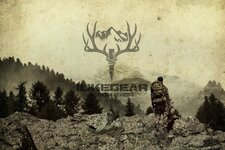 ENTER TO WIN​
PREMIUM OUTDOOR GEAR​
---

​
Q: Who Are We?
Answer:
We are a group of Military Veterans and avid hunters that provide unbiased reviews and giveaways on outdoor gear through live webinars.
This thread will be
updated each week
as the gear is listed. These usually
sell out fast
so be sure to
Watch this thread
or subscribe to one of the other notification methods below to get in before they fill up.
Here are some more of our
most commonly asked questions
.
Q: How does this work?
Answer:
You purchase a seat in our unbiased webinar on the item listed and earn a seat in the giveaway. Once the audience is full, we give that item away to one of the 20 individuals that bought a review.
All of the names who purchased a seat are entered into a 3rd party site which selects the winner at total random.
New webinars are posted to our website
ILIKEGEAR.com
weekly.
We limit each webinar to an audience size of 20.
Our private review is delivered immediately upon checkout and our giveaway is streamed live on Facebook and Youtube.
Q: How do I know this is legit?
Answer:
Don't take our word for it. We welcome you to
join our Facebook group
and scroll through the history. You will see hundreds of posts (mailcalls) from our winners with their items.
Q: How do I get in on a webinar?
Answer:
See an item you are interested in learning about?
Click the link
, reserve a seat to your cart on the website, then check out.
Q: Why are Webinars always full?
Answer:
Webinars have limited space and may fill up quickly. If there are open seats, you will have the option to "
Reserve a Seat
".
If it says "
Webinar Full
", then all 20 seats have already been filled and you will need to wait for the next one to come available.
Q: How can I get notified when webinars are listed?
Answer:
You can
Watch this thread
to get a Rokslide notification and email when we post, as well as any of the following.
You can opt-in at checkout to
receive an email alert
from us when we list a webinars.
You can choose to receive a
text message alert
by texting
"GEAR" to (844) 387-3708

Android Users can
Download our Official ILIKEGEAR APP
You can
join our Facebook Group
to get notified there as well.
You can easily opt-out of any / all of it at any time if you change your mind.
Q: I reserved a seat, how do I watch the webinar?
Answer:
Go to your account on the website and click "My Webinars". Your review link will always be listed there.
When the webinar is full, you will be able to view the LIVE draw stream (usually that same night) with everyone else that reserved a seat. You can
watch via Facebook Live or YouTube Live
.
Q: Do I have to watch the live video to win?
Answer:
No. You can watch it later when you have time or not at all. The full video stays up forever and can be replayed even after the live stream ends.
Q: I don't use Social Media, can I still participate?
Answer:
Absolutely. We only use FB and YouTube to stream the live giveaway. Watching is optional. We contact the winners via email regardless. On YouTube, you don't need an account to watch.
Q: What if I can't watch the video live?
Answer:
You can watch it later when you have time. The full video stays up forever and can be replayed even after the live stream ends.
Q: When are giveaways done?
Answer:
Usually the night that the webinars close at 8PM CST. Otherwise its the next day. We announce the time in the group once the webinars are all full.
Q: What happens when I win?
Answer:
We will private message you or email you the relevant questions about the item you won (desired Size, Color, Pattern etc).
We then have the item shipped to your door, brand new.
Q: Which Countries can participate?
Answer:
We cover shipping to US and Canada. Other internationals are welcome but will have to cover any extra shipping cost from the manufacturer. We do not cover any additional taxes, duties or fees your customs may charge you to receive the item. That's between you and them.
Q: What happens if I win and my size or favorite pattern is not in stock?
Answer:
No worries, you choose to wait until it's back in stock for us to place the order for you. This way you get exactly what you like.
Have other questions? I will be more than happy to answer them.
Please send us a private message.
Thanks and we appreciate your support.
More webinars will be listed here soon!
Last edited: