Joined

Mar 22, 2014
Messages

2,504
Location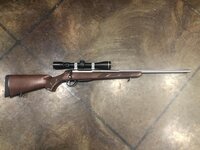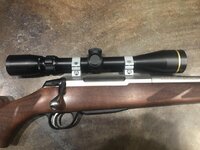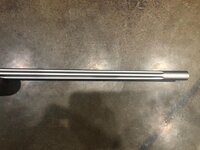 This is why The Wife won't give me an allowance.
I've been looking for a Stainless, fluted T3x in 6.5x55 for a very, very long time. I managed to scour one up a mere 10 hour round trip away for wa-Hey more than retail (not that there are any available retail in the US) It's never had a round even loaded in it, let alone been shot. I traded the scope back for more ammo, since he had so much, but came away with the bare rifle & 600 rounds of Hornady Custom 140gn BTHP.
All I can say is that it truly, honestly points like a 20ga side by side. I don't know whether it's the heavier stock, lighter barrel or just the weight distribution, but it's night & day better than my regular T3x. The balance is amazing. I cannot wait to get some glass on her!
Last edited: