Joined

Sep 15, 2019
Messages

351
Location
This is a custom .340 Weatherby rifle built by Rich Reiley at High Tech Customs back in the early 2000's. I bought the rifle from the original owner. It is built on an E-series Remington 700 embellished (engraved) action. Of course, the action was blueprinted. It wears a #3 Lilja barrel that is 25" total length including the brake. The brake is Rich's signature slim-line brake and it works very well. It is threaded and can be removed. The round count will be less than 100 and probably less than 50. The bolt is fluted and it has a Timney trigger. The stock is an original High Tech stock, and it weighs just 23.7 ounces. Rich made his own stocks in the early days before selling his molds and technology to Bansner. The stock is painted a nice medium gray color. The LOP is 14-3/8" and the stock wears a Decellerator pad in excellent condition. The rifle also wears a fresh coat of Cerakote. The complete rifle weighs only
6 lbs. 3.6 ounces
. Yes, it's a lightweight and a joy to carry. The only blemishes anywhere on this rifle are a few small paint chips in the stock around the receiver area. They are small but I believe in full disclosure. Also, don't be afraid of the longer LOP. I normally shoot rifles in the 13.5" range. I was shocked when I measured the LOP today. I even double-checked the tape! Lol. Having fired the rifle 13-15 rounds at the range, I would have never guessed the LOP was nearly an inch longer than my norm. I never noticed it.
I have only fired this rifle to sight it in. In doing so it shot sub-MOA with factory Weatherby 210gr and 250gr Partition ammo. Rich's rifles are guaranteed to shoot sub-MOA with premium ammo, and this one does so very easily. I really hate to sell this rifle. The brake makes it a breeze to shoot, very effectively taming the recoil. But I bought a Honda Pioneer last week and some toys have to go.
I'm selling this rifle as a package. This is what you get:
The custom .340 Wby rifle with 30mm Talley Lightweights in medium height.
RCBS dies, set number 30601
An unopened box of 50 ct. 210gr Barnes TTSX .338 bullets
A box of brand new unprimed brass from Weatherby
Two boxes of loaded Weatherby ammo in your choice of 200, 210 or 250gr Partition
The package price is
$1,750 shipped
. If you don't want the ammo, dies and components, we can negotiate a lower price. The rifle will ship from an individual to your FFL with appropriate ID enclosed. The remaining package components will be shipped directly to you. I accept Paypal FnF, Venmo and USPS money orders. Folks, don't let this custom get away, and don't be afraid of the .340 Weatherby caliber. It would be stout without the brake. With the brake it is no different than my .270 Win. If I were an elk hunter, this is the rifle I'd want to carry around the mountains. A joy to shoot. Thanks for looking and drop me a PM if you have questions or need more photos.
If someone will answer this thread, I will post 10 more photos. Thanks!
Keith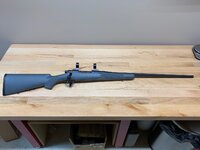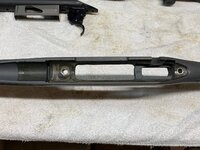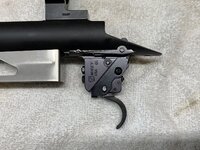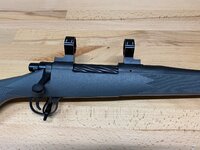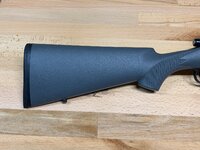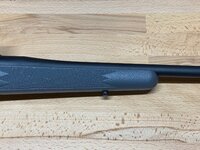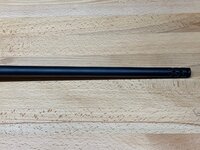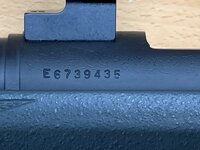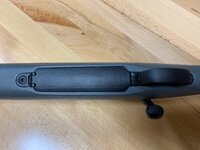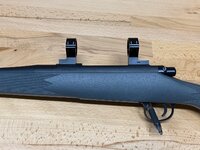 Last edited: