Joined

Dec 12, 2018
Messages

232
Location
Thanks for all the input guys. Pulled the trigger a few months ago on a Honda Talon x4. Love it.
Already have about 320 miles on it, mostly through forest roads with a little rock crawling thrown in for fun.
Great for miles of forest road travel to get to access spots plus with bed extender (future) it'll be fine for some property work.
Since I can drive it on the street and knew it'd be replacing my 3/4 ton duramax for lots of forest road miles, I chose the Talon over the Pioneer. With all those miles it does just make it much more fun and comfortable. Even my close friend in his built Tacoma Fox shocks, 6" lift, 35's, etc.) definitely drives much slower so he doesn't feel like he's beating up his truck too much. I was leaning towards an older, built Tacoma as similar price, but my buddy convinced me to go SXS as they're purpose built for what I'll be doing.
Trying to keep the mods simple and pragmatic, like winch, 32" tires for snow, windshield, roof rack coming. Likely will get a bed extender for a decent little bed.
Chose the 4 seater for enough space to take my 2 big pups or lots of gear if wanted to set up a base camp I'd do day hunts out of or be able to come back to after 2-3 day backpack hunts in the general area.
It's also simply a lot of fun to drive when cruising the area or scouting hikes. Being street legal in MT is huge as I can drive from my place 5-15 miles to get to forest roads.
Just thought I'd share my perspectives in case someone else is considering it.
cheers,
s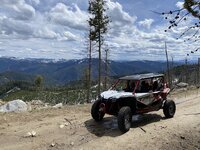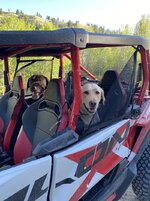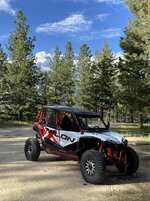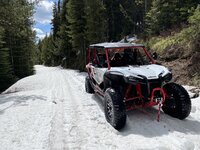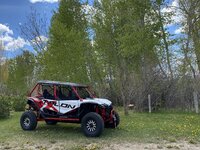 Last edited: