Joined

Mar 5, 2012
Messages

1,043
Location
It seems no matter what shoes or boots I wear I get blisters on the balls of my feet if I'm hiking any more than 5 miles.. I'm a bigger guy usually weighing in between 200-220 on the hoof.. I have been looking close at the SuperFeet Insoles but am torn between 2 different colors/styles... Green or Orange
The Green seems to be the most popular but some REI reviews from heavier dudes like me have reported not enough cushion...
So far I am leaning towards the Orange as it seems to have a bit more cushion...
I would like to buy from REI in case I need to return/exchange as there is one down in the valley 40 miles away..
Aron, I remember you saying in one of you're vid clips here that you have week feet as well, since you are a bigger guy too (but much better shape) I'd like to know what you have found to work for you...
Any info from y'all would be appreciated..
Here's a pic of my insole showing where I get the blisters...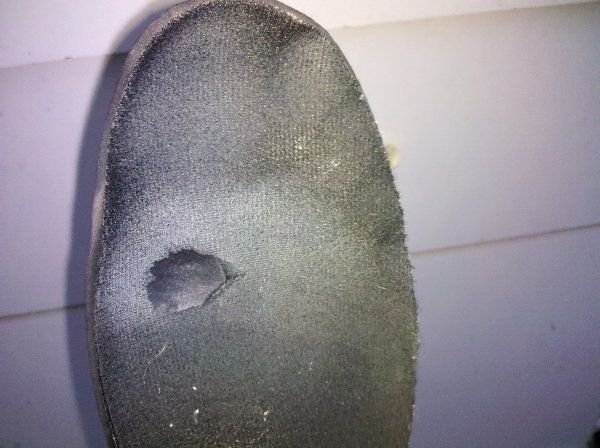 Last edited: