SOLD
Hey all,
I ordered this case at the end of March from Lancaster. Cost me close to $330 after tax. I've had my bow in it a couple times and it's a very nice and compact case, but just didn't work for me. Just a hair too shallow with the combination of my sight bracket and quiver mount. The bow will fit, but I can't utilize all of the arrow grippers as the quiver mount hits the arrows. Might not bother some of you, but it does bother me so I ordered the deeper version to replace this one.
Looking to sell locally (I'm located in the northern Cincinnati, Ohio area - Zip code 45252). Will meet up within about an hour of here.
Asking $300 cash. No trades.
I might consider shipping at some point, but if I do, it will be shipped without a box (label affixed to exterior of case) and buyer will have to cover actual shipping costs.
Model: 3i-4214-MPL-M

The Mathews

V3 31 / VXR 31.5 Bow Case features a completely custom foam insert for secure positioning and cushioning of your bow and features a waterjet cut foam arrow system to hold up to 12 arrows.

Interior Dimensions:

39.75" L x 13.75" W x 3.75" D

Interior Dimensions:

OD Green/Custom

More info:

SKB Website Info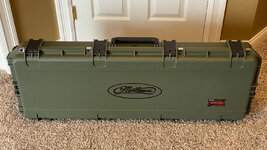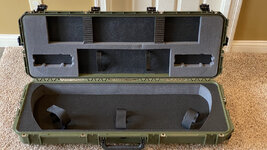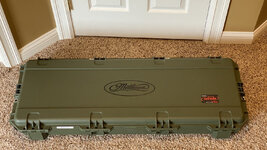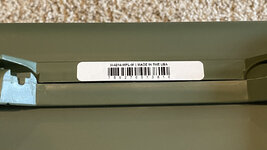 Stock image from SKB (other items in picture obviously not included)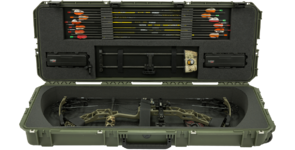 Last edited: