Real nice shape Kifaru stuff for sale-
Markhor bag/lid in Highlander. I think its around 5000 cubic inches. Nice pack that I could get 5 days worth of stuff in. But also enough compression to use as a day pack. Many miles on it but looks like new. No stains, rips or smells. Looking for $130 tyd.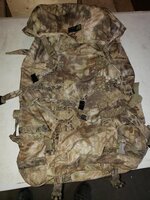 Guide lid in Mandrake. Comes with the backpack straps still attached. Same condition as above. $100 tyd.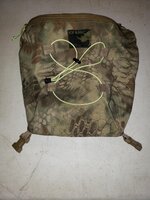 2 large belt pouches and 1 small pouch in coyote. $34 each tyd for the large, $30 tyd for the small.