Minor Kifaru and Stone Galcier Mods
First to Longhunter Lid in foliage; added a hook-velcro tab to apply blood type patches, name tape, whatever.
Second, a small pull-out with hook-velcro tab and a first aid patch for my new first aid kit i'm putting into it.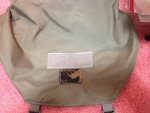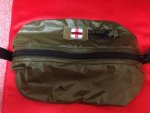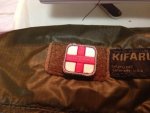 Third, Gun bearer type outfit for my Stone Glacier Krux frame strap.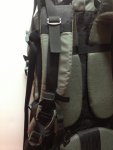 Last edited: