Now that the 2020 Big Game and Upland seasons are both over, I'll stop adding to my 2020 thread (
https://www.rokslide.com/forums/threads/montana-2020.190653/
) and go ahead and start a 2021 thread.
Thus far in 2021, I closed out my 2020 upland hunting on January 1 and closed out my extended cow tag on January 15. I posted details on the Montana 2020 thread, but here are a few photos: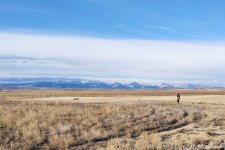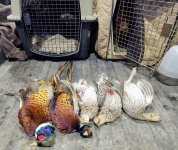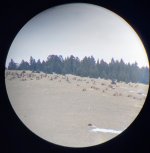 I got out for a single morning of coyote hunting with my son on the 9th without any luck: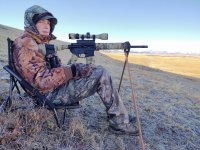 I've picked up a relatively inexpensive Foxpro Patriot E-caller since then: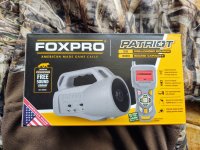 I've watched this whitetail a couple different days. I've been hoping that he would drop soon and a buddy could try to pick up his sheds. The buck is forked on his left G2 and the main beam is broken in front of his right G3.
The 7th: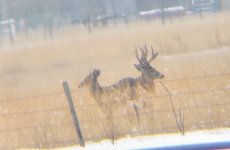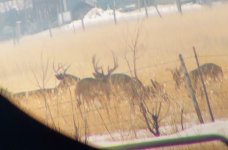 The 13th: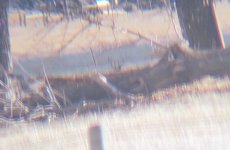 It's been a crazy mild winter here in Montana with very little snow so far but it actually snowed around an inch here in Helena last night and I'm assuming that it snowed more in the surrounding mountains. I would really like to go east to hunt coyotes for a few days but I'm running pretty low on vacation and comp time. I'm also trying to go easy on spending money since we are headed to Florida in March.
Since we can't go to Eastern MT, we are going to give coyotes a run in the mountains tomorrow morning. We are also going to check out some areas that should have wolves to see if we could be so lucky. I know a lot less about wolves than coyotes and wouldn't be surprised if there are very few coyotes to be found in wolf country. The wife and I may take a drive this afternoon to look some areas over
As far as the Florida trip goes, I'm supposed to hunt Osceola turkeys in March. I've said that I was going to do it for multiple years now but it's a long trip and something always gets in the way. I've got a little more incentive now because friends of ours here in MT have moved back home to FL and my buddy's wife's dad has private land lined up for me to hunt. My wife will also have someone to spend time with while I'm hunting. I wasn't expecting the private land but had instead planned to jump into the madness of Florida public land. I'm not going to hold my breath on it working out because it seems almost too good to be true. I'll be content with hunting public land if necessary. I may even try to hunt both.
After that, I'll start hunting turkeys here in MT in early April through most of May. It's always possible that I'll try to hit another state afterwards that stays open until May 31st. I did South Dakota last year, but have done NE and WA in the past.
In addition to turkeys, I usually threaten to get out and look for a bear. Bear hunting just never has turned me on too much. It's always just been a side bet tag. Maybe I'll finally put some effort into it this spring.
The summer will include some elk scouting and hopefully I'll get a camera up on a really good looking wallow. I'm also hoping to scout some new country this year with Pedro, my inexperienced llama in tow.
I'll plan on the usual fall and winter of antelope, elk, mule deer, and pheasants.
Last edited: