Super Moderator
Staff member
Joined

Apr 30, 2012
Messages

2,845
Location
Hey all,
Ive been eyeballing this sight for awhile now and after the Western Hunt Expo and meeting with Kendall from Black Ovis we decided to team up for another Rokslide Review.
Black Gold Pure Gold 75 Movable Sight
I went with a 5 pin and the 4th and 5th being the .010 Dia pins.
I mounted it on my bow last week and today I was able to get out to the range to start getting it sighted in. I only worked on the 20 yard pin but it was still good to get a feel for sight and how it adjusts. I am coming from an older Montana Black Gold sight so this is just an upgraded version of what I had. Initial impression is good, I was able to get it dialed in with about 15 arrows.
***The review is complete and you can read it here***
Montana Black Gold - Pure Gold 75 Review
Here is towards the end of my shooting session. I made a slight adjustment from here, shot 3 more arrows and called it a day.
Attention to detail on the construction is nice, lots of good machining and quality material. The microadjust on these is awesome. It is what really sets this apart from last sight. Simply loosen the bolt holding which ever axis you wish to move, then you have the ability to adjust one "click" at a time.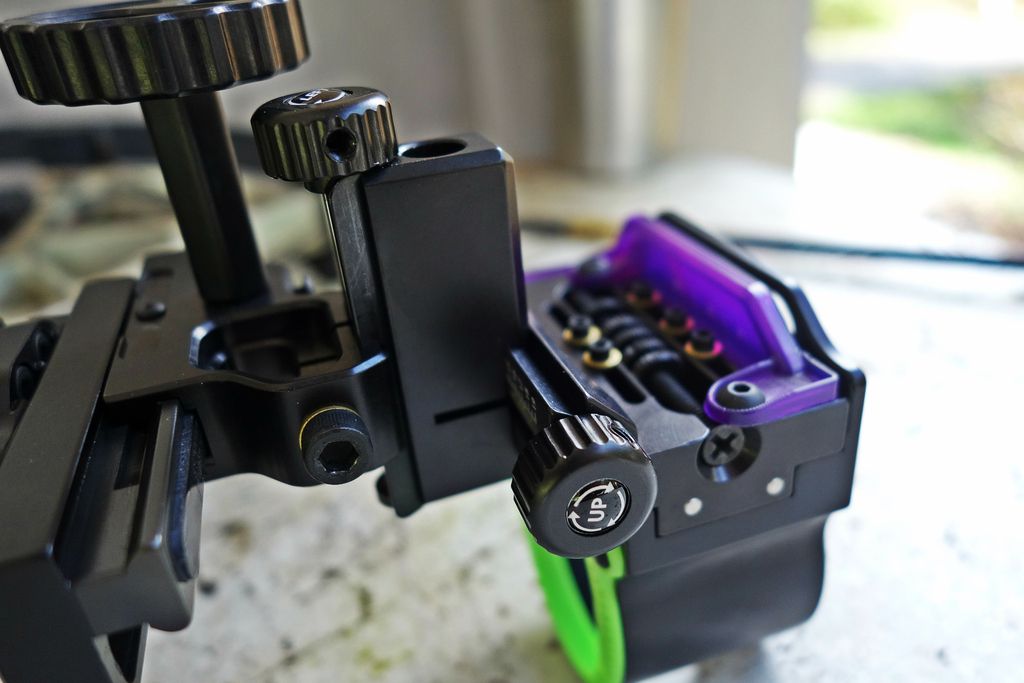 Stay tuned to this thread as I get this sight dialed in for alot of 3D shoots this summer and then into hunting season. I have a few archery hunts lined up you never know what the draws will bring! Fire away question you may have or any pictures you want to see.
Last edited by a moderator: