I found a 5 inch diameter 14 inch long Stainless Steel Cylinder at the Thrift Store about 5 months ago. I had a Ed T stove at the time but I just wasnt feeling it. I didnt like the fact that I had to put this thing together. So when I found this Stainless Cylinder at the thrift store I was kind of excited about it and the size. It wont take big logs or anything but wood the size that my saw and Esee knife would cut it would take it easy. So i started out fabricating this thing. Cut the Pipe hole it was rough as I didnt have the right blades. Then I started trying to drill the holes in the door for my air flow. went ok but again the bits I had where very dull so it made a mess on the inside of the door. So I contacted Ed T to see if he was up for finishing the job. I sent the stove to him and 230$ later I have a complete stove along with an 8 foot pipe and all the bells and whistles on the way. Some Photos of what the stove started out as and the work I did on it.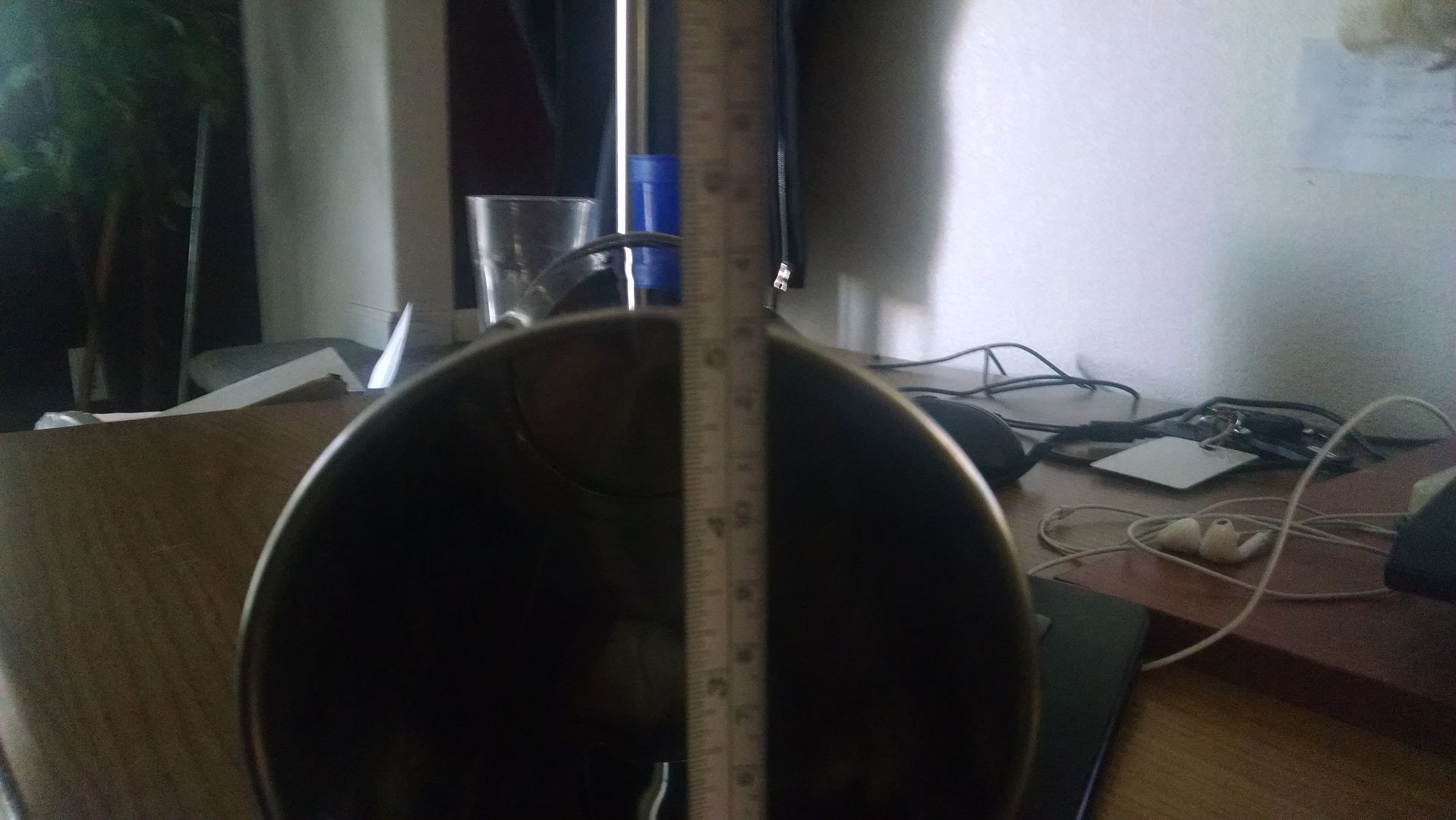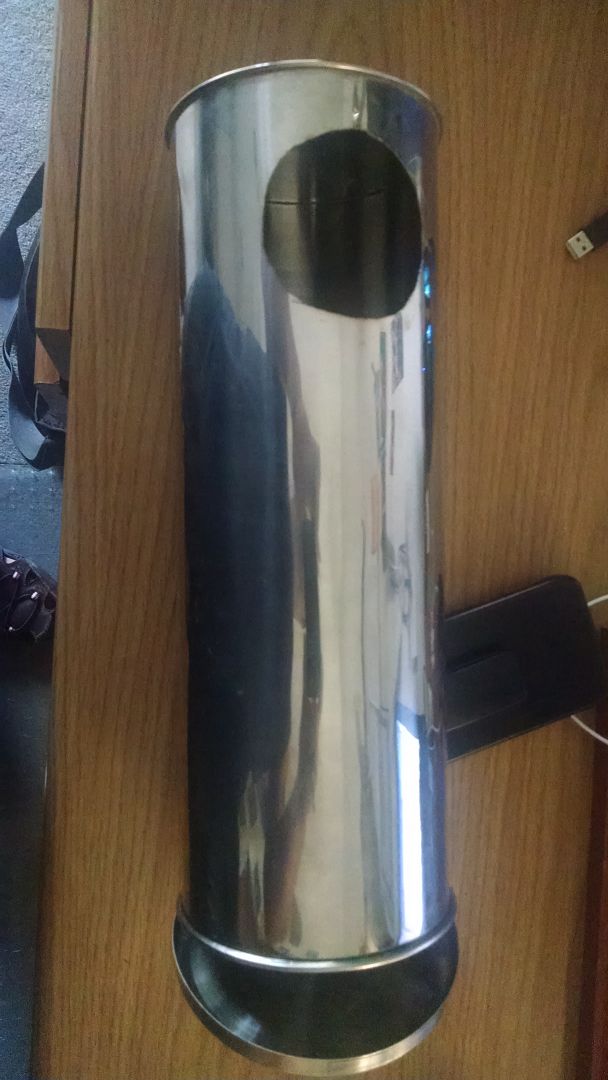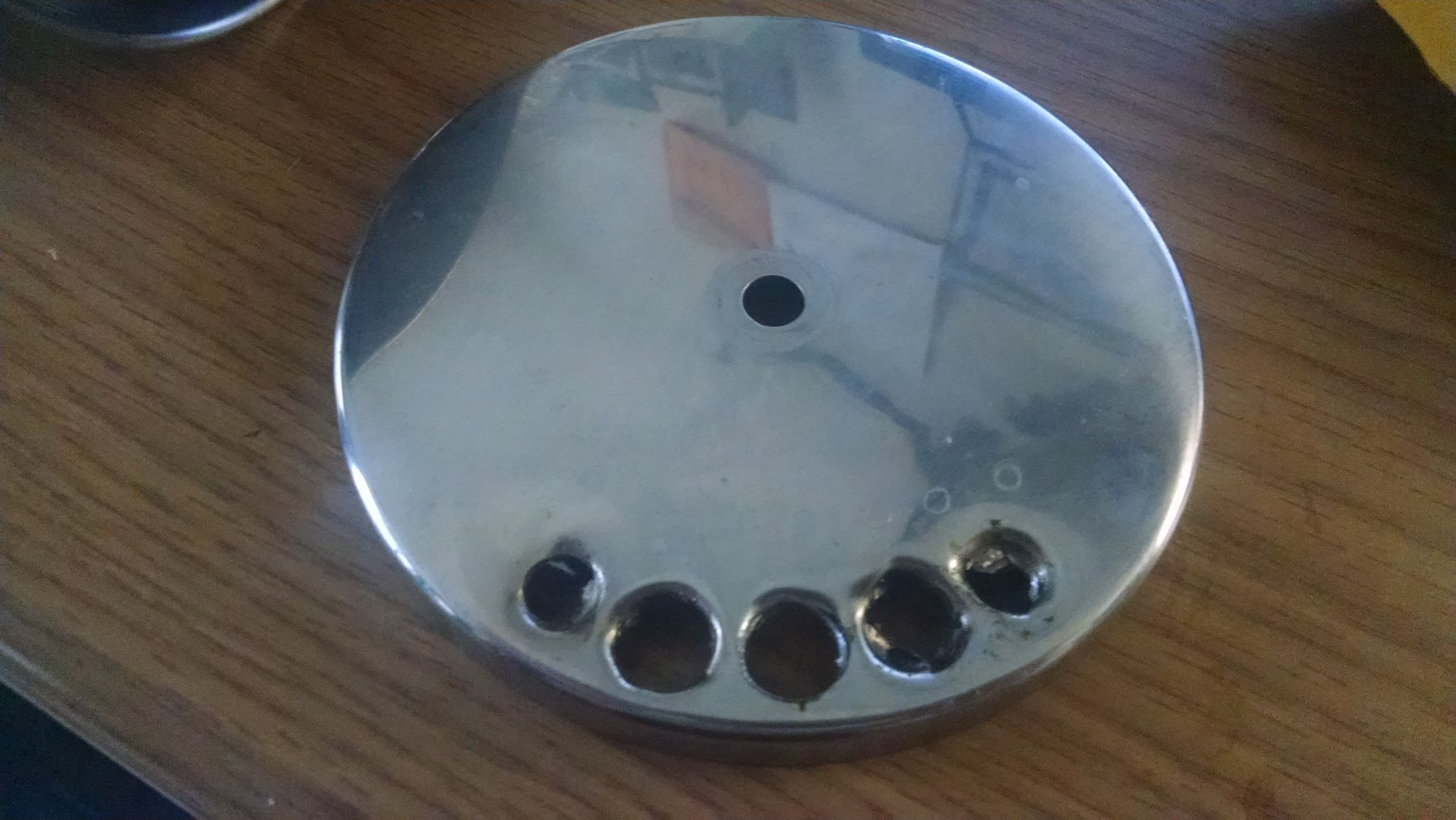 And here is the finished Product after Ed got done with it.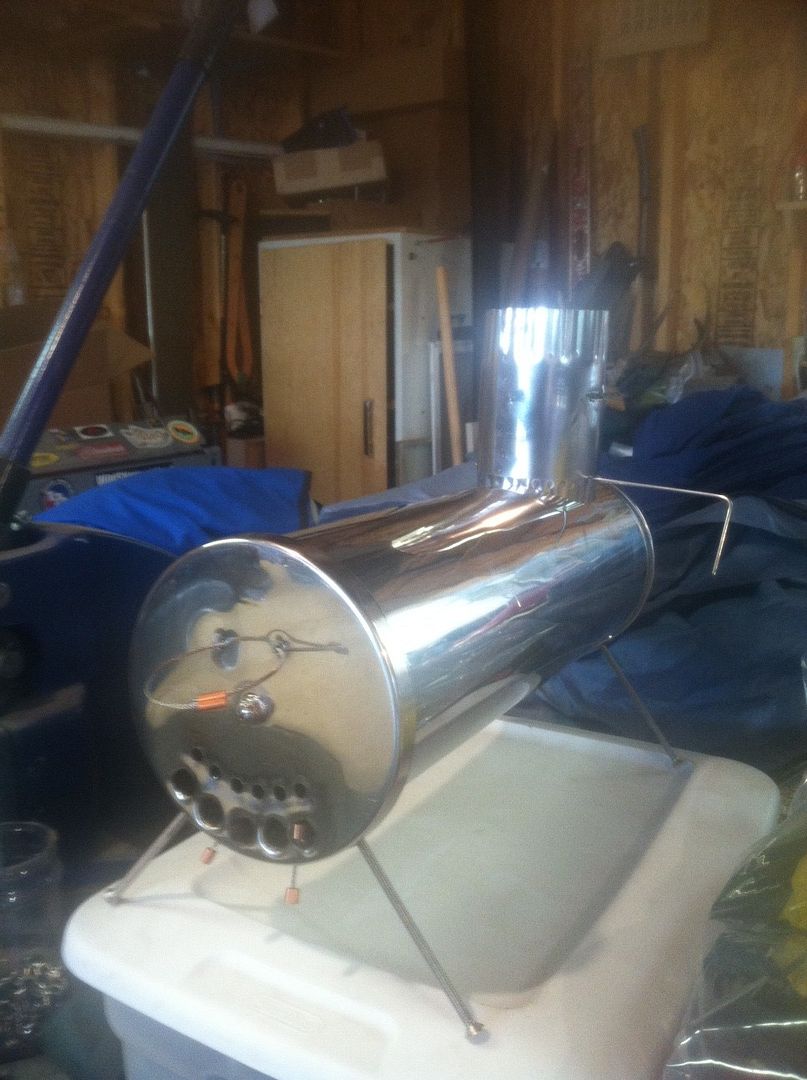 14 inches long and 5 inches in Diameter I figure this will heat up the Sawtooth with no problem. Also everything the stove pipe and all will fit right into the stove and cover the stove jack hole so no dirt in the pack. A self contained stove that is easy to get going. Throw some Legs on it put in the Dampener add the stove pipe and Im all set. My thought on this was at 14 inches long it would easily strap to the bottom of any pack or fit in the bottom of the pack. Also may even fit down the sleeve of the Exo on one side.
Told Ed I would share the adventure on Rokslide.
If you ever get out and find the perfect cylinder for a Stove hit up Ed T. Im sure hed be more then happy to help you out with it.
Cheers!!