Joined

Nov 30, 2012
Messages

915
Location
FINALLY!!! Marty is done farming the shooting range @ the Dinger farm, so I did get to shoot this morning. It was brief shooting for two reason... it got hot quicker than I thought it would and the planting pattern some what screwed up the shooting range :dunno: It actually is not Marty's problem he does one heck of a job farming the land.
I did go out to the farm with a couple of intentions - 1. to shoot the Nitride Knight and 2. I really wanted to shoot some 150 birds. But! a couple of problems came into perspective quickly! When I got there I ranged the edge of the garbanzo field and I could get some 150 yard shots in.
NORMALLY
for the longer shots we can shoot directly up the draw but this year most of the bottom of the draw is planted to wheat. The wheat is so tall I can not see the birds. Next time out I am just going to have to go to stand up elevated target to get longer range shooting in.
Anyway, I did get some 100 yard shooting in and it was really fun just to get to shoot again.
This is the rifle I was shooting from my old portable bench... I will use this rifle with scope and 209 ignition during our regular rifle season here in Idaho.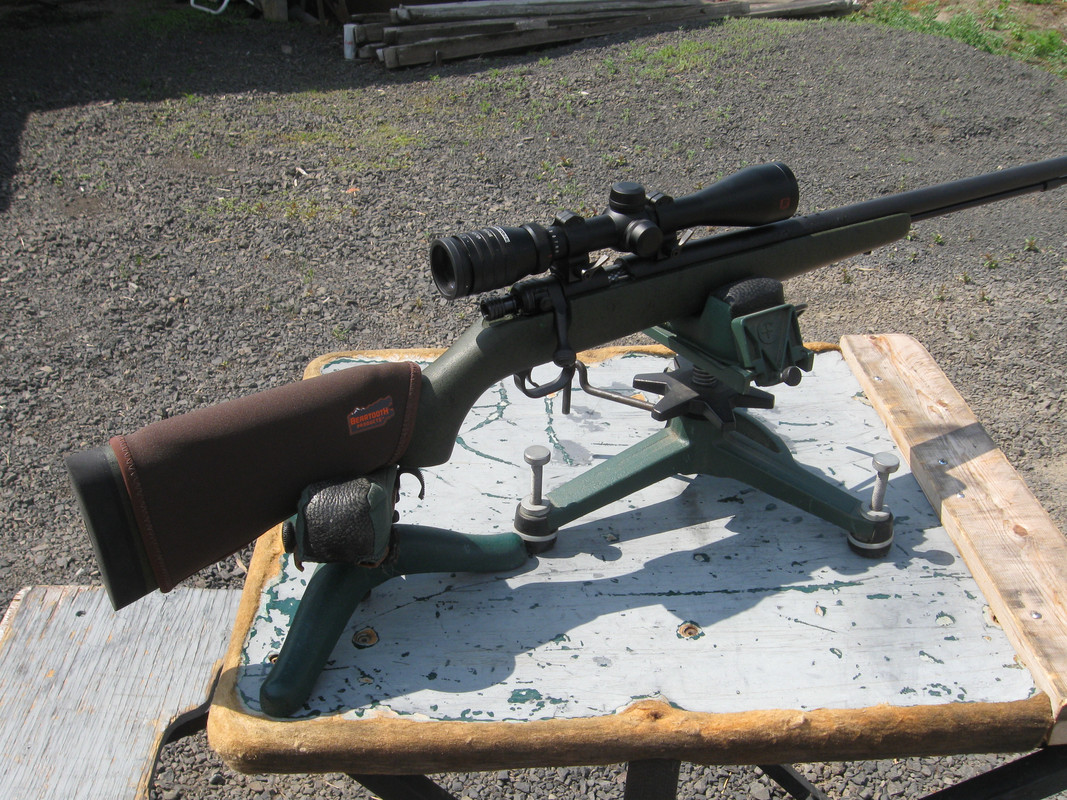 Here is a collection of pics from the shoot this morning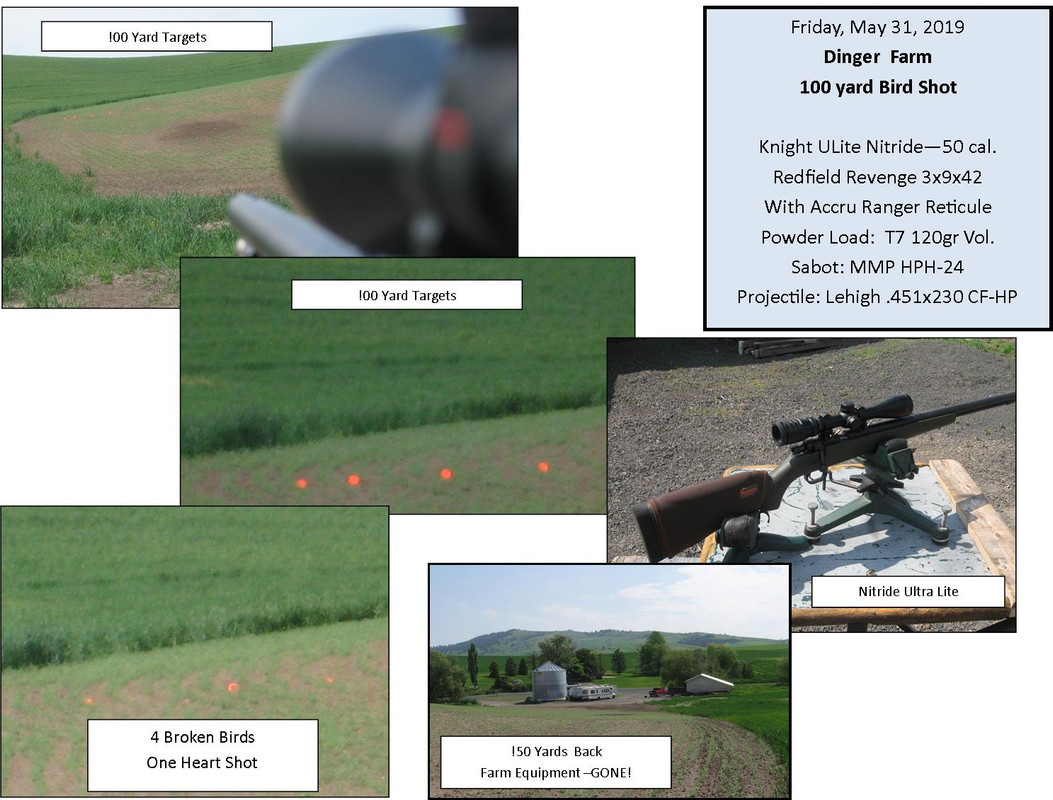 My one claim of 'good' I did get one heart shot...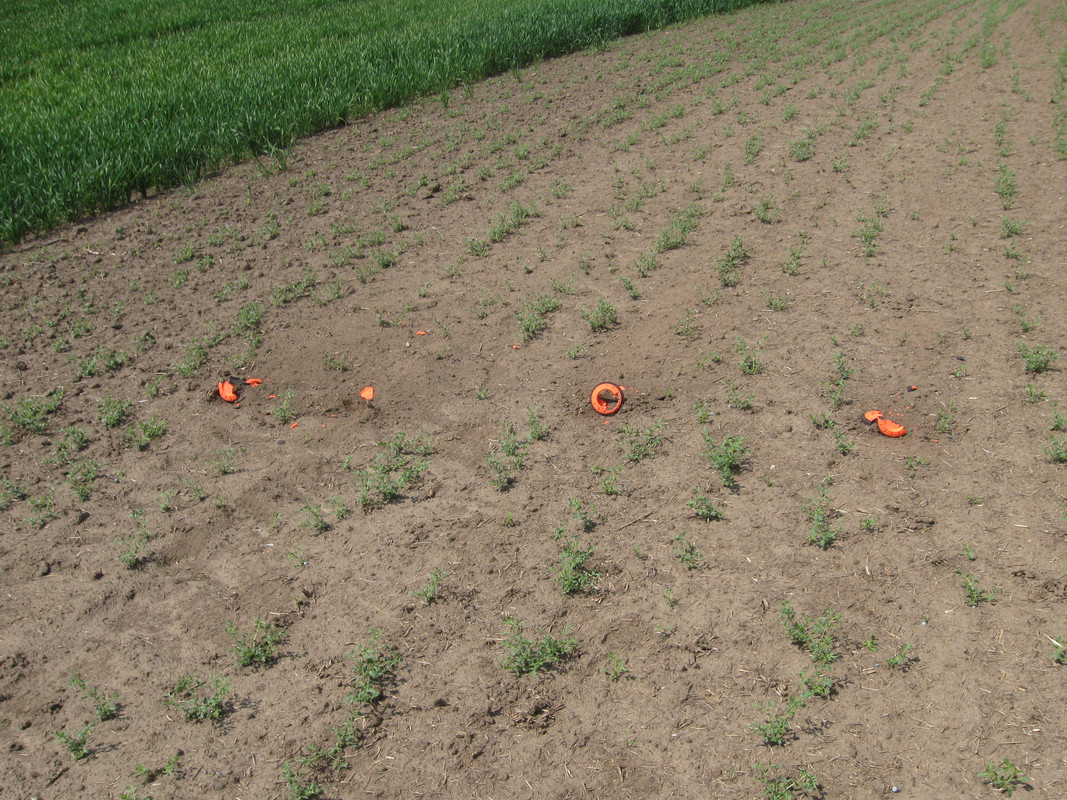 Then you can see two other birds were hit just slightly high on the upper edge and one was low on the bottom edge of the bird and destroyed most of it.
This was the bullet I was using... The more I shoot this the more impressed I am with it. It will shoot from a slow twist 1/48 twist and the faster 50 twist of 1/28.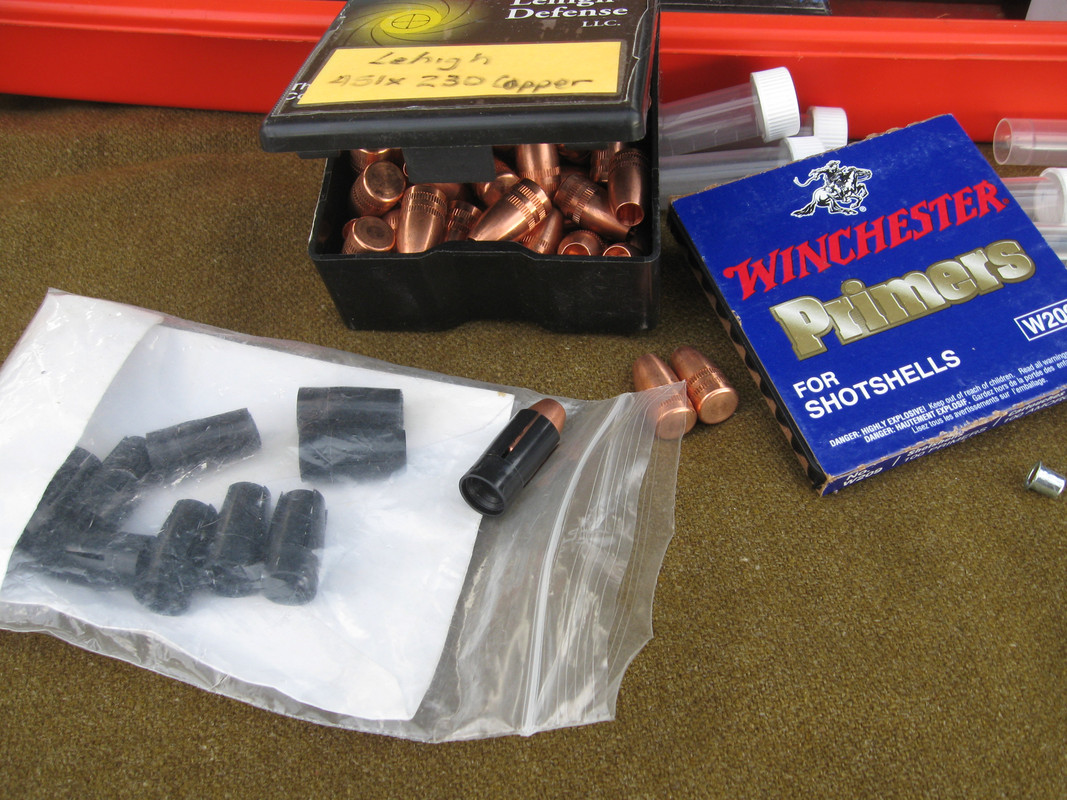 And as Jeff of Bestill Creations has suggested - it sure is nice to have the headspace correct and the breech clean after shooting. These are my spent primers.