Administrator
Staff member
Joined

Feb 25, 2012
Messages

4,210
Location
I was lucky to get first blood on my Savage 110 off-season rifle project. The rifle started as a used blued/synthetic 7mm Remington Magnum I found at a local shop. The throat was pitted from lack of care, but the barrel looked great otherwise.
My smith polished up the chamber, I bedded the action into a Bell and Carlson Medalist, and mounted a Swarovski Z3 4-12X50 BRH on top. The project shot well with 160 Accubonds over Retumbo. The result was accurate and lightweight.
I decided to take the rifle to Alaska for my moose hunt ahead of my Remington Sendero 300 RUM.
I ended up killing a rather large-bodied Alaskan moose with the rifle. I shot the bull three times. The first shot center punched the lungs broadside. The second shot was a high-shoulder shot that broke both scapulas. The third shot was a double-lung shot mildy quartering. All three bullets penetrated to the off-side hide, where they were recovered.
I collected the bullets and cleaned them the best I could of hide, fat, meat and debris. These are the results:
The three bullets:
The first broadside shot retained the most weight (63.5%):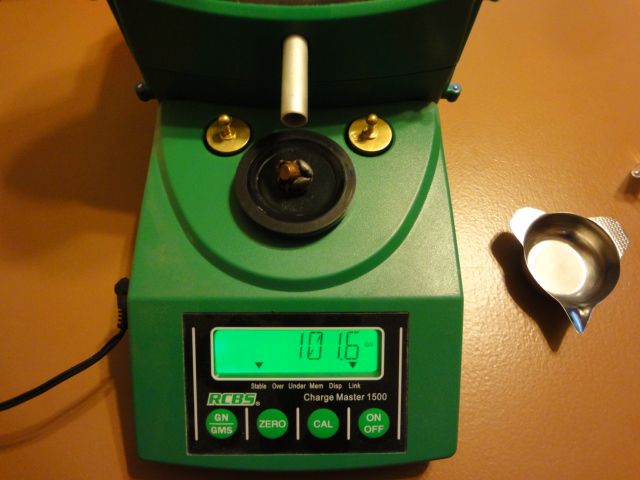 The second shot encountered the most resistance by penetrating both scapulas, and not surprisingly retained the least amount (55.6%):
The last shot was very similar to the first (61.4%):
Overall, I think the 7mm Accubonds performed as designed, and performed very well. The internal damage to the lung tissue was extensive. I am confident that shot #1 was all that was needed, but I have always been a "shoot em 'til they're down" guy.
I have recovered quite a few different accubonds from different critters, and the consistency of performance is very good.