Alps Outdoorz Extreme Traverse X Pack - $145 TYD CONUS
In excellent condition. I used this pack for a week long mule deer hunt in Wyoming. It is very functional with two nice fleece lined wing pockets, built in rain cover, load hauler and bow/gun bucket. 2,900 Cu. In. I've had about 30 pounds of gear and water in it. The pockets and features are great and it's built well out of quality materials. To be fully honest, if you are looking for a pack to haul 80 to 100 pounds of meat out, this might not be the best choice, but if camera/hunting gear and a super solid day or two pack are what you are looking for, this is a nice setup.
G-5 Mag Loc Quiver - $30 TYD CONUS
It is what it is. Holds 5 arrows securely. On and off quietly. I used it tree stand hunting for a few years and then got a tight spot for an upcoming elk hunt.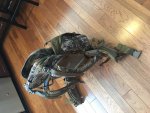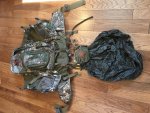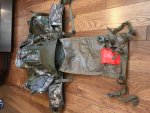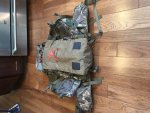 Last edited: