Joined

Mar 22, 2014
Messages

2,471
Location
I know it's been mentioned before. Maybe not here, but if you own a couple of different caliber ARs, I KNOW you've heard it.
DO NOT PUT .300BLK MAGS & 5.56 MAGS ON THE BENCH AT THE SAME TIME!!!!
I've been so f'king careful for 11 years about this. My mags are all very obviously marked & I only use steel in my BLK, poly mags in my 5.56s
I never, ever switch out mags & until today I've even gone so far as to never take both rifles to the range at the same time.
But.....I had to zero a new scope on my 5.56 & test out a new bullet in my .300 & I freaking did it.
I actually.
Freaking.
Did it.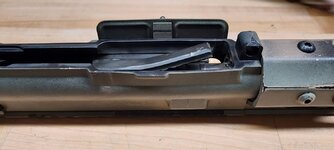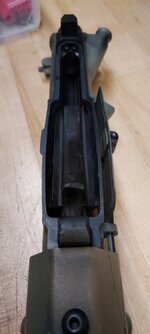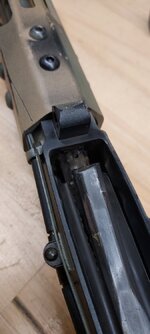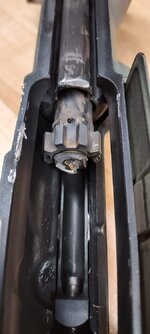 Thankfully, I was wearing my glasses & shooting from the bench, so no debris actually hit me, but the mag floorplate was embedded about a quarter inch into the bench top. Had I been shooting offhand, it would've effed my left arm up, royally.