​
$700 2 piece real image intensifier tube kit I used for coyote hunting. Can be used for a lot of other uses to.

Take in mind it is hard to get a quality photo on NVGs with a camera phone.

Comes with an almost new (Dec 20) Bering Optics CORE Trifecta. Its a gen 2 tube with no micro channel, so an IR light assists in distance viewing. I have been able to see leaves on a tree over 400 yards away, and adjusting the IR beam will get you farther. Uses CR123 batts and I am yet to replace the one it came with. This is a best bang for your buck night scope, digital scopes are just not that good.

Lastly is a sniper hog coyote cannon IR light. It is about 8 months old and is the best IR light available. No battery is included with the IR light.

Comes as pictured. Scope should still have factory warranty from Bering Optics, sniper hog will warranty the bulb as well.

This kit retails for about 2,000, save today!

USA sales only.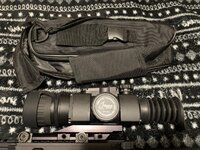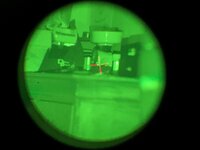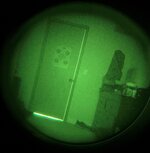 Last edited: