I thought since Rokslide brought us together, it's only right that I occasionally post updates on Rocky's progress.
The Backstory:
@Wyobohunter
was incredibly, unbelievably generous and posted a free pup ad for local pick up. I casually showed my wife the thread last Saturday morning, knowing she would not be interested…
The Backstory to the Backstory:
About a year and a half ago we lost our 9 year old dogo argentino to cancer. Since then we have floated the idea of a new pup, but with two toddlers, and how great our old girl was with them, we have been hesitant. Oh yea, and my wife is 38.5 weeks pregnant with baby girl #3.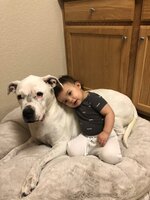 Back to the Backstory:
To my utter surprise, my wife took one look at Rocky and told me to go pick him up.
Me: He's 6 hours away.
Her: Leave now, you'll be back by midnight.
Me: Labs shed.
Her: So.
Me: Ok see you in about 14 hours.
After downloading a few Disney flicks to my ipad my oldest and I hit the road.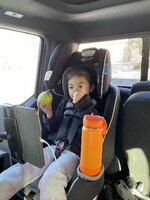 Art was amazing, even bathing Rocky and sending him with food, a lead/leash, and a goody bag of treats and toys. I still cannot believe how generous him and his wife were!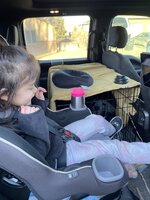 Rocky is such a sweet pup, and INCREDIBLY smart. One week after we picked him up and he's crate trained, will run to the door to go out to potty, knows basic sit/stay/come/out and is so good with the girls. Thanks again Art!
I will occasionally post updates on my new scouting buddy. The plan is basic obedience, then I will send him off for some more professional work.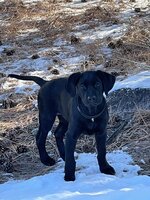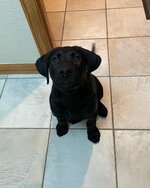 Last edited: