Joined

Nov 30, 2012
Messages

1,145
Location
Monday and today I did get a chance to get outside. Turkey season opens here 4-15, so under the guise of scouting for Turkeys I loaded an ATV and headed to the woods...
Monday, I ended up checking some land out in the Park country... I was ill prepared for the trip - forgot half the things I wanted to take, like a map, and the camera - but I had the GPS and a couple of other necessary items.
Ventured in on some Potlatch land headed to some private ground that we have permission to hunt. Once I got away from the main road started seeing elk sign all over. Got in about 2 mile and 2 yearlings jumped across the road in front of me headed up the ridge. I waited for the adults to come through but they never showed so I started the ATV and got up the road another 30 yards and really got a show. 50 yards out in front of me 27 elk passed by single file one after another... No dang camera!!!
Today, I remembered the camera and headed to another one of our 'hot spots'
The ride in was pretty uneventful for the first mile or so but after that it was a ton of fun... 12:30 in the afternoon and the were elk all over the place...
Here are a few pictures... but you will have to do some searching to see the animals - I am a terrible photographer...
First picture - look for elk butts...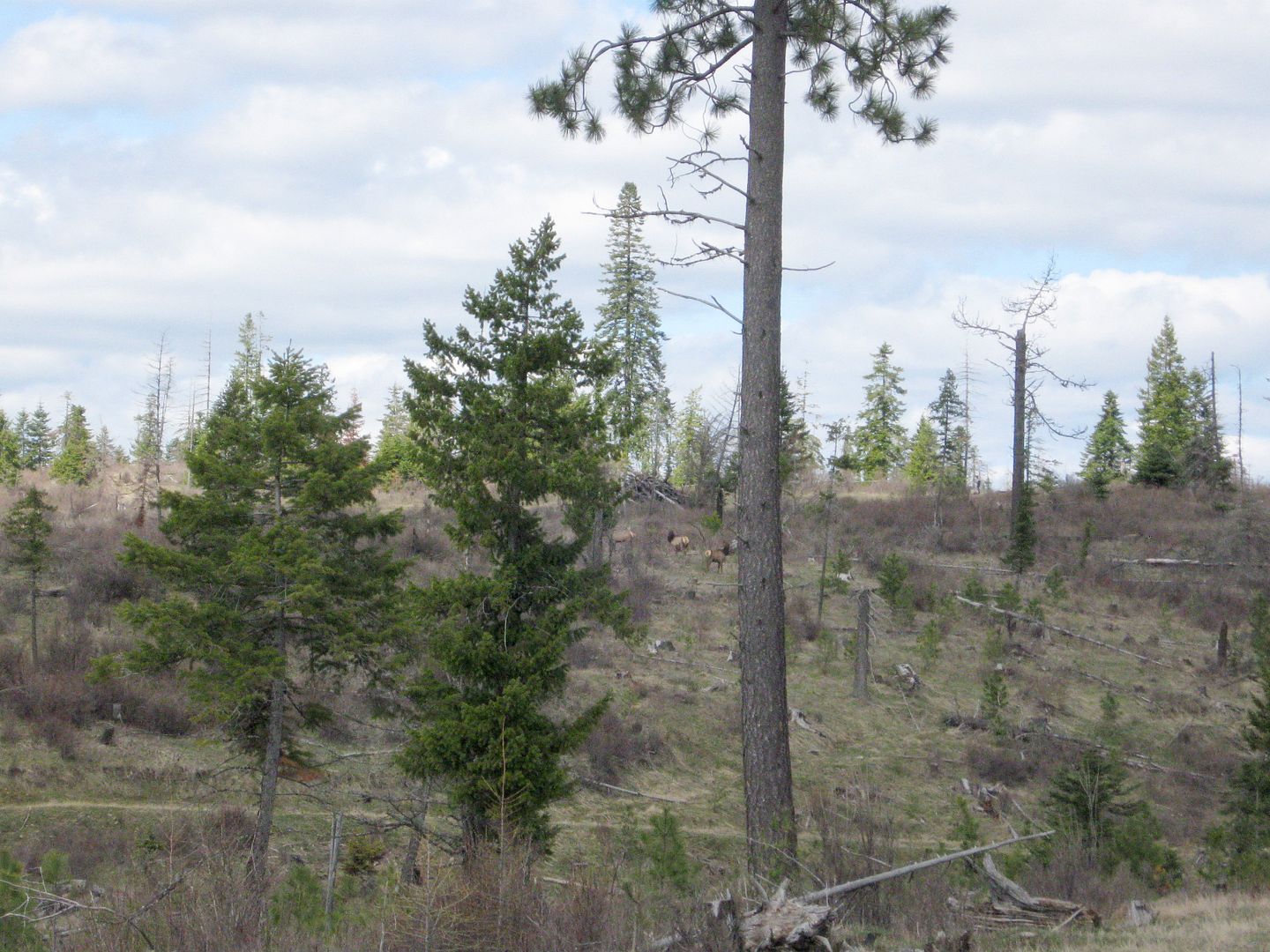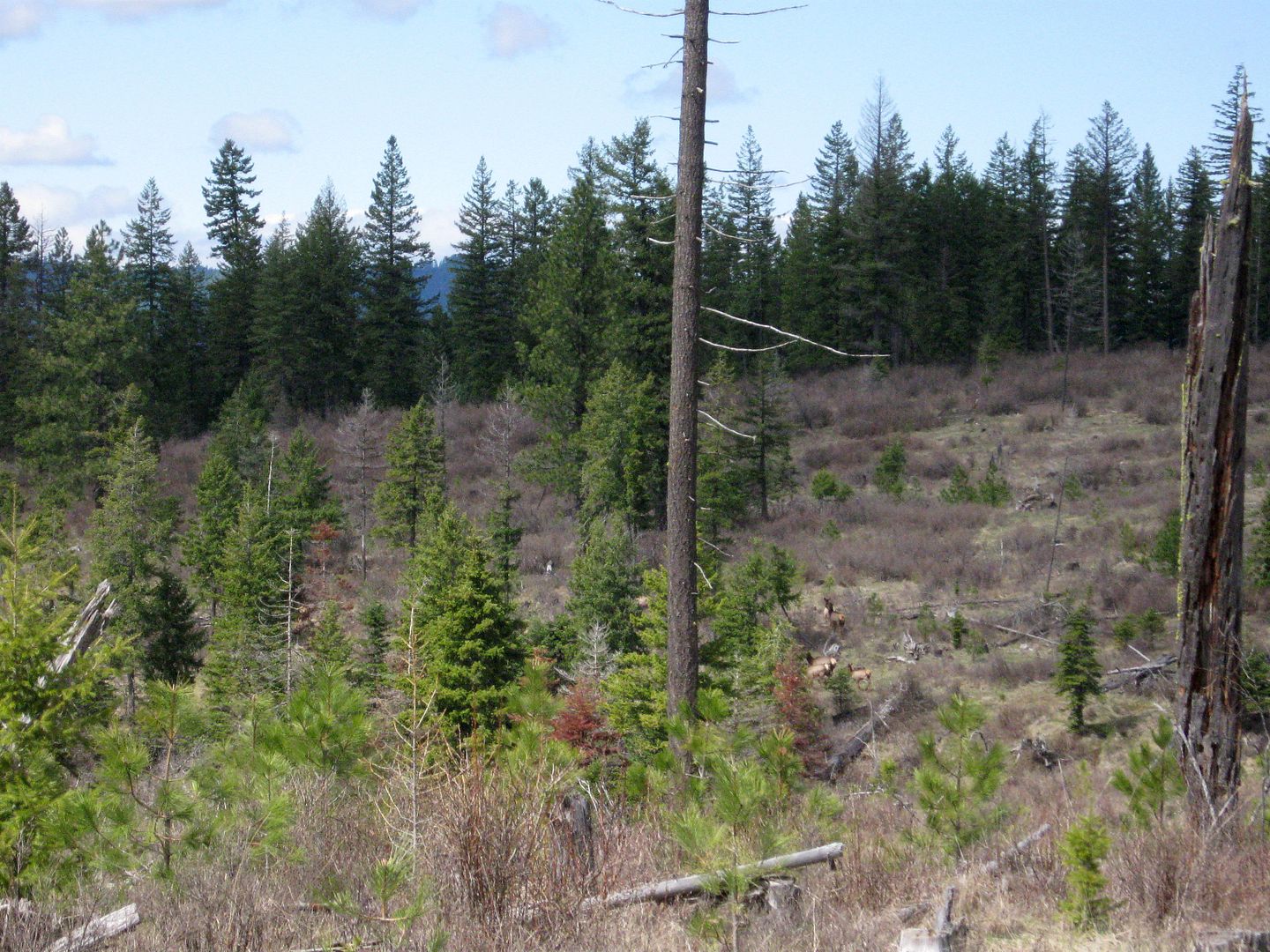 The last two are of a lone bull on top of the main ridge - browsing and watching