make / manufacturer:
Sea to summit
model name / number:
Pad
I need to upgrade my 5 r-value pad for something warmer. 5 is plenty warm for some 4 season use, but need one for single digits and snow.
The Sea to Summit is a dual baffle (top and bottom) it has dual purpose valves on both sides to inflate or quick deflate.
R-value of 5 and 2.5" thick, 27" wide and 76" long. Stuffs down yo about a nalgene when rolled up in the sack.
It does come with a repair kit that has never been used. I believe there may be a very slow leak in 1 side, as it holds air all night, but one side has less air in it by morning. I'm no pro at finding or fixing leaks, so hoping someone else can do it and make use of this super comfortable pad.
Have also put dabs of clear silicone on the pad to help prevent it from sliding on tent floor as well as to keep bag from sliding off.
SOLD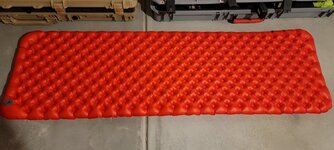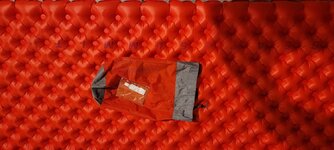 Last edited: