Joined

Aug 30, 2012
Messages

76
My brother (Rock 2.0) caught wind of a public range close by, so we decided to give it a shot this past weekend. For those of you near Reno, it's the Washoe County Archery Range, and it's a pretty sweet little set-up. The first 18-19 targets are just standard NFAA hunter targets, and the rest are NFAA animal targets. There were 28 total targets in the course as well as a sight-in/ broadhead target. My brother (green fletching) shot from 60 yards while I shot (orange fletching) from 25 yards and we shot the following target: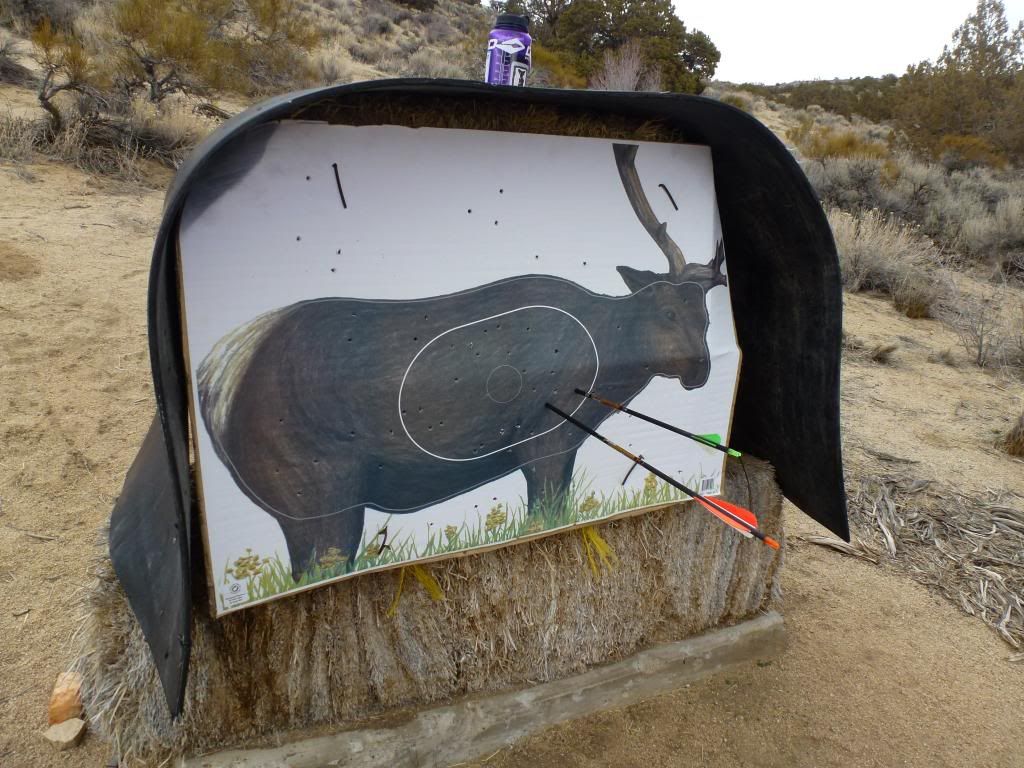 Then we switched bows (Diamond Rock 2.0/ Bear Montana) and shot at the same target: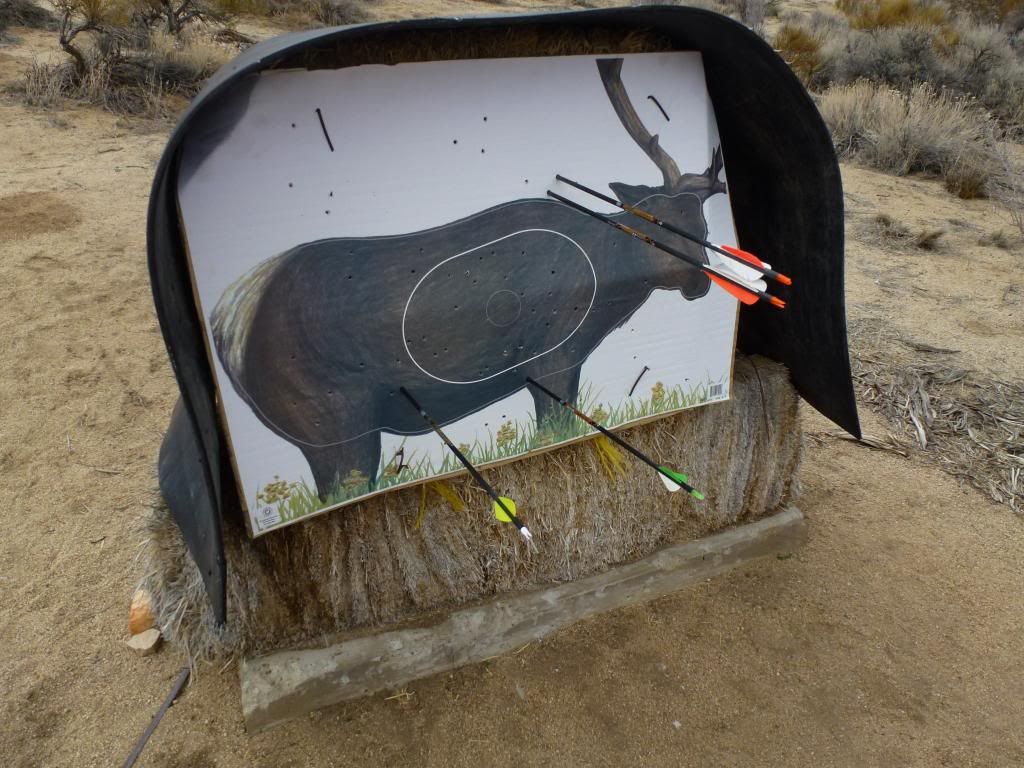 Moving on to the next target, my brother shot the mountain lion from 50 yards (green fletching) and I shot from 20 yards (orange fletching)
Again, we switched bows with pretty much the same results.
It was good to get out on the weekend and do some shooting!