Super Moderator
Staff member
Joined

Jan 20, 2013
Messages

11,059
Location
Rokslide and SKRE Extreme Mountain Gear have teamed up once again to bring the Rokslide membership another exciting opportunity to win free SKRE Gear. Winners will be randomly selected from the list of contributors on or about November 1st by the SKRE Extreme Mountain Gear staff.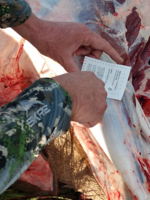 Fall is finally here and
SKRE Extreme Mountain Gear
has everything you'll need to stay comfortable no matter the changing conditions that mother nature throws at you.


Rokslider's the versatility of the Hardscrabble Pants are unmatched as a universal hunting pant. Warm when it's cold, and cool when it is hot. How? Specs below.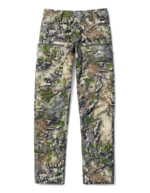 The Hardscrabble Pant is the perfect all season pant with plenty of features that make it the obvious choice as your go to hunting pants. The interior grip waistband will keep pants around your hips where they belong, even after scrambling up a steep mountainside. When the thermals rise, reach for the dual zippered side vents to exhaust heat quickly allowing you to stay cool, dry, and comfortable during extended hunts. Dual zippered cargo pockets anatomically situated to ensure gear items are protected and easily accessible. And, to ensure these pants don't let you down, every corner of this pant has been tested by extreme hunters who expect nothing but the best from their gear.
Product Features

​
Anatomical Fit

Interior Waist Grip Band

Gusseted Crotch

Dual Zippered Cargo Pockets

Dual Zippered rear pockets

Water Resistant

Mountain Durable

Ultra-Quiet
Rokslider's here is your opportunity to receive a pair of the SKRE
Hardscrabble Pants

.
Entering is simple -- post your favorite Hunting related photo in the thread below.
***RULES***

Entering is simple -- post your favorite Hunting related photo in the thread below. Contest will run between now and November 1st.
To be eligible to win a participating member will have a minimum of 25 posts by the stated deadline of November 1st AND agree to post a first impressions of the Hardscrabble Pants in the 2021 MEMBER REVIEW THREAD thread. Failure to comply with or attempt to bypass any rules will result in swift disciplinary measures up to and including permanent banning from the community.

Check out some of last years SKRE Extreme Gear giveaways at the links below
Link to the 2021 1st giveaway -->HERE winner of SKRE Kaibab short sleeve 150 and Uinta early season pants @Carr5vols
Link to the 2020 1st giveaway --> Here winner of SKRE Lost Peak Jacket @stonewall
Link to the 2020 2nd giveaway --> HERE winner of Kaibab 150 SS top @Ndbowhunter
Link to the 2020 3rd giveaway --> HERE winner of Kaibab 150 LS top @Sal552
Link to the 2020 4th giveaway --> HERE winner of Accelerator sock @timberland @jolemons @skyler_2010 @JPD350 @Northpark
Link to the 2020 Glassing Mitts-->HERE winner @Felix40
Link to the 2021 Merino giveaway-->HERE winner @three5x5
Link to 21 Uinta Pant & Kaibab top-->HERE winner @Carr5vols
Link to the 2021 Kaibab top & bottom-->HERE winner @Pn8hall