Tactical Tailor Buttpack - Excellent Condition - OD Green - $50
Pack has one main compartment, cinchable storm flap, and molle webbing on both sides. Made of cordura nylon. Like-new condition.
Modular Pouches - Numbers here correspond to numbered items in image.
1. Tactical Zipper Utility Pouch - Excellent Condition - $20 SOLD
Zippered Utility Pouch measures 7" x 5" x 4". It was designed to hold medical supplies, but it will also hold a 1 quart GI canteen or a Nalgene bottle. There are elastic loops on the inside of the pouch to keep the contents secure. The pouch is made with heavy duty Cordura nylon fabric and YKK zippers. The Pouch can be attached to almost any style of tactical gear.
2. Tactical Tailor Large Utility Pocket - Excellent Condition - $25 SOLD
This pocket is approximately 135 cubic inches. It is large enough to hold a canteen or large water bottle. It has an adjustable quick release buckle and Velcro closure. It can be attached to any modular gear or a belt.
3. Tactical Tailor Knife Pouch - Excellent Condition - $10 SOLD
Knife pouch will fold a large sized folding knife, SureFire flashlight, or an extra pistol Mag. The flap adjusts so the pouch can be sized to fit the contents. The pouch can be attached to almost any piece of tactical gear.
4. and 5. Misc Pouches - $5 each SOLD
These two pouches are in good condition, except they've been lightly dusted with tan spray paint. They are not Tactical Tailor pouches (manufacturer is unknown).
I'll pay the shipping. Will consider reasonable best offers!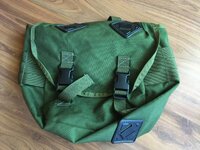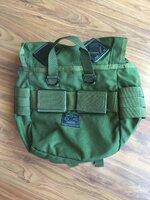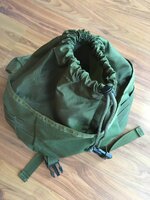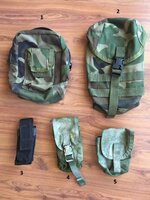 Last edited: