Joined

Aug 10, 2019
Messages

1,693
Location
Went camping Tuesday and had a nice organic free range tree rat for supper. For the first time I can remember I didn't get an instant kill. Blew out the front of the chest but didn't explode the heart. It scampered about 3 feet and died in seconds. Normally I get a head shot or blow out the chest/lungs, so they fall like a hammer.
Breaded and fried in olive oil, it was too tough to eat. I then boiled the browned meat for 30 minutes, and it was tenderish and better than the best chicken dark meat I've ever had.
First time this tough. Could the delayed death cause this? I cleaned it almost immediately and it sat skinned on a log in 40 degree weather for about four hours before cooking.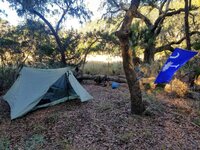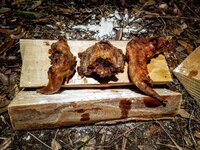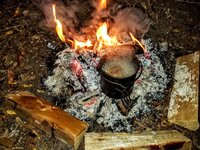 Last edited: