Joined

Apr 8, 2012
Messages

163
My best friend and hunting partner drew a very coveted Island Elk tag this year, in the same unti as my hometown. These tags are extremely rare, and with no points system, one could put in for 30 years with no success, this was his first time putting in for the draw, lucky bum.
Long story short, first day = no elk seen, second day got onto this her bull. A lil bit of bugling and cow chirping, and a quick still hunt through the timber, and he dropped this bull on the second shot. Green scored 321 1/8 , 6x7.
Here's me with the Bull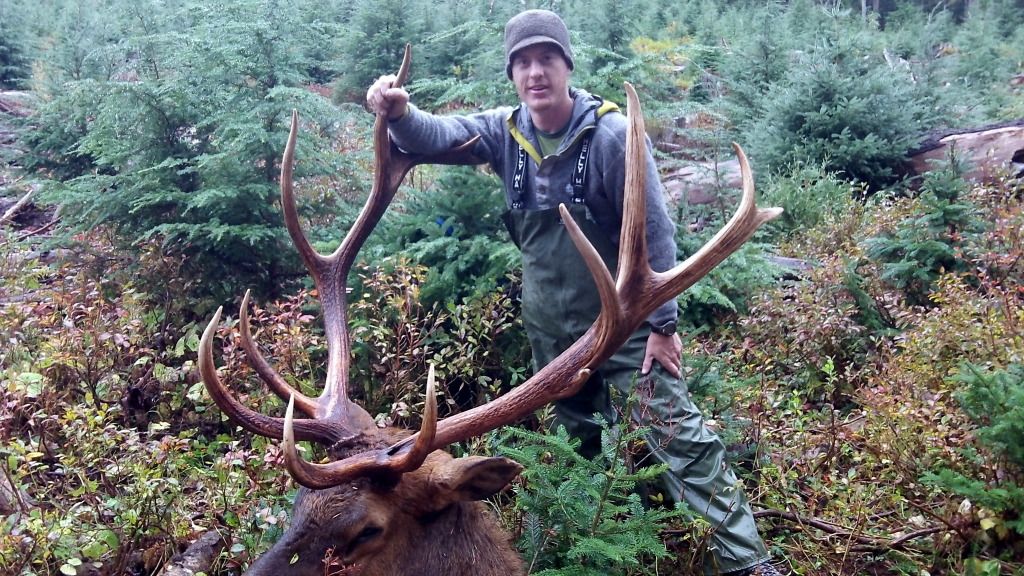 HUGE fronts on this boy
Rosie Country
The Lucky bum, couldnt wipe that grin off for days!!!