Selling a Mark 5 Weathermark LT 6.5 RPM. This is one of the new Weatherbys made in Wyoming so it has a trigger tech trigger.
Comes with the following weatherby ammo
1 full box 127 LRX
17 left in the box of the 140 Hornady interlocks
12 140 accubonds
1 box once fired brass
1 box 3x fired brass
Redding 2 die set
Leupold backcountry one piece 30mm rings (Leupolds version of talley lightweights)
Thread protector and muzzle brake
This rifle really likes the 127 lrx ammo and shoots the 140 accubonds pretty good. I've been shooting some 124 hammer hunters at nearly 3300 fps with RL25 and getting 1.5 inch groups at 200 yards. There is some wear of the cerakote on the bolt other than that it's in great shape.
$1500 shipped for it all. Scope not included but can be bought if your interested. It's a vx5hd 2-10x42 firedot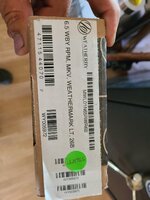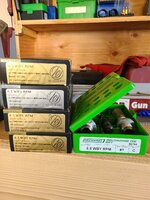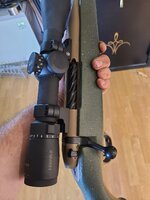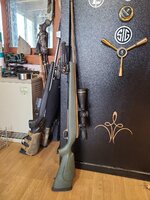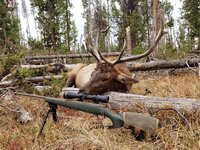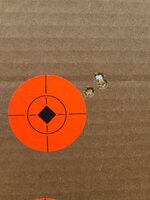 100 yard group with 124 hammer hunters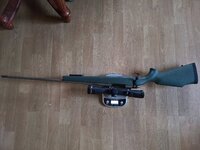 7 pounds 7.3 oz
We are starting to put up hay and the closest place to ship this rifle is an hour away so it may take an extra day or two to get it shipped out to you. I will make sure it happens ASAP
Last edited: