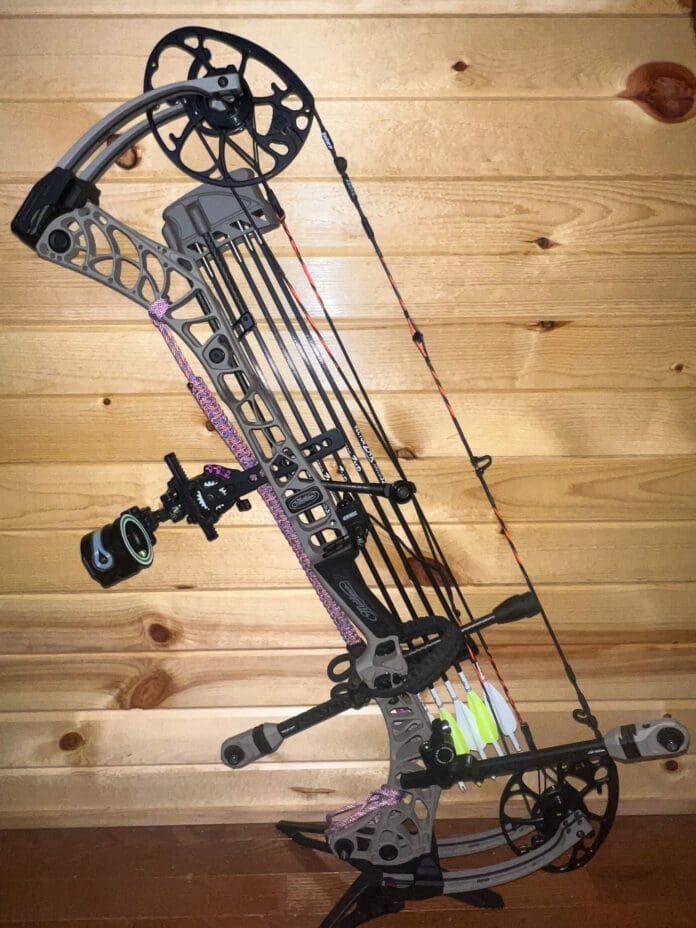 ….did you stay tuned? If you read my 2022 review on the Mathews V3X, you might recall that's how we left it: Stay tuned for the new 2023 Mathews. Well, here we are a year later, and to say it was worth waiting for is an understatement! In that last review, I said how amazingly quiet the VX3 was and how much of a pleasure it was to shoot. They have taken the VX3 bow and made it quieter and reduced even more vibration in the new Mathews Phase 4.  It's a broken record, I know, but the numbers don't lie. Up to 13% quieter and 37% more vibration free. Those are incredible numbers, especially on a bow that was already so quiet and smooth to shoot.
Mathews Phase 4
So how did they do that, you ask? Eight limbs, YES eight limbs. They have taken the typical 4 limbs we are accustomed to, split them, and sandwiched a thin piece of vibration-dampening rubber between them and created eight independent limbs.  Resistance Phase Dampening (RPD) is essentially limb dampeners built into the limbs. For decades we've known that much of our noise and vibration through the shot process comes from limb movement. Mathews has pioneered many innovations to fight that, with RPD being the most drastic to this point.
By attacking right at the source, Mathew's has been able to aggressively diminish the trickle-down noise and vibration, drastically reducing what is felt and heard. To my knowledge, nothing like this has ever been done, or at least made it to the market. At first feel, it's incredible. Extremely quiet and smooth.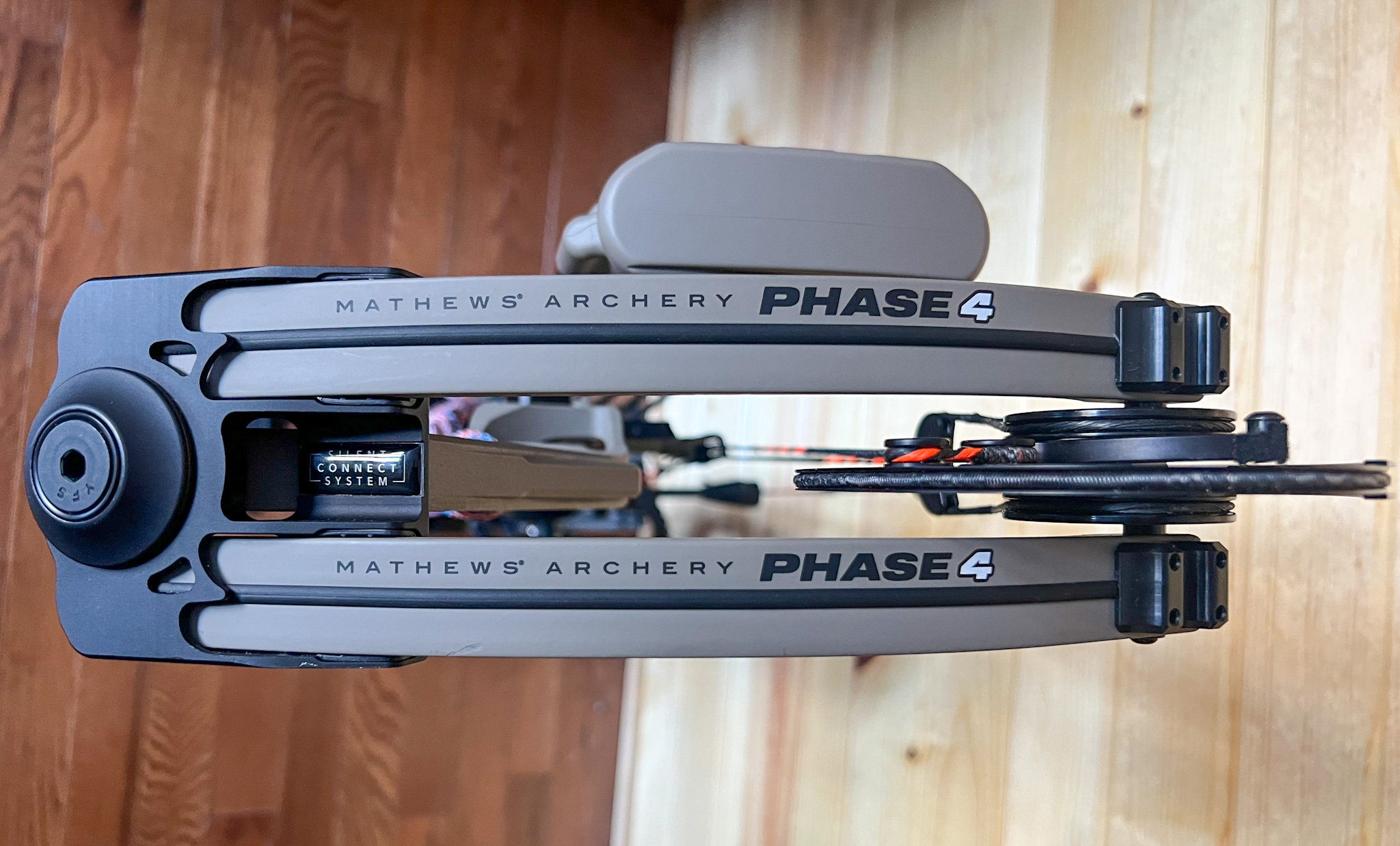 Bridge-Lock Stabilizer System
Following up to last year's Bridge-Lock sight system, they've added to that line with the Bridge-Lock stabilizer system. The Phase 4 features a dovetail cutout directly below the typically used stabilizer bushing. This allows the Bridge-Lock stabilizer to be mounted directly through the riser, creating a quicker, more adjustable, and more rigid attachment.
Whether you choose the 8", 10", or 12" version, you can fine-tune your specific balance point by adjusting the length in ½" increments. Simply slide it in or out and secure it with the quick connect knob.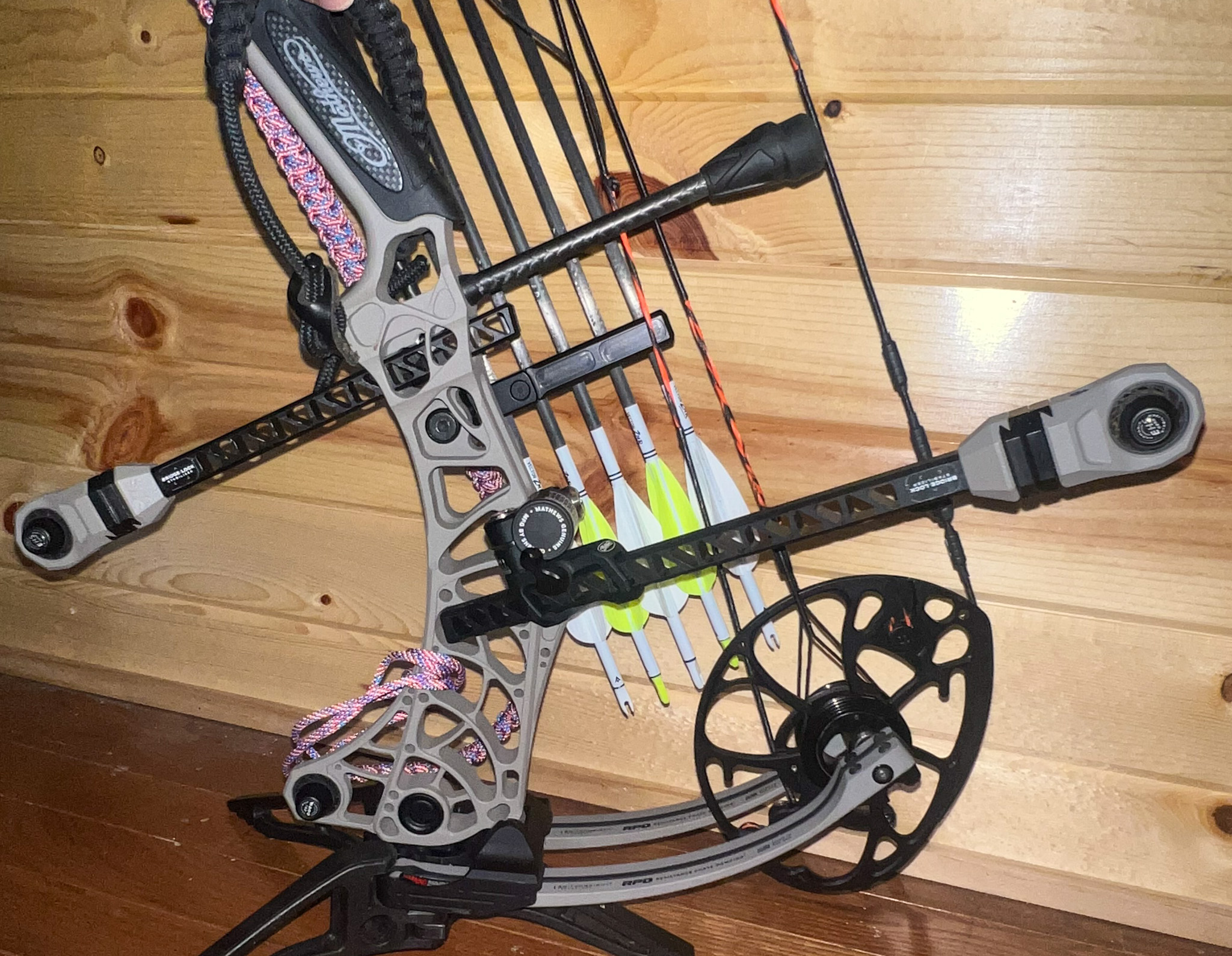 This also now makes it possible to leave the longer stabilizers attached to the bow while being stored and transported in your bow case. Just loosen the quick connect knob and slide the stabilizer back into the riser; it will fit most any bow case on the market.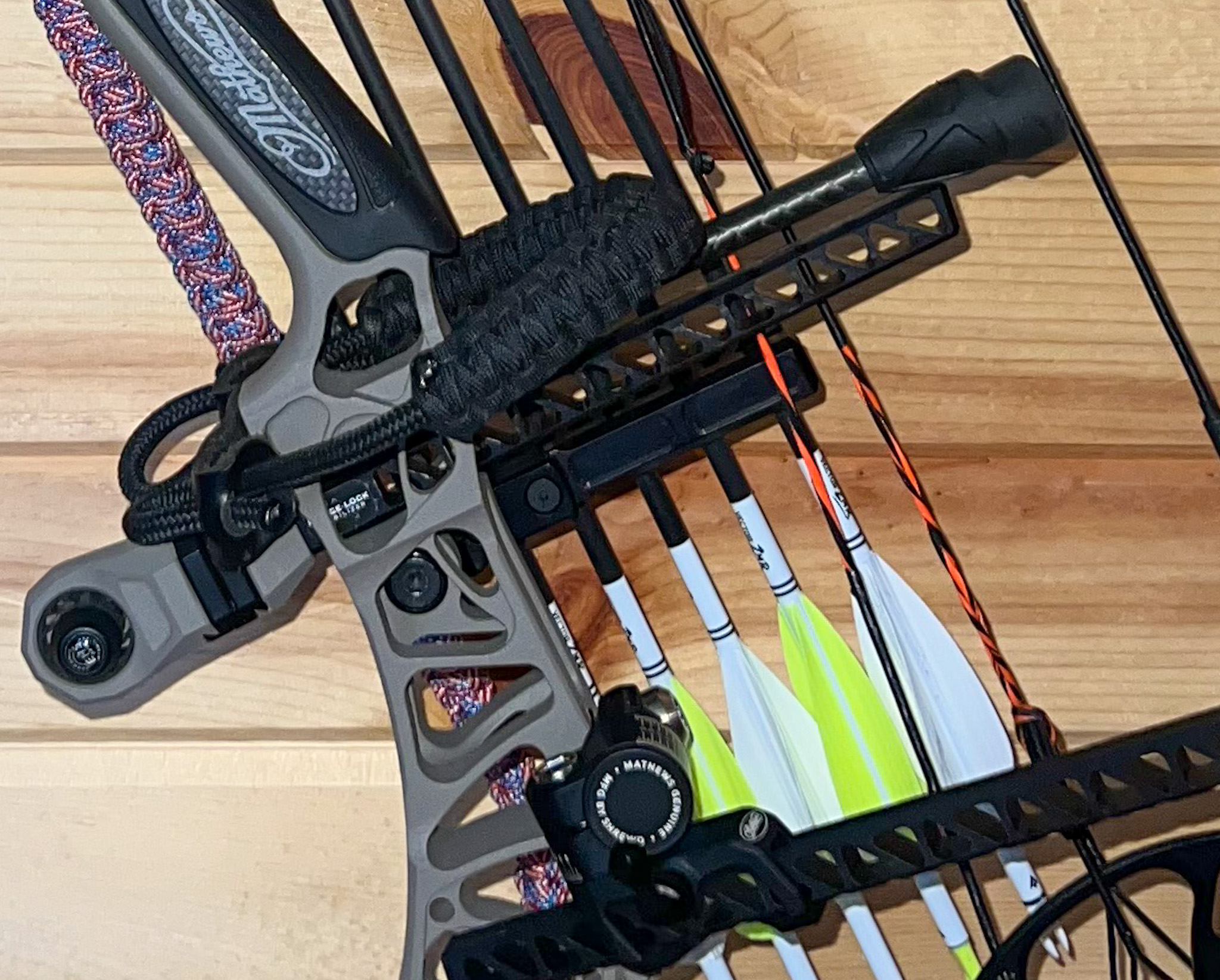 To maintain the Bridge-Lock technology throughout, they've also released a new side/back bar mount specifically designed for accepting the new Bridge-Lock stabilizers. All of these stabilizers incorporate their new Interlink weight system and harmonic dampers, creating their most tunable and adjustable system ever.
What Stayed The Same
Virtually everything else stayed the same. At first glance, without accessories, you'd have a hard time noticing the differences, if you didn't know. They kept the Extended Bridge riser. This riser minimizes weight and maximizes stability and rigidity, which in return optimizes accuracy.
29" and 33" ATA Options
Like the V3X, the Phase 4 is available in two lengths. 29" and 33". It is also available in draw weights of 5# increments and draw lengths of ½" increments.
Cross-Centric Cams, Stay-Afield System, & Engage Grip
They've also kept the Cross-Centric Cams with SwitchWeight Technology and the Stay Afield System (SAS). The Switch Weight cam allows for adjustment of Draw Length, Draw Weight, and Let-Off, all with swapping a cam module that takes mere seconds.
The SAS is a sub-one-ounce "bow press." It's a simple piece of serving cable that attaches to the cam and allows the user to service strings, cables, string loops, and peep sights without needing a bow press.
The Engage grip is back this year as well, for another year. I've used it the last few and still like it, even on this Mathews Phase 4.
Centergaurd
The Centerguard cable guard is also making a return. This system has the center of the roller guard completely centered through the Berger button, where your arrow passes at the centerline of the shot. In a nutshell, this creates perfect timing as the cams come to rest at the backwall and gives a little added room for vane clearance.
Quiver Options
Rounding out the things that didn't change and completing the system is the Low-Profile series of quivers. These launched last year with the introduction of the Bridge-Lock sight system.
Detachable 5-arrow or Fixed 6-arrow configurations are available. The Low-Pro Quiver series moves the archer's arrows closer to the riser than ever before, further enhancing balance and minimizing vibration. These are built specifically for the Phase 4, V3X, and Image. They will NOT work correctly on any other bows.
The Setup
I received my bow in late November, so I unfortunately missed most all of the hunting seasons with it. I was very eager to get it set up once it arrived though, and per usual got right to work on it.
Since the specs are virtually identical between last year's V3X and this year's Phase 4, I was able to quickly swap over the sight and quiver, tie in the JAKT gear Glo Max D-loop, my peep, and get the new Bridge Lock stabilizers installed. I was shooting in no time.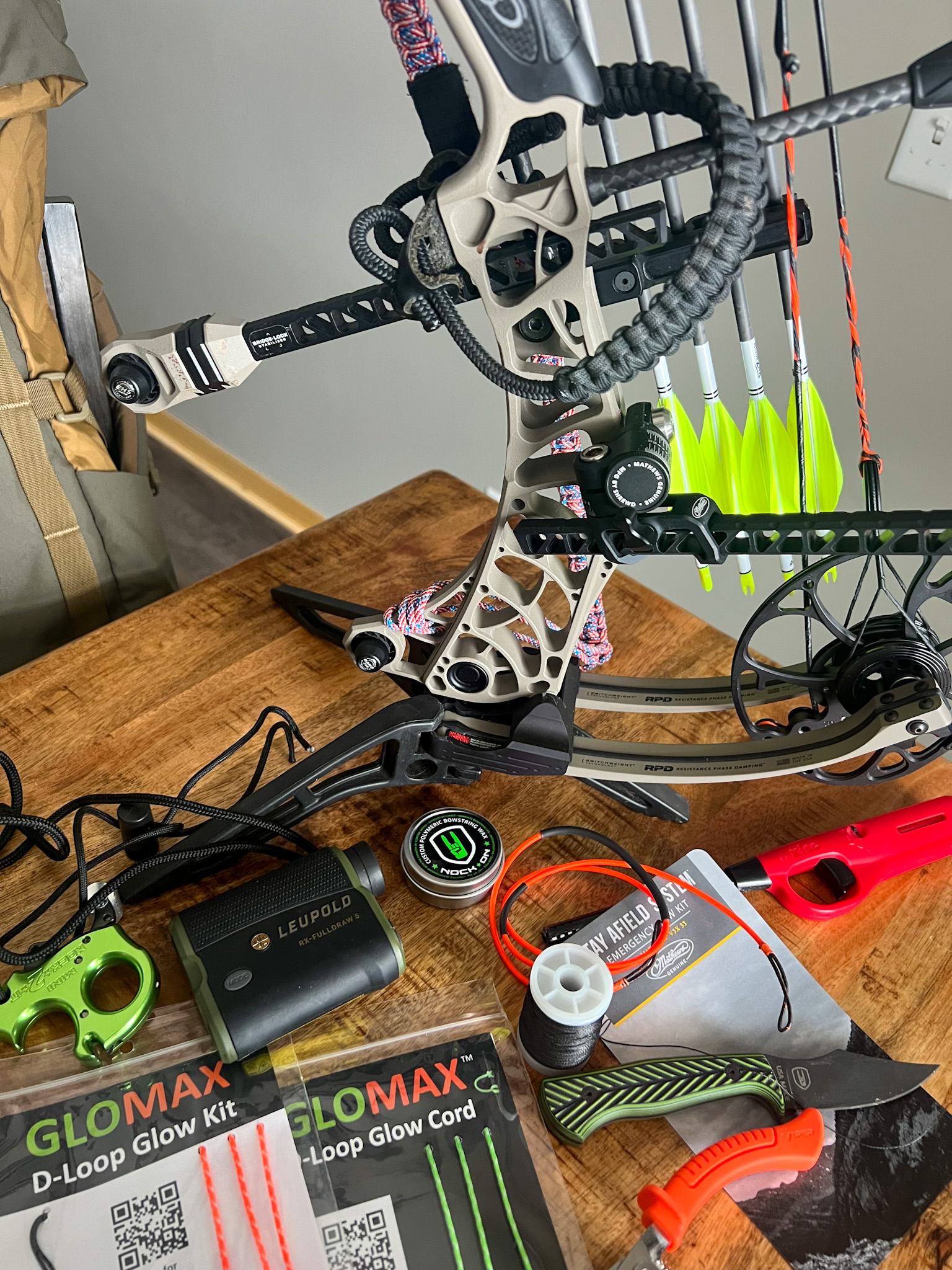 Once again, I used the Mathews BOW BUILDER for custom strings, cables, and accessories. I chose the Granite finish with orange and black accessories again. This year I used a custom Nock-On edition Spot Hogg Triple Stack alongside the Low-Profile one-piece quiver filled with new Method Archery arrows. The last thing to do was swap over the JAKT Gear magnetic bow and wrist sling, and I was ready to shoot!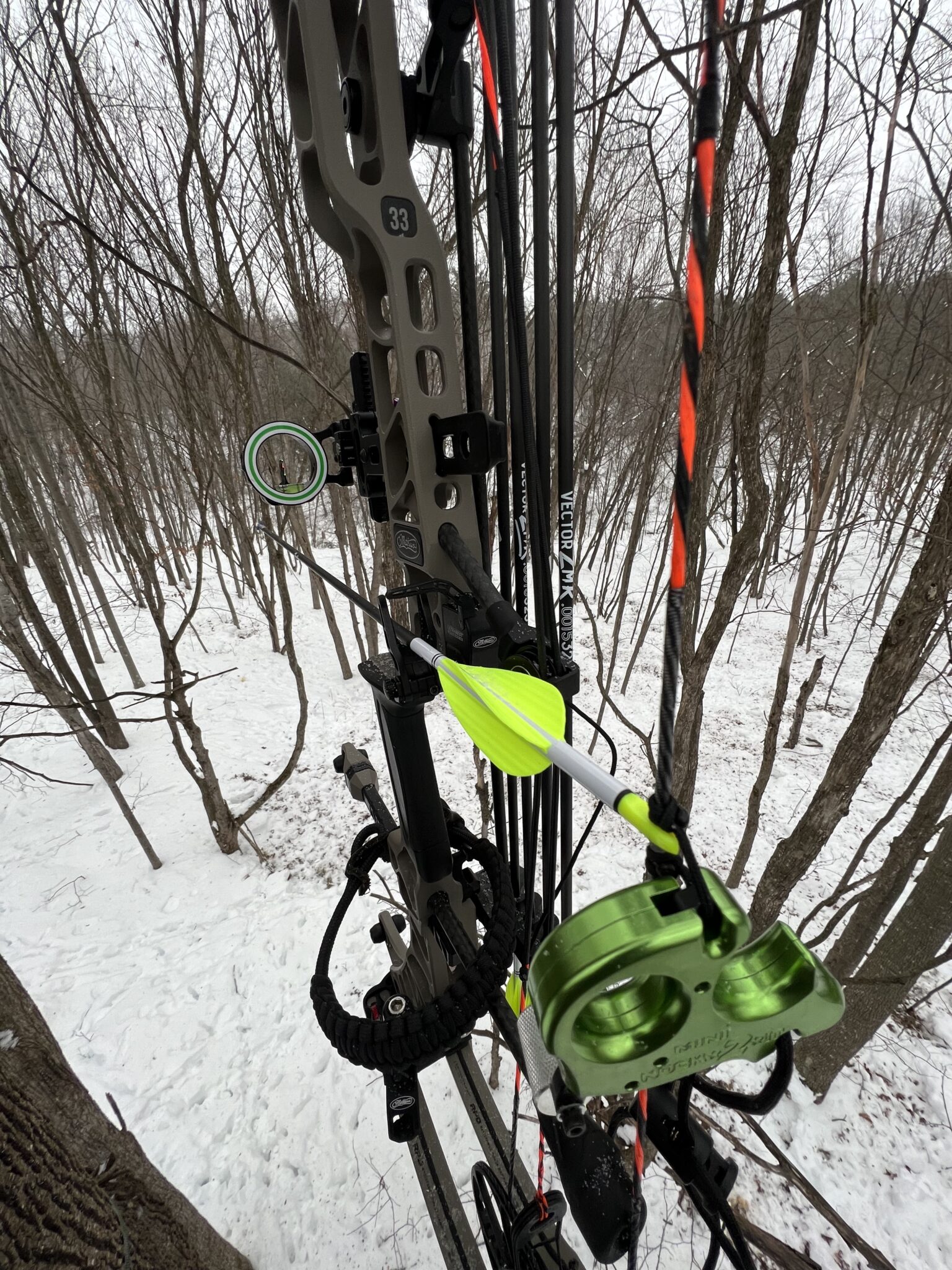 As alluded to earlier the specs are almost identical, so I walked to 20 yards for the first shot, and it was less than 2" from the bullseye. Within a handful of arrows, it was tearing bullet holes and ready to have the sight tape installed. I was able to get out and punch a few late-season tags with this setup.
Conclusion
All I can say is it is pure joy to shoot. All of the words in this article can not do it justice. You NEED to get out and shoot this bow, and experience what it feels and sounds like at the shot, completely set up. It really is a see, feel, and hear type of thing to really understand.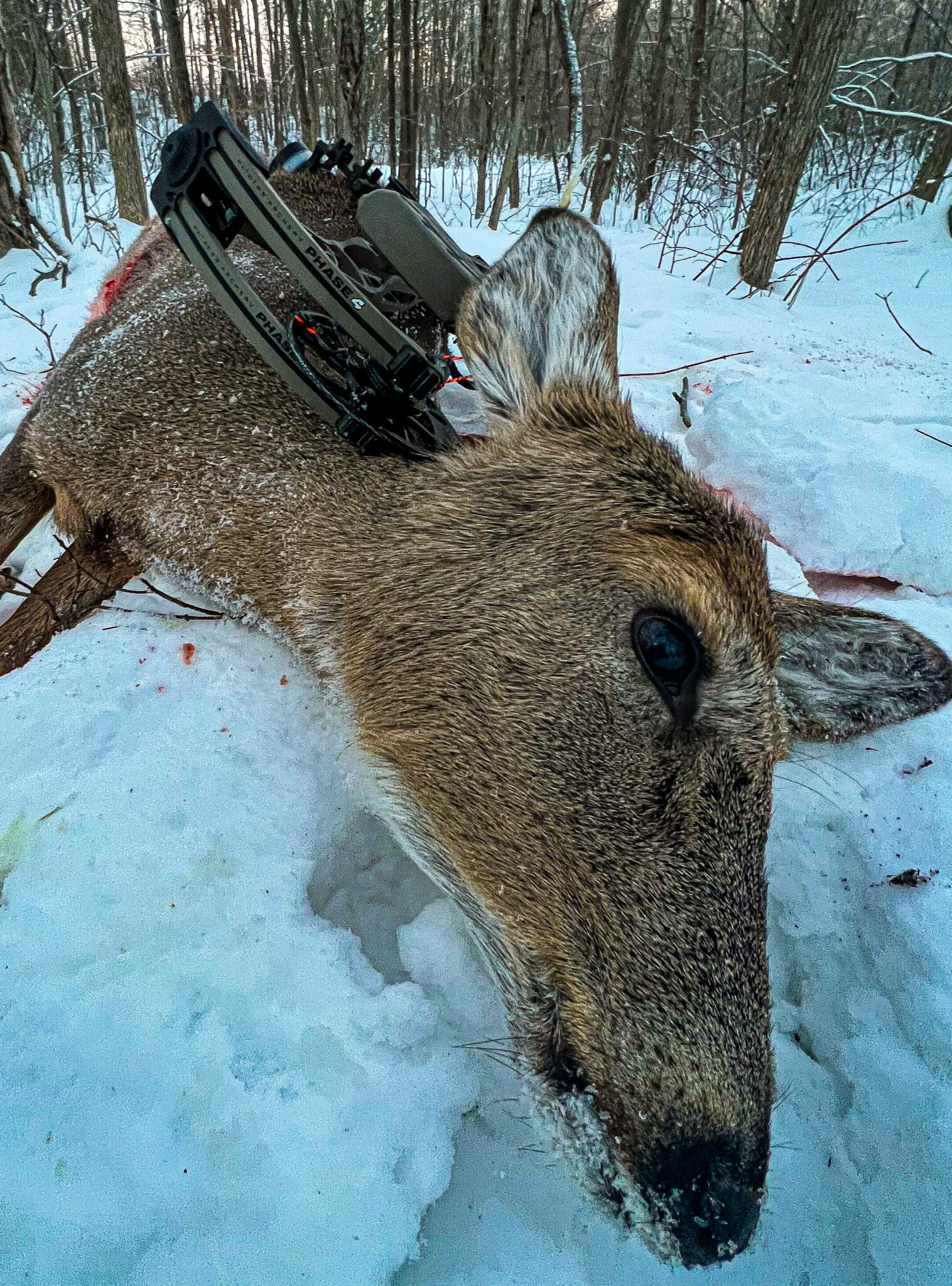 Mathews isn't just creating bows anymore; they are creating systems. Systems that produce that quietest, shock free, enjoyable shooting ever. Try the Phase 4 at your local dealer today, I'm sure you won't be disappointed.
Comment or ask Les questions here.
Check out more archery reviews here.
*Editors note: Les shoots Matthews exclusively.