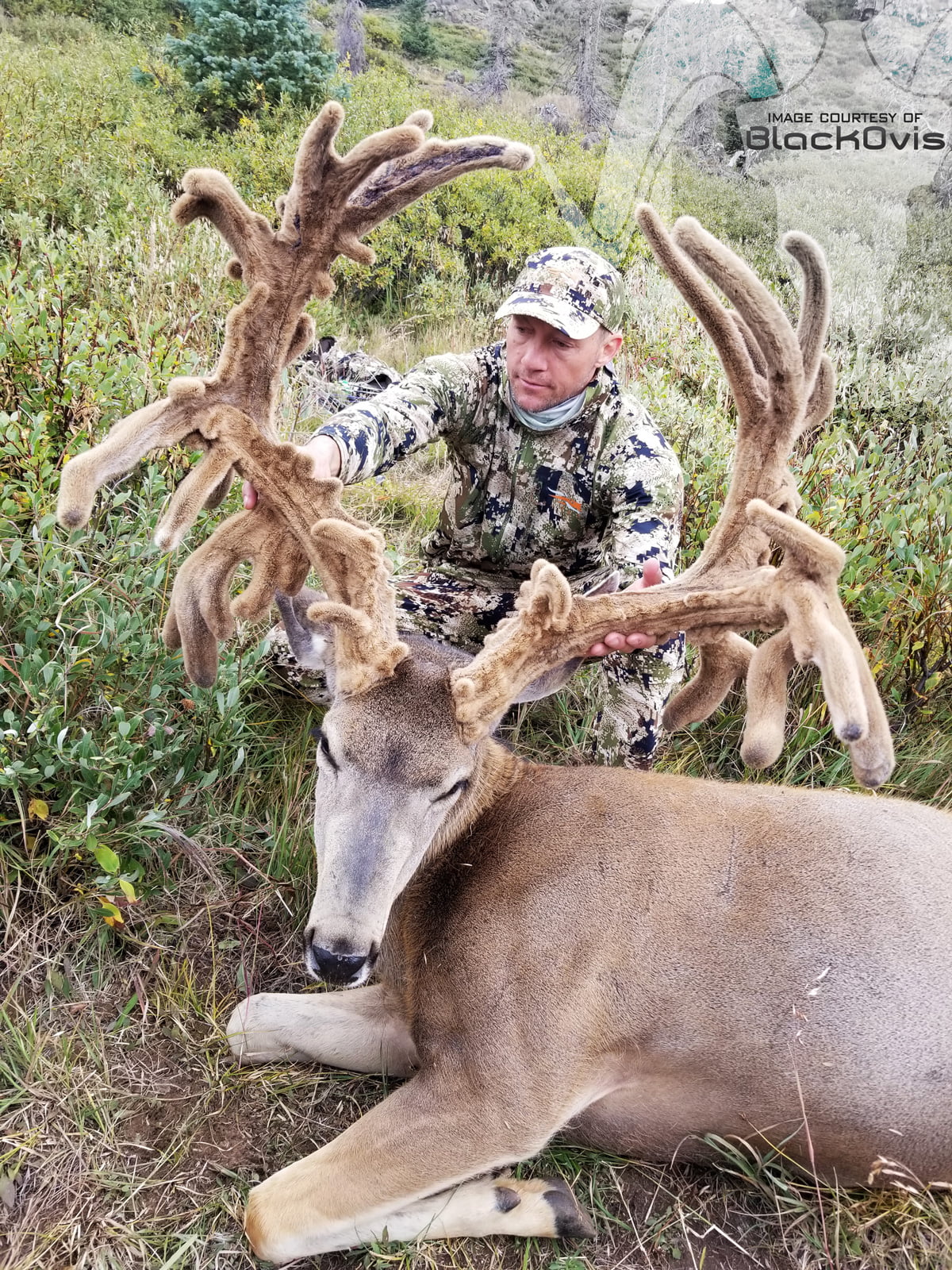 Back in February of 2019, I posted the news here that Justin Gordon of Utah had taken the potential new Pope & Young World Record Mule Deer out of Colorado.
At that time, he would have needed to strip the velvet to enter the buck in the all-time record book, as a velvet category didn't exist for an all-time listing.  Justin chose not to strip the velvet, so World Record status was never confirmed.
Roll forward to June of 2020.  Pope & Young changed their policy on ranking velvet-antlered species.  That change meant that velvet-antlered trophies are treated just like all other animals accepted into the Records Program. Additionally, and most importantly, velvet-antlered animals will now be eligible for World Record status within their respective velvet category.
You can read that full press release here
With that policy change, the Gordon Buck was now eligible for World Record status while still retaining the velvet.
So on Wednesday, October 28th, the Pope and Young Club convened a Special Panel of Judges at the Cabela's Store in Lehi, UT, for a potential P&Y World Record Velvet Non-Typical Mule Deer. Justin Gordon's velvet mule deer scored an amazing 324 3/8″ and is now the largest bow-harvested VELVET Non-Typical Mule Deer in North America.
Personally, I'm very happy to see the Gordon Buck recognized for what it is: The highest scoring velvet bow killed mule deer of all time!
At 324 3/8″, this buck could hold the World Record Velvet Mule Deer Non-typical spot for a long time. For comparison, the World Record Boone & Crockett Non-typical Mule Deer, scoring just 30 7/8″ more than the Gordon Buck, has held that title since 1926!
Congratulations to Justin Gordon and a big thanks to the Pope & Young club for recognizing the huge interest in velvet antlered mule deer among today's western hunters.
You can discuss this blog post here