Lightweight, breathable, and comfortable are the key attributes that come to my mind when thinking of early season hunting attire. Luckily, Stone Glacier had the same idea when they designed the Avro synthetic hoody and 206 pant. These two pieces together created the ultimate early season "run and gun" outfit. I wore these in multiple different scenarios from being exposed to the baking sun while floating a river for summer steelhead, to chasing bears in the huckleberry patches on the high peaks. With each setting I came away impressed at the performance of the pair.
Technical Specs and Features of the Avro Hoody
The Avro synthetic hoody weighs in at only 9.3 ounces in Large. It is made of 100% Polyester, making it quick-drying and moisture-wicking. One of my favorite properties of the Avro is its excellent UPF 43+ rating. This rating means roughly 2.5% of available UV radiation could pass through the garment and reach my skin, keeping me sunburn free the entire time I wore it. See it here.
It also kept me odor-free thanks to the Polygiene treatment. Polygiene is a fabric treatment that uses low concentrations of non-soluble, anti-microbial silver chloride permanently bound to the fabric to keep you odor-free, even after days of hard use. The Avro is equipped with a fitted hood, which does an excellent job of keeping the sun off your neck and ears. The deep ¾ zip makes it easy to pull on and off quickly or for dumping heat while hiking.

Performance
The Avro is advertised as a base layer, which I will certainly use it as during my late-season hunts, but I believe it really shines as an early-season outer layer. I wore the Avro on a wildland firefighter work capacity test, which involved walking three miles with a 45-pound vest in under 45 minutes. Needless to say, I was sweaty by the end of it! The Avro did a fantastic job of wicking the sweat and drying incredibly fast. It was very comfortable to wear, and I experienced no uncomfortable hot spots with either the weight vest or my hunting pack.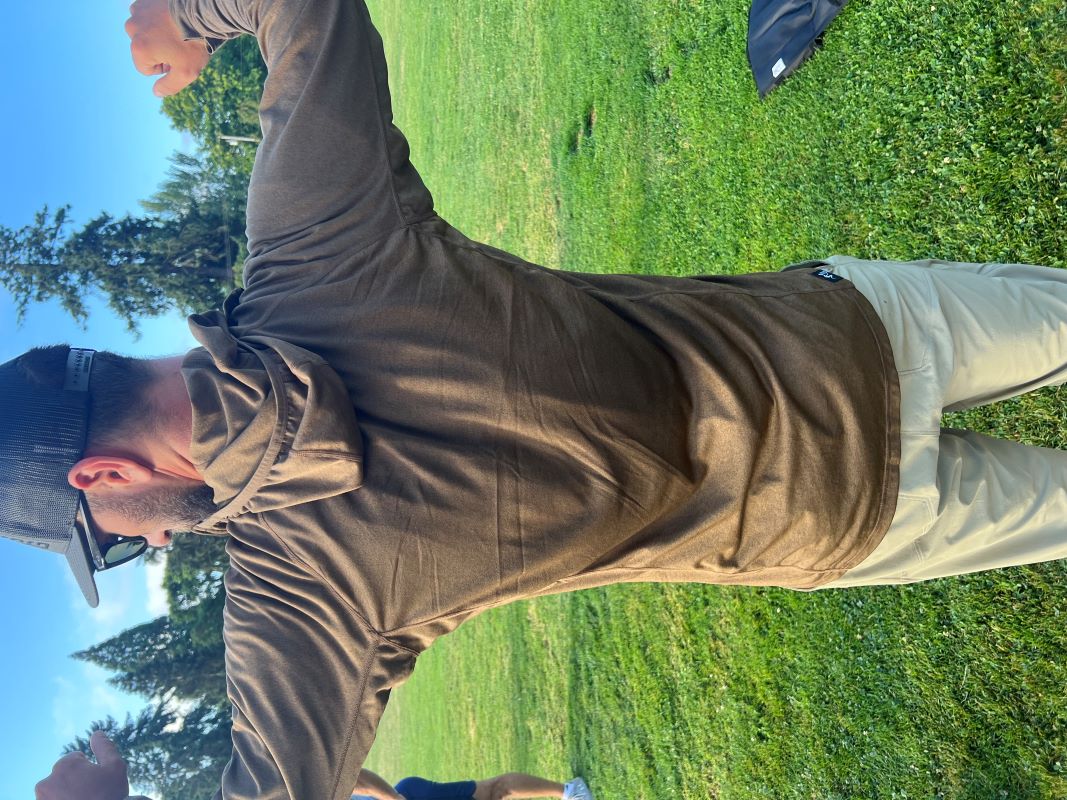 The fitted hood was another great feature of the Avro, especially out on the river, as it kept the sun off my head and helped keep me comfortable while on the water. On the mountain, it served the same purpose while being cut in such a way as not to interrupt your sight while glassing.
As with every piece of Stone Glacier clothing I've used, I was impressed with its durability. I found no pilings anywhere on the shirt after wearing it a considerable amount for almost two months. The only additional feature I wished the Avro had would be a chest pocket. I believe the small amount of added weight would be worth it. This is personal preference, of course, and really just me being picky.

Stone Glacier 206 Pant
Technical specs and features of the 206 pant
The 206 pant weighs 15.4 ounces in a size large. It is made of a four-way stretch spandex and nylon combination, making it quiet, comfortable, and quick drying. The 206 Pant features a tapered boot cut to reduce noise from fabric friction. It has two inner-thigh zippered vents to dump heat, two rear pockets, and a zippered right thigh pocket as well as your standard two front pockets. The 206 Pant also features Stone Glaciers Patented Contour Waist system, which gives you a perfect fit every time regardless of layers underneath. To round out the 206 pant, it comes equipped with a durable water repellent (DWR) finish.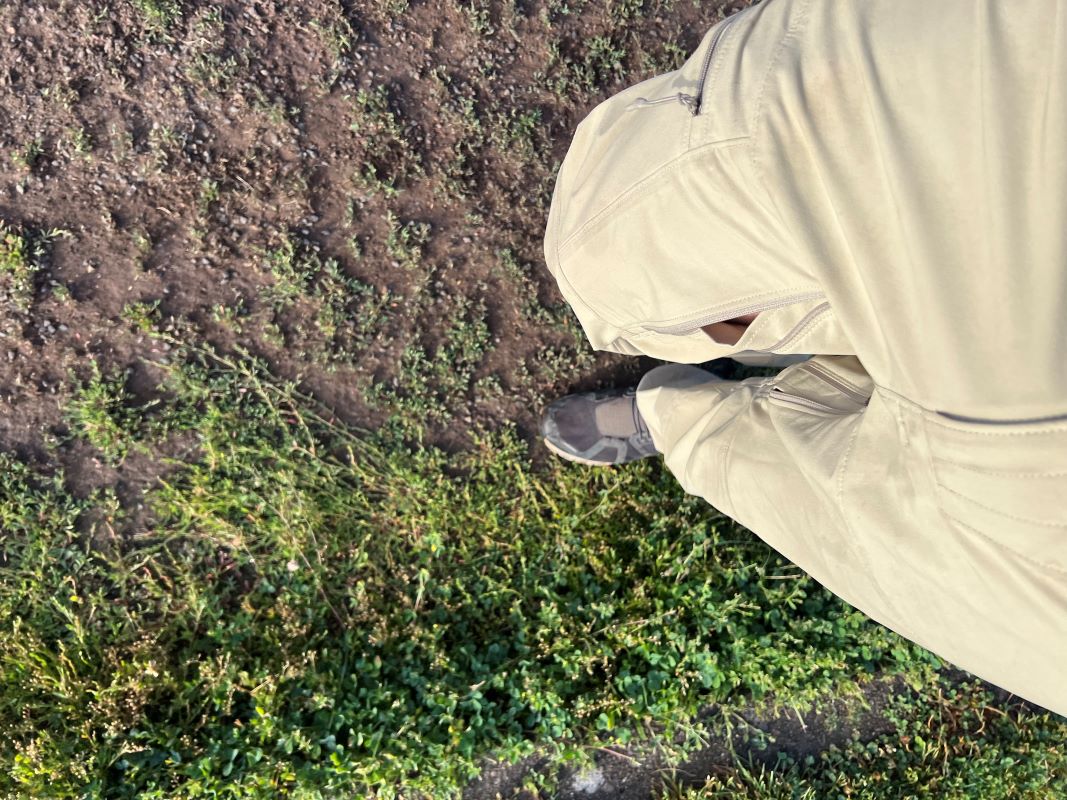 Stone Glacier 206 Pant Performance
The first thing you notice about the 206 pants is how lightweight and comfortable they are. The four-way stretch feels more like ten-way! I can't think of a single position where I even felt the smallest infringement upon my movement.
My favorite feature of Stone Glacier pants is their Contour waist system. The system allows me to adjust the waist to a perfect fit and cinch up without ever having to use a belt and worry about the belt rubbing and causing discomfort under my pack.
Stone Glacier touts this pant as a "no frills hunting pant" but I think they are being a bit modest. The inner-thigh zip to dump heat is perfectly placed and does a great job. I much prefer the inside instead of the outside thigh zip as I found it harder for branches or brush to get at my legs while the zipper was down. The right side zippered thigh pocket had ample room for my plus-sized iPhone, wallet, and tags. And anything else I needed to keep in there was safe and sound thanks to the zippered closure.
206 Pant Fit
The tapered fit at the ankles greatly reduces noise from the fabric brushing against each leg as you walk, making this one of the quietest pairs of hunting pants I've ever used. After quite a few outings in the thick PNW brush bear hunting and huckleberry picking, I was impressed with the fact that I had no thread pulls, rips, or tears of any kind. It was pretty impressive, considering how thin and lightweight the material of the 206 is.
After some lengthy reflection, I couldn't come up with a single improvement Stone Glacier could make to the 206 pant other than perhaps more color options. They currently only offer the 206 in Sandstone, which is a nice light khaki color, but I think the green Tarmac they offer the De Havilland in would be a great addition.
Final Thoughts
Stone Glaciers' Avro hoody and 206 Pant is a perfect combination for warm-weather hunts. I just returned from a week of chasing bugling bulls and both performed very well. If you're after a comfortable, quick-drying "run and gun" outfit, look no further than the Avro and 206 pant. See the whole lineup of Stone Glacier products here.
Comment or ask Jake questions here.