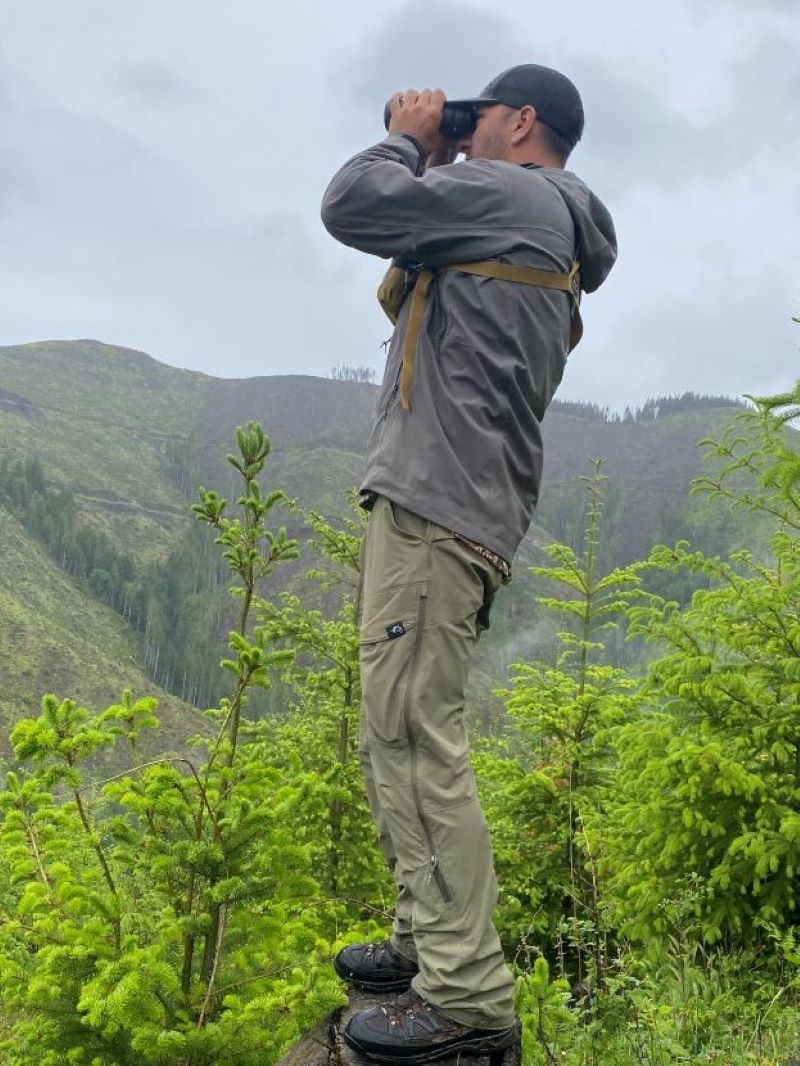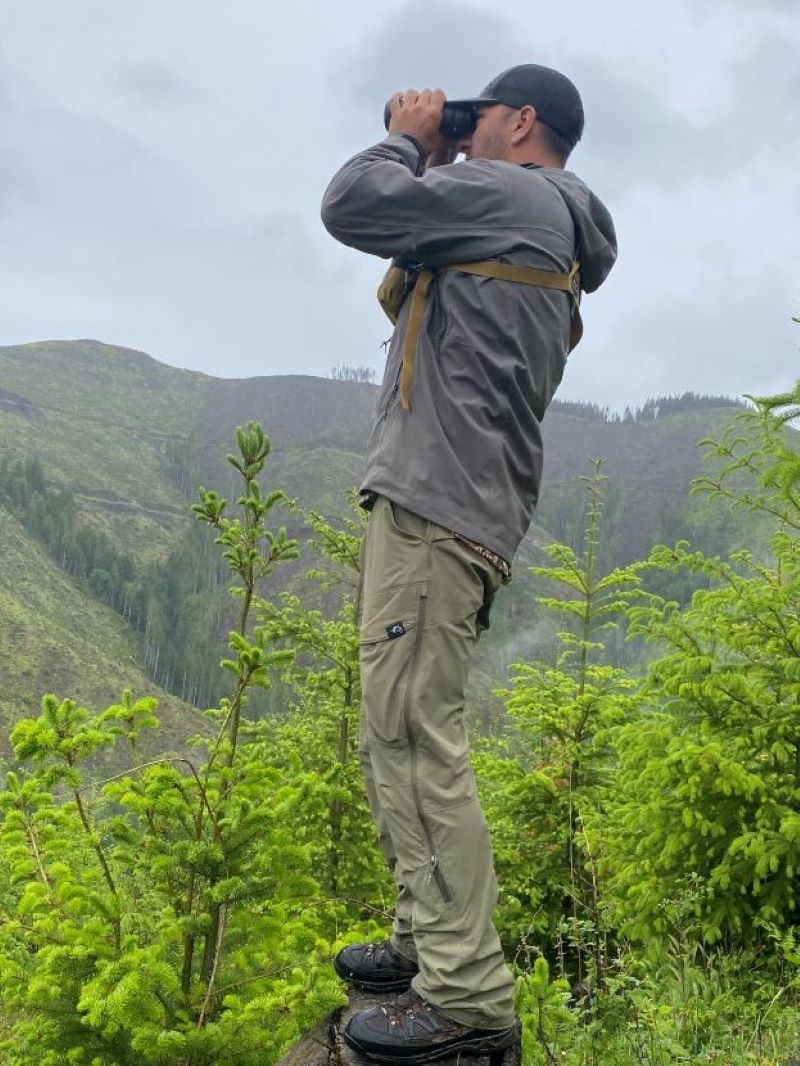 If you are in the market for a pair of hunting pants that feel as if you are wearing your favorite pair of sweatpants, then look no further than Stone Glaciers De Havilland Lite pants. A lighter version of their best-selling all season pant the De Havilland Lites are designed with the early season in mind.

Technical Specs and Features
The De Havilland Lites weigh in about 25% lighter than their all season counterpart at 1lb 3oz. The Lites are 89% Nylon and 11% Spandex. This combination produces a pant that is lightweight and flexible but also durable. The fabric of the Lites is treated with a DWR providing you with a pant that does an excellent job of beading water up instead of absorbing it.
Knee pad compatibility make the Lites ideal for those early season stalks. Stone Glacier's patent pending Contour waist system makes adjusting for different layering throughout the day a breeze. The Lites also feature Stone Glacier's Stratum zipper system ensuring you stay cool by allowing you to vent all the way to your skin. Rounding out the Lites arsenal of tools are enough quiet-close pockets to carry a plethora of gear (and snacks!).
A true boot cut cuff ensure the pants easily make it over your boots, but keep the pants around the boot and lessen the chance of them snagging on sticks, brush, or rock. Stone Glacier offers the Lites in one color they call Tarmac which is a greyish green. Quality, easy to operate reverse coil YKK zippers round out the De Havilland Lites features. More info here.

De Havilland Lite Performance
As with every Stone Glacier garment I've reviewed in the past, comfort is always at the top of the list. I'm not sure how they achieved it, but it truly feels as if you are walking around in sweat pants. The athletic fit and articulated knees ensure the pants bend and move with you without causing any discomfort. Being so comfortable, I worried they wouldn't hold up very well. I was expecting to find at least a couple thread pulls throughout the lower leg of the pant courtesy of the infamous Pacific Northwest brush where I'm fortunate enough to traverse.
My fears were all for naught as I didn't find even one pull after multiple outings. Another excellent attribute the Lites possess is the quality DWR Stone Glacier applied. I was extremely impressed with its ability to bead water during the usual spring showers. What didn't bead quickly dried as the rains ceased.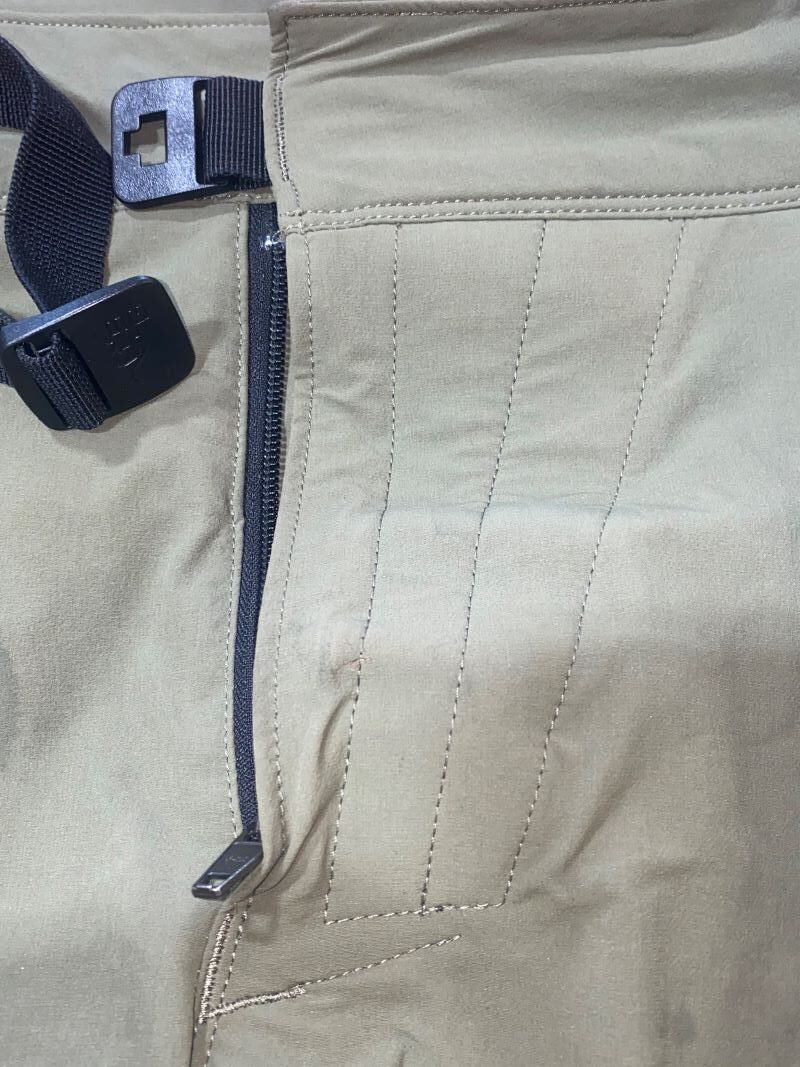 Stone Glaciers Contour waist system is always easy and enjoyable to use. When you have more layers on first thing in the morning but start shedding them as the temperature goes up, you can easily fine tune the pants for a perfect fit. This brings me to one of my favorite and most used Stone Glacier apparel traits, their Stratum zipper system. As those warm early season days drag on you are able to vent almost your full leg length all the way to the skin. Something my favorite sweats certainly can't do!

Pockets
These pants have awesome pockets including a large cargo pocket on each leg. The left leg has an included internal cell phone pouch inside the cargo pocket. While this works well for the cell phone, I found it worked even better for keeping my Benchmade always close to hand while still keeping it secure and out of the grasp of reaching brush and limbs. The cargo pockets also include quiet close buttons and are front facing making access to them quick and easy.

Final Thoughts
Stone Glacier designed a well thought-out, comfortable, and functional pant with the De Havilland Lite. They were intended for early season use. But, I like them so much I will definitely be wearing them well into November. The only knock I have against the Lites is they are a tad noisier than I would like. But, with that being said I will still be wearing them during archery elk season, and they seem to be getting a little quieter with each wash. I would not be surprised if the feature-rich De Havilland Lites overtake their predecessor as Stone Glaciers' best-selling pant. Order yours here.
Comment on this article or ask Jake questions here.
Read our other clothing reviews here.