I have for sale a brand new Knight Ultra-Lite .50 cal muzzleloader. This is the 209 bare primer model. I ordered this from Knight early January not realizing it didn't come with the iron sights. Being I cannot use glass in WA, I ended up purchasing another rifle. These are currently out of stock on Knight's website, so get this one while you can
I'm asking $700 TYD, that will save you the federal excise tax and shipping fees you would pay if you bought direct from Knight.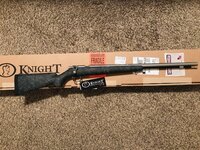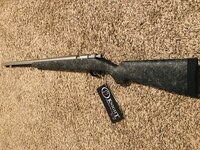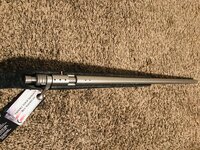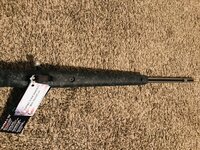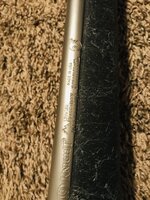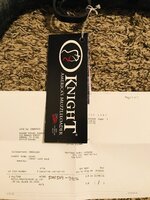 DESCRIPTION​
BLACK ULTRA-LITE MUZZLELOADER​
Knight Black Ultra-Lite Muzzleloaders are traditionally known by many to be the finest, safest, and most accurate black powder rifles ever made. This tradition continues with our latest rifle, the Black Ultra-Lite Muzzleloader. Weighing in at a total of 6 lbs. the Ultra-Lite™ is one of the lightest muzzleloaders on the market. Each black powder rifle embodies the beauty of American manufacturing with features like ornate, individually machined bolts, carbon core ramrods, and a selection of super light Bell & Carlson Kevlar stocks that give a look and feel of perfection. In addition to the aluminum bedding in the stocks the Ultra-Lite sports a 24″ contoured free-floating Green Mountain Barrel which guarantees accuracy. We are so confident in our quality and accuracy that we guarantee every Ultra-Lite™ made will have MOA accuracy up to 200 yards—something the competition can't say. Every rifle is custom built by one of our Master gun builders and typically ships in 2 weeks. This combination of beauty and accuracy is only available with Knight, where from the smallest screw to the stock and barrel, everything is 100% American made.
Last edited: