Joined

Nov 30, 2012
Messages

1,232
Location
I have been wanting to go get some shooting for the last couple of days but the weather has not cooperated much at all. As many of you know in the PacNorthwest during ML season we must shoot with open sights. I am preparing this rifle for both rifle and ML season.
I needed to re-sight my Ultra-Lite back in with the NECG Peep sight installed on a Warne scope block. I had it sighted in a couple of weeks ago but I ended up changing scope base from Weaver aluminum blocks to Warne steel blocks. I new the rifle would be close after the switch but I wanted to get it done.
I was on the phone this morning talking to a friend in Wisconsin and in my conversation I was complaining about our rainy weather. My friend told me about his current weather then emailed my a picture.... It inspired me... my weather was nothing compared to his - so I decided I needed to go shoot... This is what he is looking at... why should a little rain bother me?
Anyway grabbed the stuff and put it in the pickup and headed to the farm. I started the paper @100 yds. because according to my bore sight and my general feeling I was sure I would be on paper. The first two shots were much lower than I expected. Adjusting the NECG is not a lot of fun for me. It is what I call a slide and glide or move and guess adjustment. The directions that come with the sight does provide some general guidelines but it still comes down to move-guess-shoot. Shot #3 was after the first sight adjustment. Then another sight adjustment for shots #4 & 5. I was pretty happy with that but I thought I would move it just a bit more right... 6-7 & 8 and yes - slid to far right.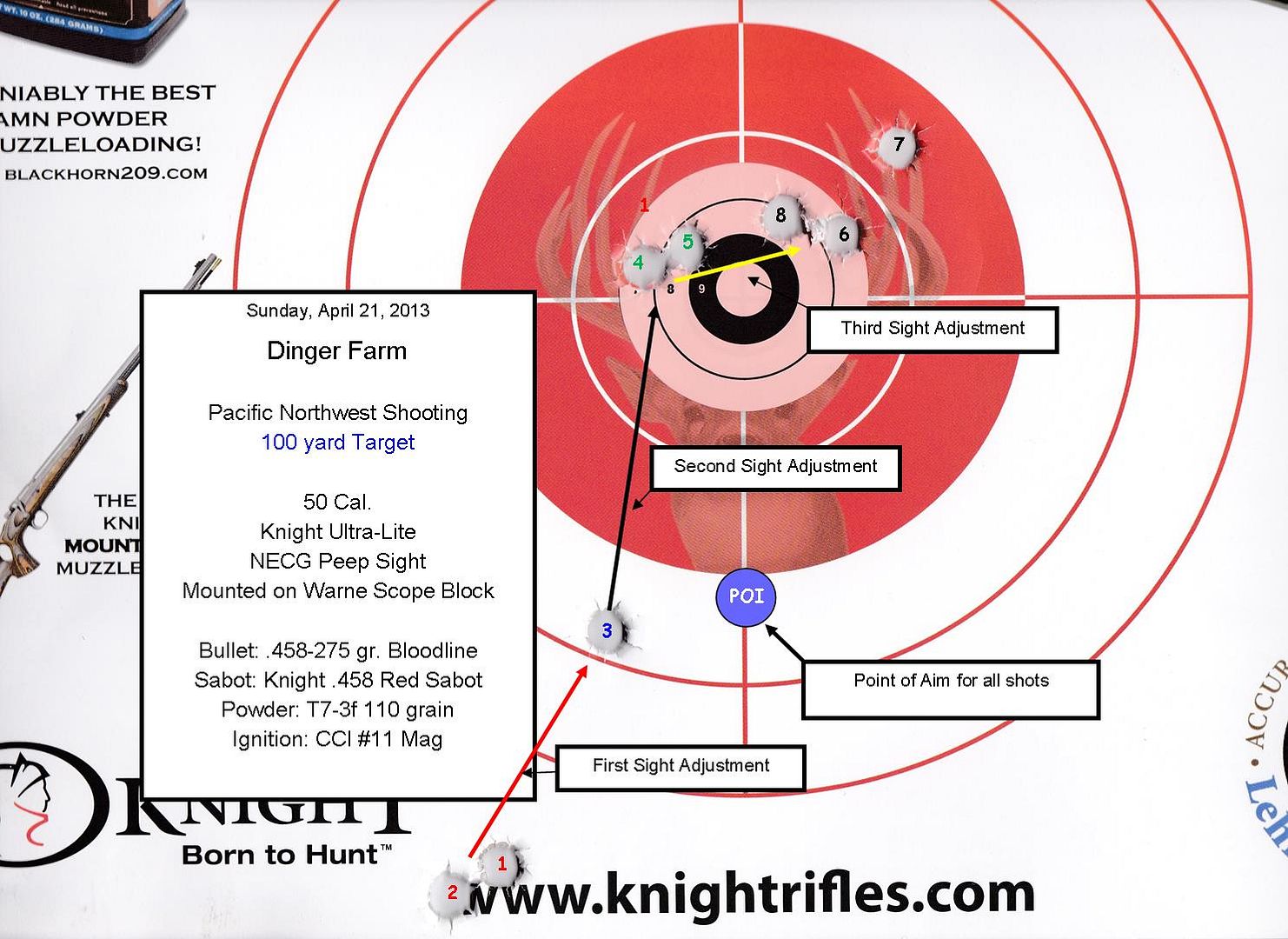 But still - I am pretty happy with this and a peep sight. I feel very confident to 150-175 yards with this setup... The Ultra-Lite is proving to be an excellent shooter.
Speaking of setup - here are a couple of pictures that show today's setup.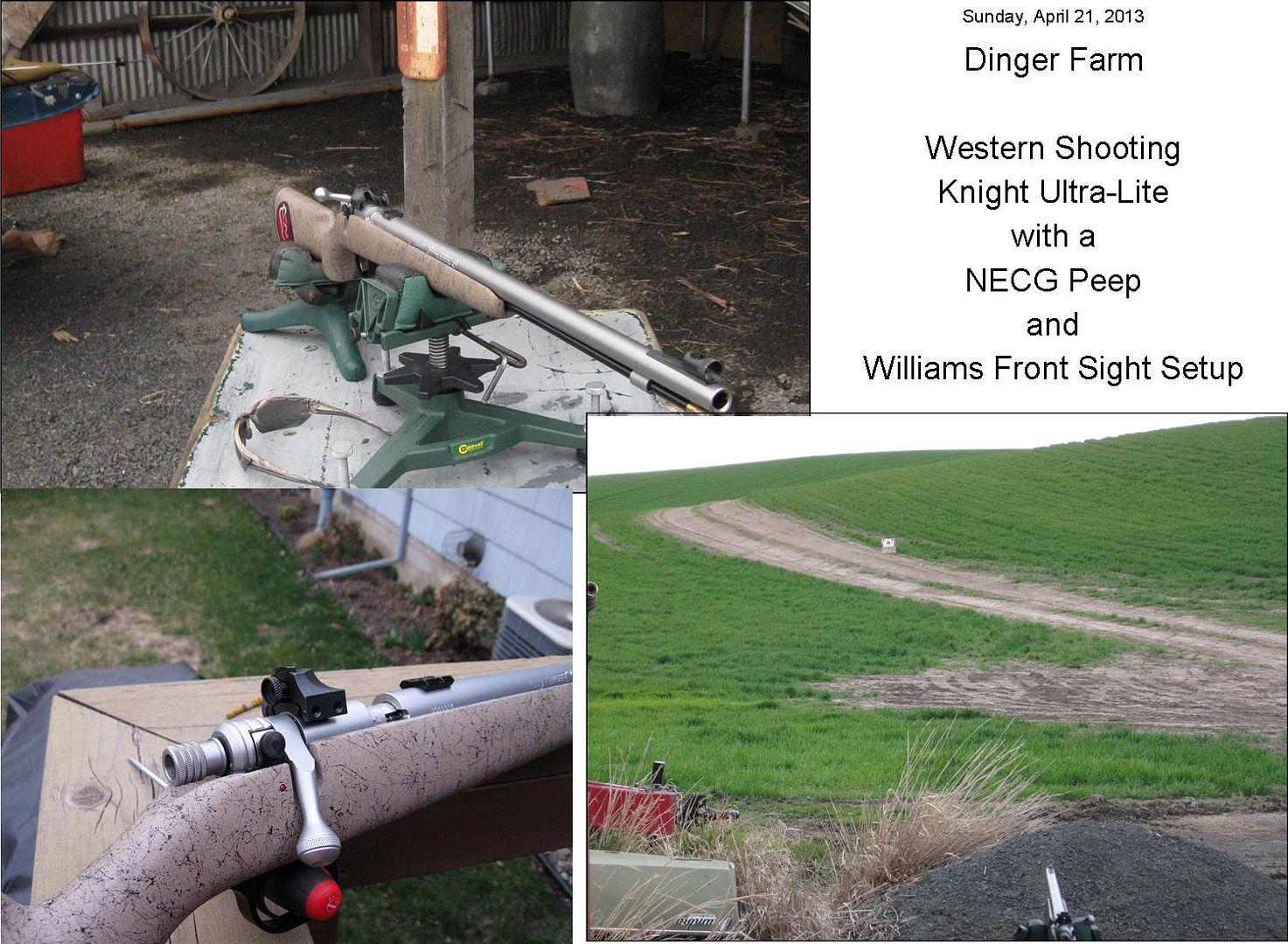 Now, I need to put the scope back on and get it dialed in for the fall season...