Administrator
Staff member
Joined

Feb 25, 2012
Messages

12,786
Location
*1/25/22 Update: Prize winners have been announced, see post #29 in full-site mode.
Super sorry this has taken me so long to get posted–it's on me as my staff finished up voting in December. Anyway….
The Rokslide staff has voted on the 2021 finalists based on the rules in the
entry thread
Now it's Rokslide members' turn to pick the winners.
Our friends at Kryptek have put up a $750 Gift Certificate for 1st place again this year!!!!
(Be thinking Kryptek gear like Vellus, Sonora, Aegis, Atltitude…we've used it all and it's good stuff, check out the Kryptek Store
here
)
And I've got a copy of Hunting Big Mule Deer book up for 2nd place.
Please vote on the photos in the poll at the top of the thread (Tapatalk users can't see the poll, so use full-site if you'd like to vote.)
Only Rokslide members with accounts registered by 1/6/22 will be counted towards winners (the fairest way to pick a winner), although those late votes will still show up in the poll.
I'll leave the poll open until approximately January 21st.
Please, only one vote per person. If you think you can rig it by creating multiple member user names and voting,
@Jskaanland
is all over you! If you're caught voting more than once, all your votes are disqualified.
Also, if you made the finalist list, go ahead and vote on your own photo, but remember if you try to vote with multiple user names, your photo will be pulled from the contest. And
@Ryan Avery
will ban you.
Here are the finalists in no particular order. Cast your vote in the poll at top of page using the member's name listed at top of each photo.
mntguide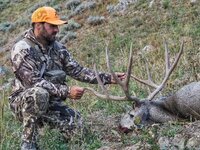 YBPS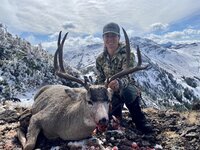 Dioni A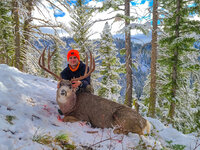 Jake Larsen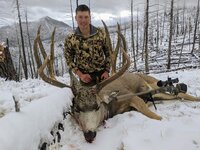 hntnful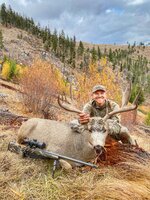 danmayland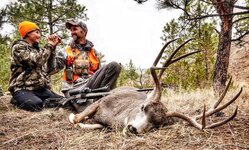 CareyJAF50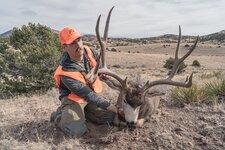 spdrman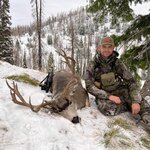 Jacobo2012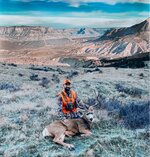 Casey58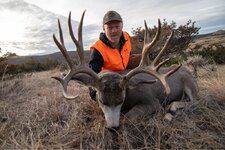 @Jordan Budd
Last edited: