Selling a Bushnell Spotter. Super light weight and compact, nothing wrong with the glass. Bit of dirt and a few scuffs on the housing but nothing wrong with the unit, glass is good. The tripod has a broken ring around the base but it works fine.
Looking for 175$ or best reasonable offer.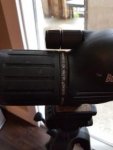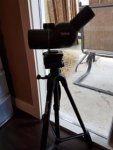 PM and I can text or email better pics. Happy hunting!