For 2021 I will be testing and reviewing Hoyt's new-for-'21 Ventum 33. I'll be documenting the setup process, tuning, and performance of this new aluminum riser flagship bow. There are a few new features included on this bow and I will give my honest opinion of how they perform. I'll also give a quick look at how it compares to my current setup (the 2019 RX3 Ultra with the ZT Pro cams).
Feel free to chime in and ask questions as I proceed with the testing.
FYI: My draw length is 27" and the draw weight set at 70 lbs.
It's a sharp looking bow that comes in at 5.3 pounds with all the factory dampers and the included 2" Short Stop stabilizer.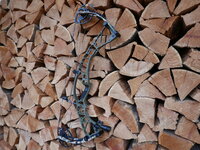 I decided to see how the new Wilderness Green pairs with the Optifade Subalpine.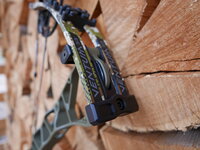 New for 2021 is the HBX cam which is a major departure from Hoyt's Cam & a Half eccentrics of the past. I'm looking forward to compare the draw cycles, noise, and speed of the two different systems.