I didn't want to hijac mcr-85's thread with my pictures so I'm starting this one. After reading his thread I realized I suddenly "needed" one too. I copied his design very closely but couldn't find good strap material. Also, I didn't have a spare receiver for the tripod so I incorporated it into the platform as you can see in this first pic.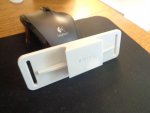 Then I used some adhesive backed foam for the top just like mcr-85's.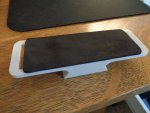 I know I have some better nylon straps and buckles around somewhere but for now I cut up some suspenders from a pair of First Lite pants. They work great for now. Eventually the elastic will stretch even with the built in adjustment. I'll change the material later.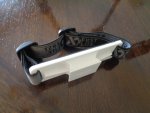 Assembled to the binos (bottom view)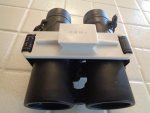 Assembled to the binos (top view)