FS Western Mountaineering PUMA Goretex Windstopper GWS -25 (or trade for Kifaru Sawtooth)
Aquired it from a guy...it's a tad short for me. DAMN! It would be perfect if you were 5'9 or under. I'm 5-10, 200 and I can fit in it but I wish it was an inch longer. It has about 40 nights use (with vapor barrier), well taken care of. HUGE loft and looks near new.
Not sure how much I'll sell it for...call me with offers.
I'm in the market for a Kifaru Sawtooth so I'd trade (if it was near new condition). Possibly Supertarp with stove...
here's a link to the bag
Puma GWS | Western Mountaineering
I would trade for a Western Mountaineering Kodiak GWS in 6'6.
Dan
406-580-5553 call or text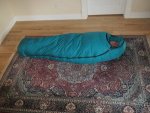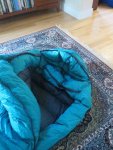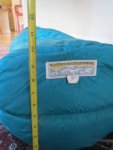 Last edited: