Super Moderator
Staff member
Joined

Jan 20, 2013
Messages

10,691
Location
Rokslide and SKRE Extreme Mountain Gear have teamed up once again to bring the Rokslide membership another exciting opportunity to win free SKRE Gear. Winners will be randomly selected from the list of contributors on or about September 30th by the SKRE Extreme Mountain Gear staff.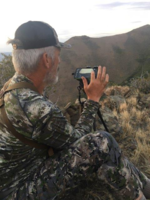 Weather is changing and hunting season is finally here,
SKRE Extreme Mountain Gear
has everything you'll need to stay comfortable no matter the conditions mother nature throws at you.

Try it for yourself by simply answering the following question--

Which is your
preferred hunting season? Simply type archery, rifle or muzzleloader in the thread below.
Rokslider's here is your opportunity to receive the Kaibab 150 merino wool long sleeve shirt.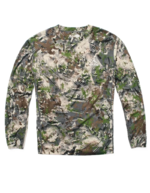 Cool mornings and hot afternoons often create a challenge when layering for early season hunts, which is why we created the Kaibab 150 LS crew. The Kaibab 150 was designed as a core layering powerhouse for early-season hunts. Whether you are sitting a stand or sprinting to intercept your quarry, the Kaibab 150 thrives in warm weather by recruiting its natural merino fibers to manage moisture allowing you to stay cool, dry, and fixated on success. Additionally, we utilize a Core-spun process by spiral mating merino fibers with synthetic fibers for enhanced memory and durability.
To complete the package SKRE Gear has included the
Kaibab 150 merino wool bottoms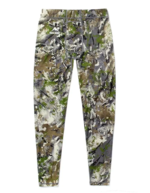 Designed as a mid-weight base layer using 17.5 micron superfine merino wool. The result is a soft, supple next to skin layer that provides excellent moisture management as you sweat out those long tough days afield. Whether your grinding out a steep arduous accent, or glassing from a windy ridge top, the Kaibab bottom will provide you the warmth, comfort and breathability you have come to expect from a stellar base layer bottom.

NEW FEATURE: full-length leg zippers that allow for easy on and off without removing your boots. Available in the Solace Pattern.


***RULES***
Entering is simple -- post your favorite season (archey, rifle, or muzzleloader) in the thread below. Contest will run between now and September 30th.
To be eligible to win a participating member will have a minimum of 25 posts by the stated deadline of September 30th AND agree to post a first impressions of the
Kaibab 150 merino wool long sleeve
and the
Kaibab 150 merino wool bottom
in the
2021 MEMBER REVIEW THREAD
thread. Failure to comply with or attempt to bypass any rules will result in swift disciplinary measures up to and including permanent banning from the community.
Check out some of last years SKRE Extreme Gear giveaways at the links below
Link to the 2021 1st giveaway -->HERE winner of SKRE Kaibab short sleeve 150 and Uinta early season pants @Carr5vols
Link to the 2020 1st giveaway --> Here winner of SKRE Lost Peak Jacket @stonewall
Link to the 2020 2nd giveaway --> HERE winner of Kaibab 150 SS top @Ndbowhunter
Link to the 2020 3rd giveaway --> HERE winner of Kaibab 150 LS top @Sal552
Link to the 2020 4th giveaway --> HERE winner of Accelerator sock @timberland @jolemons @skyler_2010 @JPD350 @Northpark
Link to the 2020 Glassing Mitts-->HERE winner @Felix40
Link to the 2021 Merino giveaway-->HERE winner @three5x5